There's no clearer sign of EVs having well and truly arrived than when they start setting Guinness records. Ford's Mustang Mach-E just set a world record for efficiency in an electric car, travelling 1,352 km in 27 hours between John o' Groats and Land's End in the UK, and averaging 10.52 km per kWh. Three drivers took part in the record effort, all of whom already hold all manner of efficiency records between them.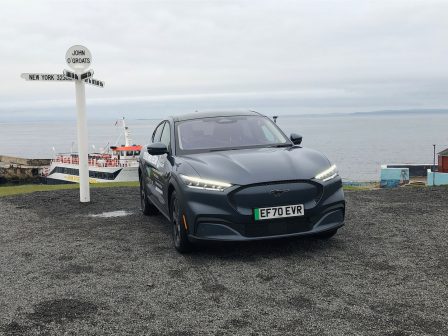 The trio's principal effort was to disprove the notion that range anxiety is a major drawback when it comes to EVs. This they did in no uncertain manner, spending just 45 minutes in all plugging the Mach-E in to charge, at two charging stations en route. The average speed they maintained throughout was roughly 50 kph (which does sound slower than real world speeds, despite the UK's strict speed laws). Importantly, the team said that close to half of the battery's charge remained after a 400+ km day of driving.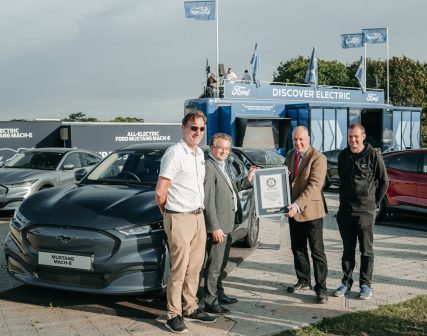 The Mustang Mach-E the trio used had a 99 kWh battery paired to a single electric motor, which put out 289 bhp and 42.2 kgm. Its WLTP claimed range of 610 km was bettered by almost 200 km, with over 800 km of range achieved.