Having outpaced the market in 2018, Mahindra Truck & Bus, Mahindra Group's commercial vehicle division, aims to sustain its double-digit growth momentum in 2019 with 30-35 new product interventions to participate in the larger customer base. The company is eyeing a market share of 8-10% in the fast-growing intermediate CV segment. Being the challenger in the space to Tata Motors and VE Commercial Vehicle, Mahindra made a bold marketing move of declaring to its potential buyers to "Get More Profit' from Furio or 'Give the Truck Back". The company is offering an industry first 5 years/ 5 lakh kms free annual maintenance contract along with transferrable warranty. The expanding product range is being ably supported by growing sales, service and spares network with over 100 3S dealerships, 184 authorized service centers, 2,900 roadside assistance points, a spares network of 1,600 retail outlets and 37 strategically located Parts Plazas, claims the company.
With a recent addition of the Furio range, Mahindra truck and Bus has become a full range CV maker in the country. Mahindra's CV range now includes – LCV, ICV, HCV and Buses.
Mahindra LCV: The LCV range comes with two sub-brands namely Optimo (3 Models) and Jayo (2 Models). The Optimo Loadking variants are companies best selling 2.5 and 3.5 Tonne models. The smaller of the two, the Optimo LD is in Tipper body type and gets powered by a 70bhp and 200Nm engine and is rated at 3.3 Tonne. While the Optimo HD gets a more power 3.3 CrDE engine making 90bhp and 260Nm. It is rated at 3.5 Tonne. The Jayo range gets a 2.5MDI engine making 70bhp and 200Nm while there is a CNG version as well that has outputs of 68bhp and 182Nm and is rated at 2.5 Tonne.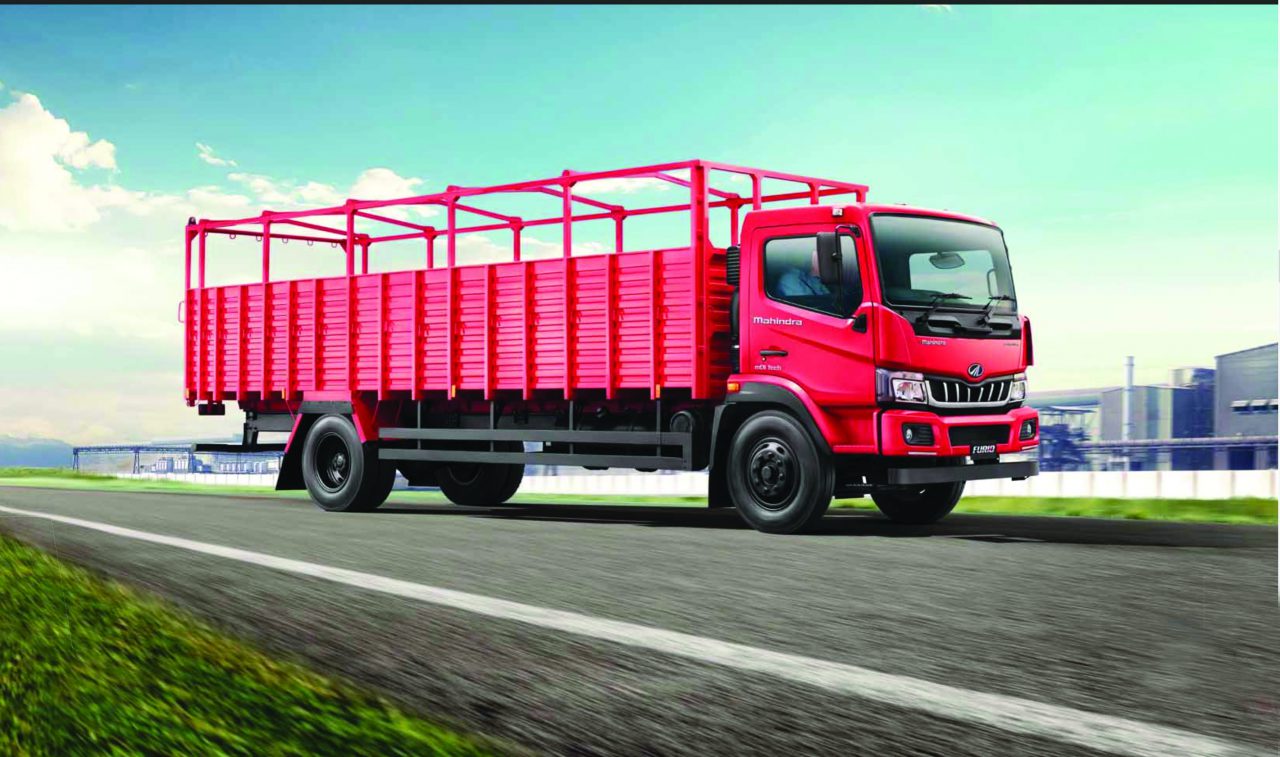 Mahindra ICV: The Furio range of trucks have a big responsibility to continue Mahindra's 'faster-than-rest' growth in the CV market. With as many as 7 Models on offer in this Intermediate CV class, the Furio sub-brand by Mahindra has a model for every need. These 7 models are spread across in the range of 11 Tonne (2 Model), 12 Tonne (2 Models) and 14 Tonnes (3 Models) payload ratings. All these are powered by the same mDi Tech, 4 cylinder, BS-IV with FuelSmart technology that makes 140bhp and 500-525Nm. You can get the Furi range in Goods Carrier, Container, Refrigerated Van formats.
Mahindra HCV: The Mahindra HCV range of Tipper (2 Models), Haulage (3 Models) and Tractor Trailer (3 Models) models has been the revelation of sorts for the brand. Named Under the Blazo sub-brand, he Tipper (X 25 and X 31) range comes in two Tonnage ratings, 25 and 31. The Mahindra Haulage range, X 25, X31 and X 37 are available in three payload ratings, 25 Tonnes, 31 Tonnes and 37 Tonnes respectively. Coming on to the mhindra Tractor trailer range, it has got three models in different tonnage ratings. They are – X 35, X 40, X 49 where the numbers signify the Tonnage rating of the respective models. Interestingly, the entire Mahindra HCV range is powered by the same mPOWER 7.2 ltr FuelSmart engine making 274bhp and 950Nm.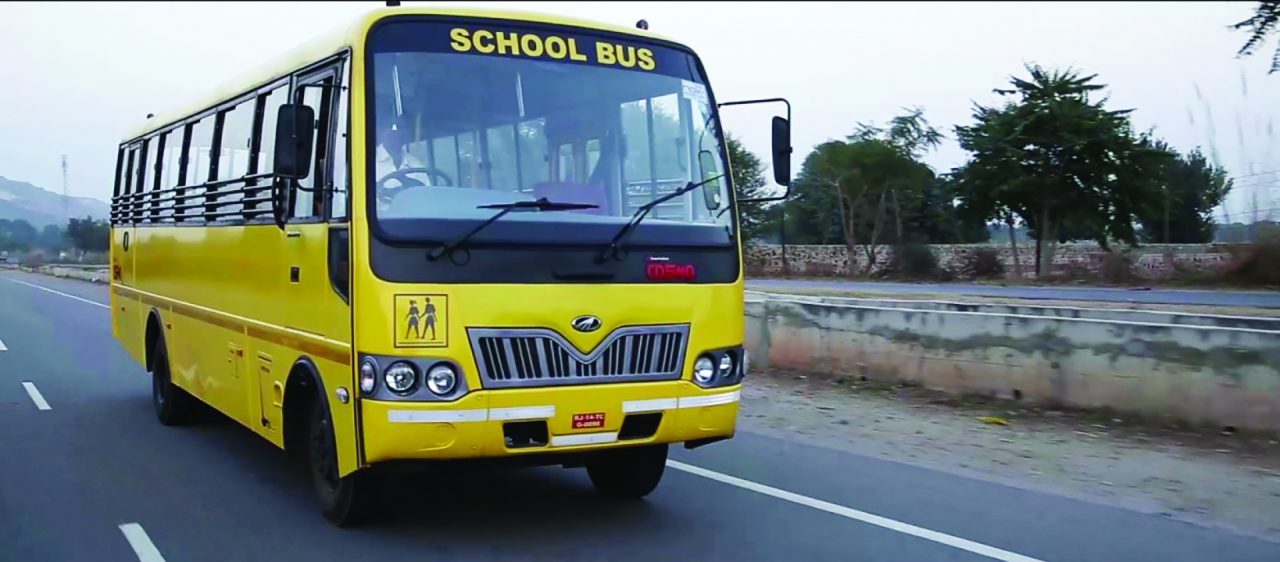 Mahindra Buses: The sub-brands Excelo (4 Models), Cosmo (3 Models), and Comfio (3 Models) along with the specialty vehicle range makes up Mahindra's Tourister Bus portfolio. The Excelo Range can be had with seating of 16/20/25/29/32/36/40+D and it gets power from two engines MDi 2.5L and 3.3 L NEF making 70bhp/200Nm and 115bhp/325Nm respectively. There is a CNG model range as well and it can be had in either 32 or 40 seat configuration and makes 70bhp and 180Nm.
The Cosmo range of Mahindra Buses is available in the same seating configuration as that of the Excelo range but is designed to be provide more comfort over the Excelo brand and has overall a more upmarket appeal. The engine options are also same as that of the Excelo Range in both Diesel and CNG fuel options.
The Comfio range of Mahindra Tourister Bus portfolio is the top shelf comfort and luxury-oriented series from the maker. It is designed for superior comfort with a wider body, wider seating and superior suspension. The COMFIO is also engineered with the proven CRDe engine that offers low Noise, Vibration and Harshness (NVH) to make your daily commute a truly enjoyable experience. Available in only 32 and 40 seat variants, the Comfio models are powered by 3.3L NEF engine making 115bhp and 325Nm.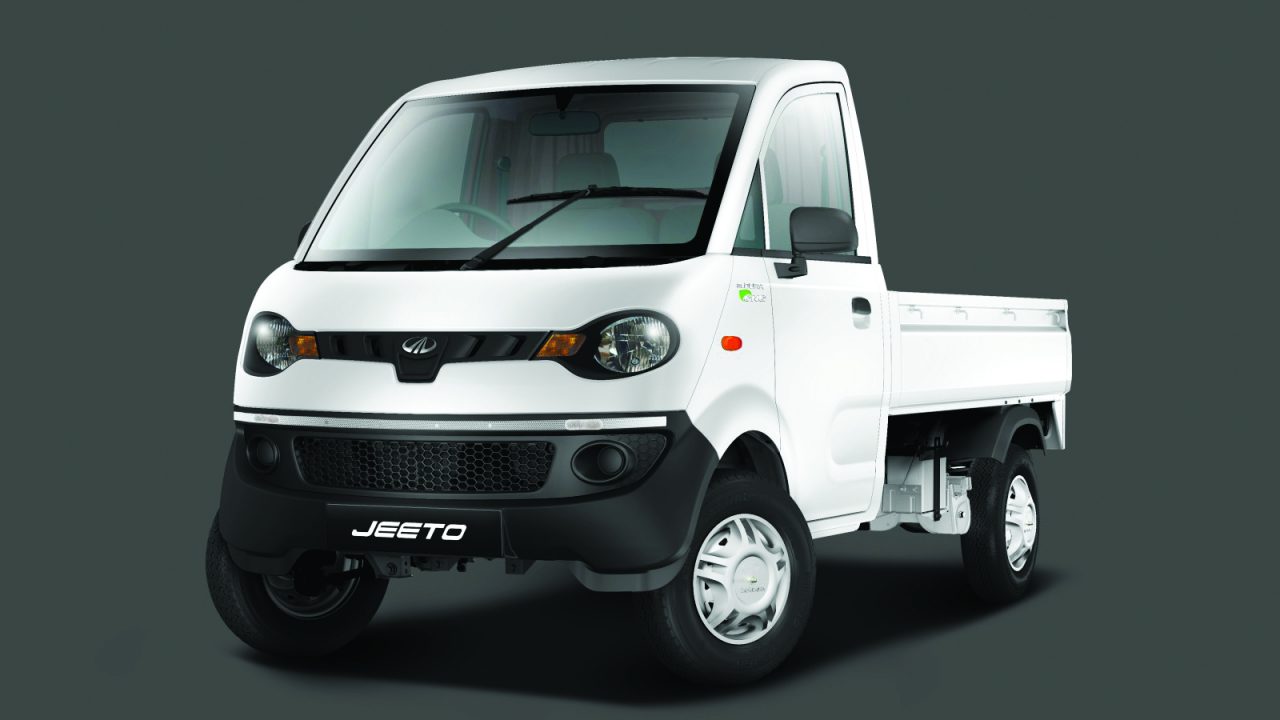 Mahindra Small CV: Along with the aforementioned exhaustive full range CV portfolio, Mahindra also has a slew of products to cater for the city ommercial transport neds and a fe pick up variants as well. These are the Supro (3 Models), Jeeto (2 Models), Alfha Range of Three -Wheelers and the Bolero/Imperio Pick Ups.
Jeeto: is for the 600-700 kg payload segment ideal for city transport of goods. There is a people carrier version as well called the Jeeto Mini Van, both are powered by a single-cylinder 625cc motor making either 11bhp/38Nm or 16bhp/38Nm depending on the variant you choose. The engines are same for the Jeeto Mini Van that can be had ither with a D+3 or D+4 seating format.
Supro: it is available in essentially two body types, a people carrier and a mxi-truck. The People carrier version is a spacious 8 or 5-Seater model that is powered by a 45bhp and 98Nm diesel unit. The Maxi Truck variants on the other hand are designed for load carrying and are powered by the same engine. There is a CNG variant as well for both and it makes 25bhp/57Nm.
Alpha Three-Wheeler: Available in two body types, goods carrier and people mover, both get power from the same 4-stroke, Single – Cylinder, air cooled 436cc diesel engine making 7.5bhp/18Nm.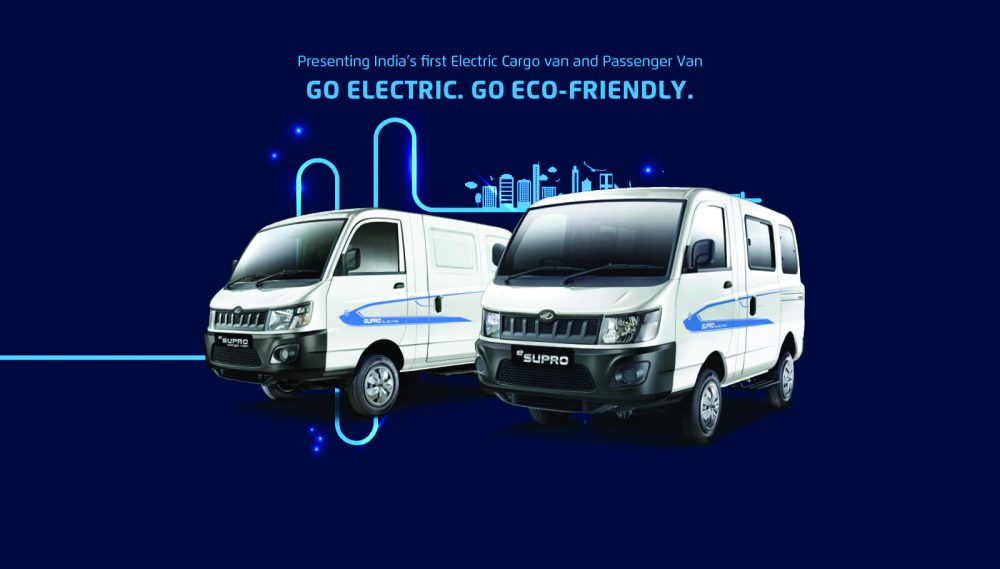 Electric Powered: Where Mahindra beats its rivals is by having all electric versions of its Supra, Alfa and Treo range of CVs.