Elon Musk's Tesla Model S Plaid has got many of them talking when Musk tweeted the Plaid+ variant is not needed because the Plaid is just too good. Well, how good is the Plaid then? Tesla claims that the Plaid does a 0-100 kph in just 1.99 seconds and can reach a top speed of over 300 kph. This top speed is only achievable if you opt for proper wheels and tyres which will be available later this year. It even does a quarter-mile dash in 9.23 seconds. Not bad for a 2,160-kg four-door AWD family sedan, really. Also, its drag coefficient of 0.208 is the best for any production car right now bettering the Lucid Air's 0.21 Cd.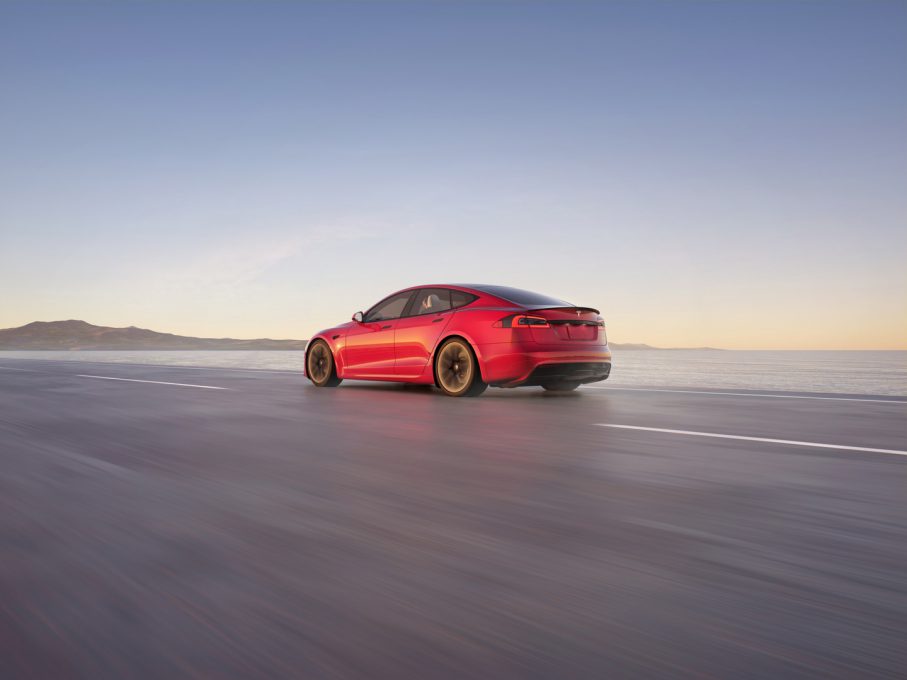 Let's talk about the range, though. When the Plaid was first introduced, it promised a range of around 800 km. But, that range has now dropped to 628 km, and with the optional 21-inchers, it further drops to 560 km. Hey, that's still better than a Rimac Nevera.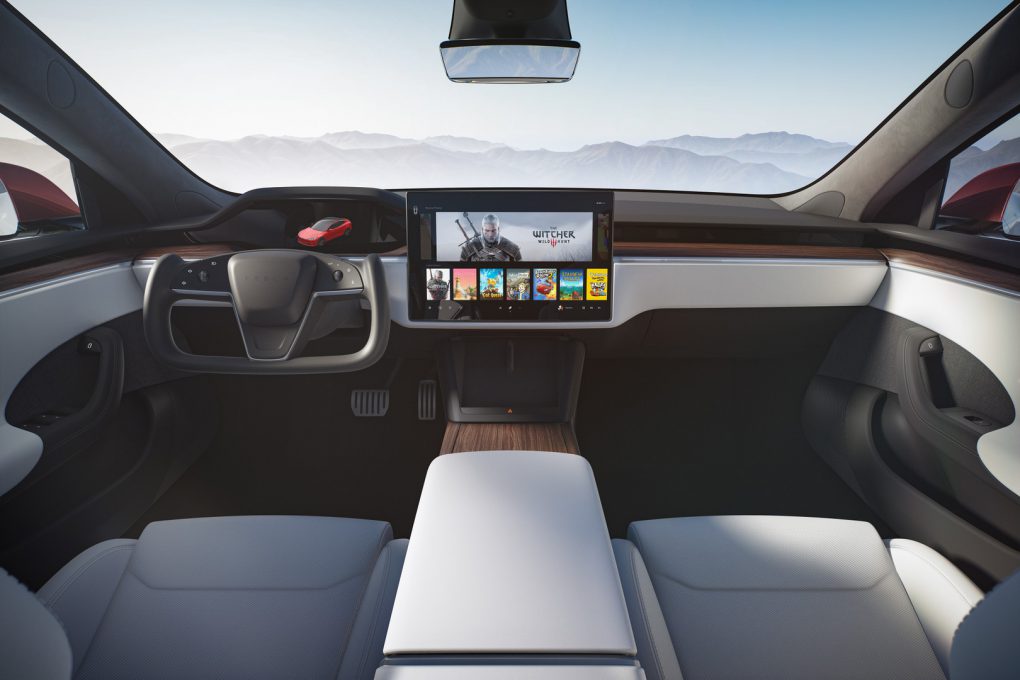 Inside, the aircraft-inspired steering wheel is really Tesla's way of However, the most significant update is to the interiors. Apart from the aircraft-inspired steering wheel, which quite frankly looks futuristic and out-of-place all at the same time, there's the simplistic large centre screen, which acts as a command centre for all the functions. For the eagle-eyed among you, there's also a widget on the screen for The Witcher 3: Wild Hunt, which as Elon Musk claimed earlier, drivers of the Tesla Model S will be able to play in the car.