Pattern recognition is one of our species' strong suits. It's what allows us to connect memories with what's in front of us and predict what comes next. Patterns make us good at science, and they make us believe in magic as well. As with anything human, with patterns there is scope for both expanding our minds as well as developing needle-point myopia. This apparent dissonance may well be evolution's way of giving us a choice, so that we may either survive or pull up a beach chair next to the dodo wherever it went. Nonetheless, this time around, when faced with the Car vs Bike special, two patterns popped up immediately in my mind — the Suzuki Katana and the Hyundai Ioniq 5. As far as patterns go, there are few as retina-imprinting as these.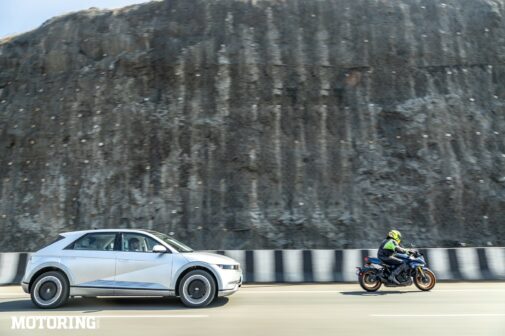 The fact that the motorcycle is an inline-four and the car is the latest EV in town wasn't really a consideration, though it added a welcome layer of contrast to proceedings. The only similarity between them is that both anchor their appearances to lines drawn in Europe back in day; the Katana is a born-again rendition of the original from 1981 by German outfit Target Design led by Hans Muth; the Ioniq 5 is a hyper-modern interpretation of Hyundai's first car, the 1975 Pony, which was shaped by Giorgetto Giugiaro's Italdesign. Looking at history to shape the present is a dependable sequence and has been for some time now. After all, is there a pattern greater than nostalgia?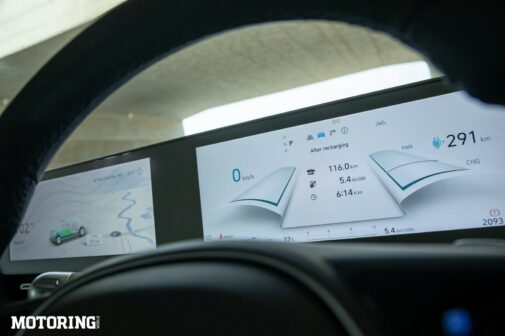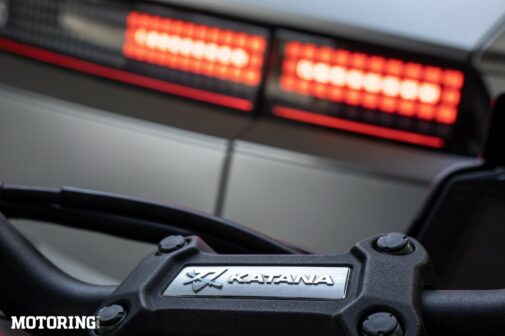 In that sense, the Katana makes the most of the past with its detuned 150-bhp engine from the GSX-R1000 K5/K6 one of the finest Japanese superbikes ever made, but with adequate electronic safety nets to keep the 217-kg package up to date. And they are much appreciated, too, on a machine that can reach 100 kph in around 3 seconds and scream away past 240 kph. The Katana's gearing is shorter than most other big bikes and it blends this welcome attribute with a seamless bidirectional quickshifter to produce useable and thrilling acceleration. In conditions that make top speeds theoretical, I vastly prefer this kind of setup that allows me to have fun with a litre-bike's potential. And, of course, there's the fact that Suzuki has always made motorcycles that allow an immediate connection between the rider and the machine without relying too heavily on electronic intervention.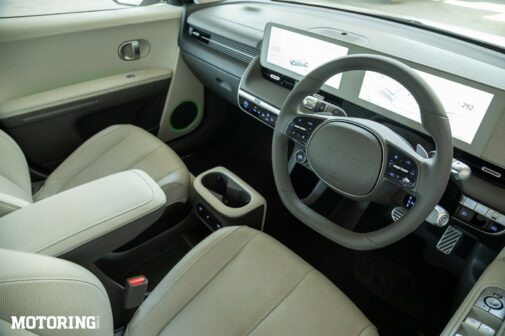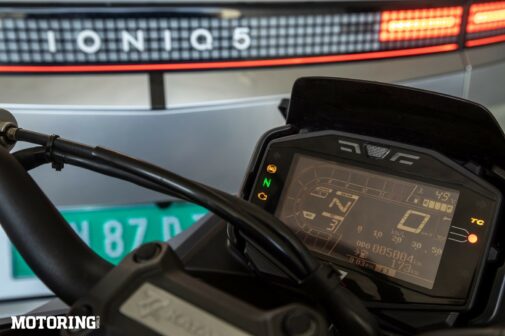 That was the reason why I left the Katana's drive-mode selector in A, the maximum setting, and traction control on level 2 for the week that I had it. Even with my most dedicated attempts to get it out of shape, the Katana simply held its composure, offering nothing but relentless forward drive in any gear. Admittedly, I used the bike's generous rideability to stay in the higher gears, riding it like a scooter on steroids. It sat at 40 kph in top gear as amicably as a modern-day teenager in a salon, though it felt about as futile, too. A bit more throttle and at a shade over 4000 rpm, it turned into a 100-kph blade scything through traffic.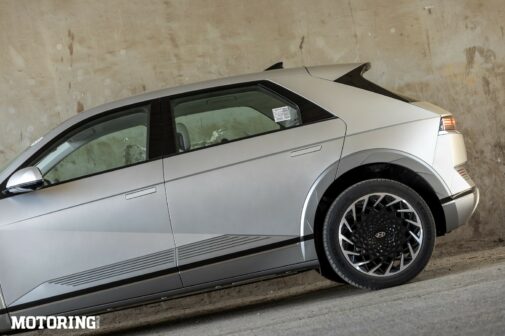 However, thanks to that short gearing, the Katana always felt tightly wound up. In any gear at any speed, it was right in the meat of a vast powerband, and that attribute did a great imitation of an EV's immediacy in delivering torque. If I lingered long enough in a lower gear, things got gorier than Uma Thurman hacking through the Crazy 88 in Kill Bill. Ridden in this manner, the Katana's throttle required a right hand with very fine motor skills (see what I did there?). And it was rightfully required, too; after all, 150 bhp must be treated with respect lest heads start rolling. With a first gear capable of 140 kph, you may imagine how soon that might be.
The Ioniq 5's enjoyable efficiency, then, was the polar opposite of the Katana's polished savagery. In India, we get the 72.6-kWh version which makes 214
bhp and 35.7 kgm, numbers that are good for 0-100 kph in a claimed 7.6 seconds. And the top speed of every variant of the Ioniq 5 around the world is limited to 185 kph, so the Katana will globally blow past it on all counts of performance. And yet, the Ioniq 5 is quite beyond such puerile notions of velocity-based supremacy. It is a soothing space in which frazzled nerves can regenerate themselves. It's a hatchback-shaped SUV that is so much more than the sum of its parts. No wonder, then, that it won practically every award that existed when it was launched.
From the driver's seat, at an indicated 188 kph, the Ioniq 5 felt as serene as a Goan balcony overlooking a gentle sea. The airy and spacious cabin, though, did feel like I was dragging along a cottage behind me; the momentum of a 2-tonne EV cannot evade the laws of physics, after all. And yet, I didn't mind it as I normally would, given the Ioniq 5's rear-wheel-drive friendliness. It was clear that Hyundai deliberately chose plushness over dynamic prowess for this car, and I saw why, too. The Ioniq 5 is meant to be nothing but electric and cool, and it is excellent at being both. This is an EV that's all about feel — not in the way we're used to it, but it's here to show us what the concept of feel can extend to. And that it's not always about outright performance or getting around a corner first.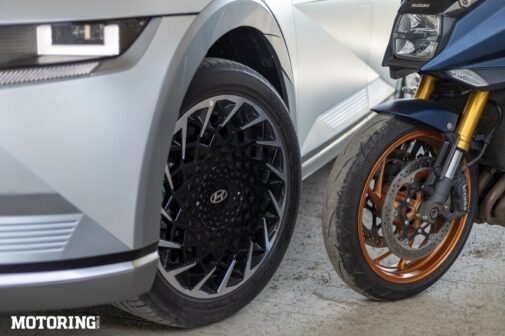 That's just as well because when I showed the Hyundai anything tighter than a fast sweeper, it reminded me more of a speedboat than a go-kart. It was also a reminder to not make pointless comparisons with sporty machines. For what it is, though, the Ioniq's dynamic abilities are more than enough for everyday scenarios. The Katana, on the other hand, is as tight and involving as you'd expect a litre-class machine to be. It will wheelie, corner and brake in direct proportion to its rider's talent, and I suspect that the ceiling of its abilities is comfortably higher than most can manage. Well, at least it is certainly higher than what I can muster these days.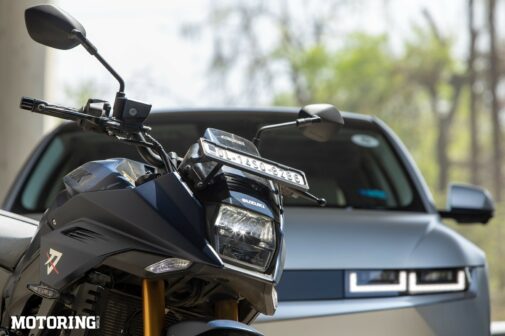 The Ioniq 5, though, is one of those rare cars that managed to look better than the motorcycle next to it. It looked like the legitimate child of an iPad and a DeLorean; indeed, as with all EVs in my mind, it exudes the air of a four-wheeled device. To reiterate, for once that's not a bad thing at all. Its slashes and creases give it a stance right out of an origami book. From the rear, it seemed like something out of a Daft Punk video; I half expected those red squares to make electronic noises if I poked them. And its sides looked to be shaped with the same blade that cut the Katana into existence. Next to the Hyundai, I couldn't wish more for the Katana's trademark silver colour. This dark blue was fine and all, but it really smothered the bike's iconic lines.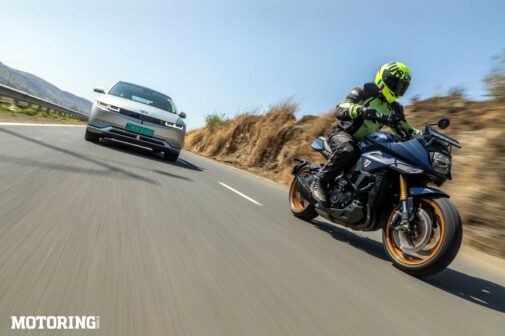 Nonetheless, that timeless shape wrapped around the eternal humming, growling and screaming of an inline-four makes the Katana every bit as traditional and special as the time-honoured blade it takes its name from. And it did cut deep, this one, wielding considerable disdain at the Ioniq 5's silence. In an ironic twist, it was the Suzuki that caused the most range anxiety, emptying its 12-litre tank nearly on a daily basis; it won't do more than 160 km on a tankful in most conditions. The Hyundai, meanwhile, easily offers a real-world range in excess of 400 km. And suddenly, parking a silver version of each in your garage makes a lot more sense; one to save yourself, the other to save the planet.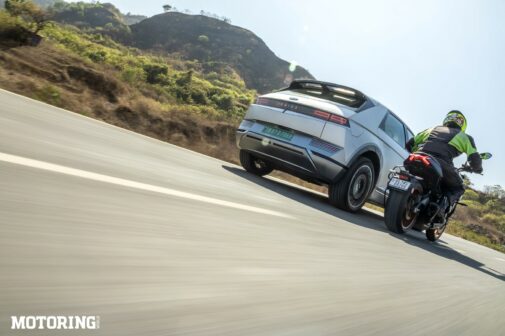 Speaking of patterns, the Korean manufacturer leads the Japanese one in this case. Suzuki quit MotoGP last year in a bid to restructure its operations to align with global environmental requirements. It was a move much lamented, quite predictably, and one that will take some doing on Suzuki's part to make amends for. The Katana, as long as it continues, will be part of that effort, no doubt, along with all the other fantastic motorcycles Suzuki makes. Nonetheless, I can't help but feel that machines like the Ioniq 5 are now the inevitable future — inevitable, yes, but certainly not immediate for motorcycles. Now there's a pattern we could all live with, right?