With its recent silence in the automotive arena, Nissan India had us all wondering whether they were playing the ultimate game of peekaboo. Just when you thought they might be taking an extended coffee break, they've surprised us, though. In time for the festive season, Nissan decided to shake things up by giving the Magnite a well-deserved upgrade – a practical enhancement that adds a new layer of convenience to the car. What's the buzz about, you ask? In short, it's a new transmission option, and it goes by the name 'EZ-Shift'. It's not sci-fi technology; it's the simple AMT (Automated Manual Transmission) that Nissan has dubbed EZ-Shift. Under the hood, the Magnite EZ-Shift has a 1-litre naturally aspirated petrol engine, delivering a respectable 71 bhp and 9.99 kgm of torque. Combined with the new AMT, Nissan hopes that this combo will be able to make more of a dent in its segment.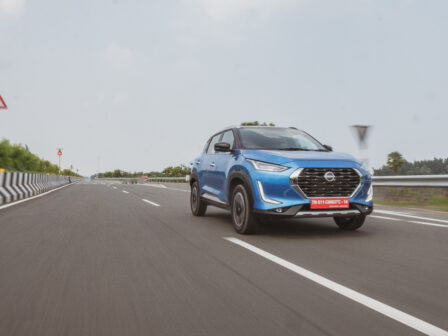 First things first. As you might expect, the AMT does make driving less stressful in the hectic symphony of Indian daily traffic – but that's a bare minimum requirement from any AMT. This unit manages the trick of understanding when to shift for fuel efficiency and when to give you a little extra zing when the traffic signal turns green. On the flip side, it's an AMT, a type of transmission that isn't exactly renowned for razor sharpness, so the up and down shifts take their own sweet time. It can be a little annoying, but it comes down to planning your overtakes in advance and timing them to sync with the gearbox's relaxed nature. All told, this gearbox will be very handy for largely urban conditions, and on the highway, it'll need some calibration on the part of your right foot.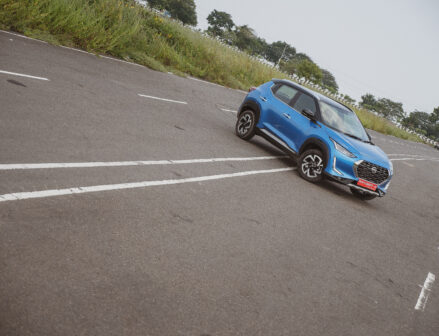 There are no real complaints in terms of road mannerisms. The Magnite provides a comfortable low-speed ride as always, since its suspension has always been tuned for softness; higher up the speedometer, however, some thuds and crashes do intrude into the cabin. In the handling department, body roll is relatively well controlled, and there's no pogo-ing to speak of at highway cruising speeds; the car feels well planted too. The excellent ground clearance on offer means that you can venture into minor off-roading territory without scraping its belly. The EPS is feather-light throughout, making it super simple to manoeuvre the Magnite around.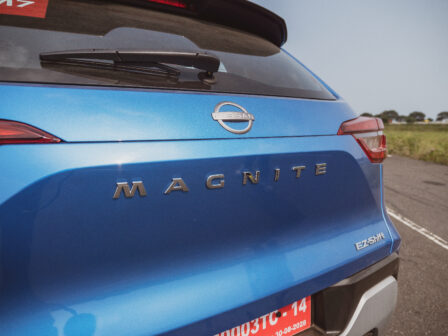 In the design department, there's a refreshed grille, with a honeycomb mesh insert and a chrome surround; it's got new LED headlights and fog lights too. The standout design element are the 16-inch black alloy wheels. They're like a fresh pair of sneakers, making the Magnite EZ-Shift look much sportier than before. The chrome accents on the door handles and tailgates add the touch of bling that Indian buyers seem to like. The changes may be subtle, but they do serve to make the car more appealing.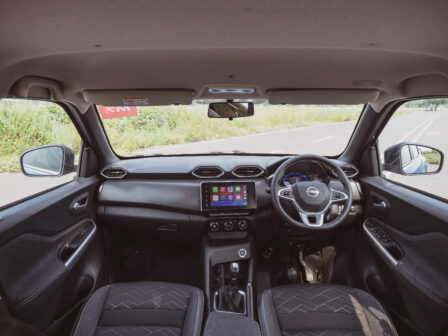 The cabin keeps things simple and spacious, as always. Your smartphone integrates easily, thanks to an 8-inch touchscreen infotainment system that supports Android Auto and Apple CarPlay. The multi-function steering wheel assumes centre stage, with music and hands-free calling within easy reach. The digital instrument cluster gives you the essential info – speed, RPM, fuel level, and temperature.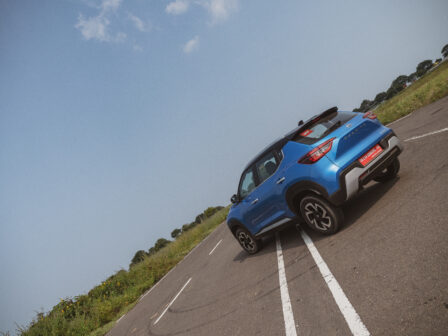 The automatic climate control system cools quickly, which was a boon in Chennai, where we drove the car; the rear passengers have their own air vents. What about safety, you ask? With dual airbags, ABS with EBD and hill start assist, it has you pretty well covered – and there's that 4-star Global NCAP rating, too. There's enough room for four adults to travel in relative comfort.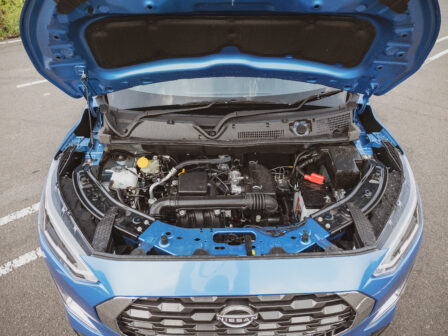 The EZ-Shift enters a sea of inexpensive, fuel-efficient, sub-compact SUVs with automatic transmissions, so it has its task cut out for it; it faces off against cars like the Maruti Suzuki Ignis AMT, Tata Punch AMT and Renault Kiger AMT. The Magnite EZ-Shift has been priced  competitively at Rs 6,49 lakh (ex-showroom), but this Nissan does skip a few features like cruise control and USB-C ports. Additionally, there's a compromise on boot space. However, if you're in the market for a spacious and stylish compact SUV with an automatic transmission, it's definitely worth considering.
AUTODATA
Nissan Magnite EZ-Shift
POWERTRAIN
Displacement:
Max Power:
Max Torque:
Transmission:
999cc petrol
71 bhp
9.78 kgm
5-speed AMT
DIMENSIONS
L/W/H (mm):
Wheelbase:
Ground Clearance:
Kerb Weight:
Fuel Capacity:
3994/1758/1572
2500 mm
205 mm
1039 Kg
40 litres