When you ask a manufacturer for a car to drive in a foreign country, it's important that you make sure it's occasion-appropriate; if you're up in the Italian Alps, for example, a drop-top sportscar would be just the ticket. On a recent work visit to South Africa, my friend and colleague Muralidhar Swaminathan and I decided to stay back for a few days in order to undertake a road trip. With glorious, sunny weather, some of the world's best and most picturesque driving roads and just two of us, we naturally got hold of a diesel 9-seater van that's over 5 metres long — the Hyundai Staria. I'll forgive you the hearty laugh, partly because it's justified but also because the Staria was… surprisingly good. In fact, it was great — it was the most unexpectedly entertaining vehicle I've driven in the last while.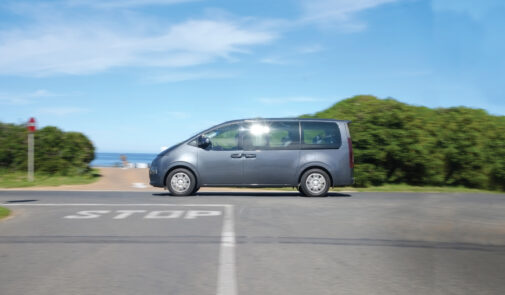 Some background first. The MPV segment in India is a robust one, with the Innova continuing to hold sway and more swish vehicles like the Hycross, Invicto, Carnival and Velfire becoming increasingly popular. Hyundai currently doesn't really play in this segment, with the Alcazar being the closest it has to a large MPV. Is the Staria the car that could fill that slot? I certainly think it has some potential. Take its design, to start with. There's literally nothing else like this on the roads anywhere, let alone India. It doesn't just look like it's out of the Robocop movie — it looks like it is Robocop. I never thought the day would come when I'd say an MPV actually looked cool, but that momentous occasion has arrived – with those huge rectangular LED light bars at the rear, massive windows, low-set headlights integrated into the grille and the prominent LED DRL bar spanning the width of its nose, the Staria is one of the most striking cars you'll see. Its profile — usually the weakest design element on an MPV — is also interesting, with all that glass giving it a commanding appearance. Purely in terms of looks, it has the competition beat.
Those windows also give the cabin a great sense of space and airiness; in fact, sometimes it feels like there's too much light entering the interior, since you're likely to be unused to such an expansive glasshouse-like atmosphere. The cabin's layout has been designed keeping space, comfort and convenience in mind, and it scores on all three fronts. There's acres of room everywhere (given that it's over 5 metres long and almost 2 metres wide and high) and three adults can sit in absolute comfort in the first (yes, the first) and second rows; the last row will take three as well, with a bit less wiggle room than the other two rows (and the seats themselves are excellent).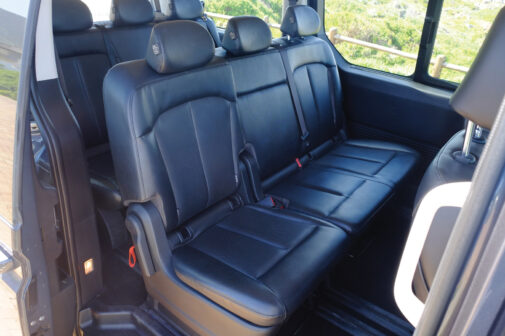 The Staria is, of course, available in other seating configurations that are less people-mover in nature, so you can spec yours the way you like. There's storage spaces, cup-holders and sundry cubbyholes helpfully scattered all over, and getting in and out of the different rows doesn't require contortion.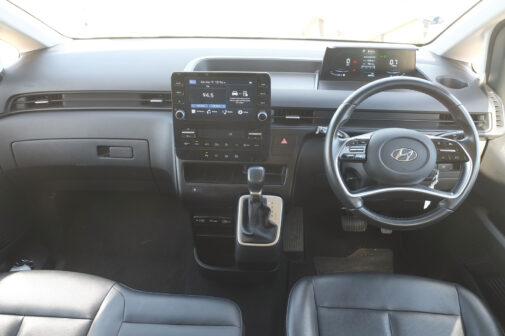 The cabin keeps things simple and effective, for the most part. You get the usual feature set — wireless smartphone charging, a sunroof, a Bose audio system, an 8-inch infotainment system with Apple CarPlay and Android Auto, navigation, climate control — plus electric sliding doors and an electric tailgate. The quality of materials isn't exactly premium (or at least it wasn't on the 9-seater I drove), but everything looks solid and like it'll last. In terms of practicality, the 9-seater with all the rows up has only 117 litres of luggage space, but if you drop the 3rd row, that jumps to 882 litres — and you can still seat six. Overall, this is a surprisingly good cabin, and a very nice place to spend a few hours, as I found out.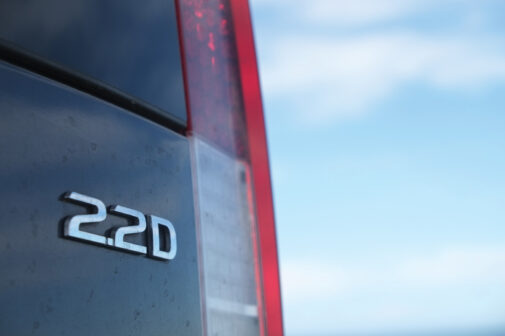 Hyundai's trusty 4-pot, 2.2-litre turbo-diesel powers this MPV, putting out 174 bhp and 43.8 kgm. It's pleasingly refined and silent, other than the expected diesel drone; NVH levels have been controlled to a superb degree. The view from the driver's seat is excellent, given the vehicle's height and its massive windshield, and driving it turned out to be no more difficult than a regular car. The 8-speed automatic transmission is a relaxed unit, but it matches revs competently enough to make highway cruising a breeze. In fact, it's more than a breeze — on the amazing motorways outside Cape Town, the Staria never felt out of breath, and it kept up with more powerful vehicles. The real-time fuel efficiency figure never dropped below 14 kpl, which I though was great for a vehicle of this size and weight; with an 85-litre fuel tank, that's almost 1200 km of range. Even when we were getting out of the more crowded environs of Cape Town, the engine-gearbox combination never felt grumpy; indeed, given the number of Starias we saw on the roads there, clearly it's a popular city vehicle.
Since the Staria shares a platform with the Santa Fe and Palisade – both contemporary, unibody SUVs, — it handles much more like a car than the ladder-frame-MPV you might expect. It's no corner-carver, but it felt absolutely planted around the few corners we did encounter, and straight-line stability was top-drawer. The ride quality was quite plush, too, even in the 3rd row of seats; the long wheelbase helps with this, as do the chunky 235/55 R18 tyres. The quick, light steering makes it very easy to pilot in any conditions you may find yourself in, and the numerous cameras and sensors mean that parking it in tight spots is not a buttock-clenching manoeuvre. The brakes were surprisingly precise, too. Safety-wise, the Staria scored 5 stars in (in South Africa for the base model) the ANCAP test a couple of years ago; standard safety equipment includes six airbags, adaptive cruise control, traction and stability control, blind-spot assist, surround-view cameras and lane keep assist.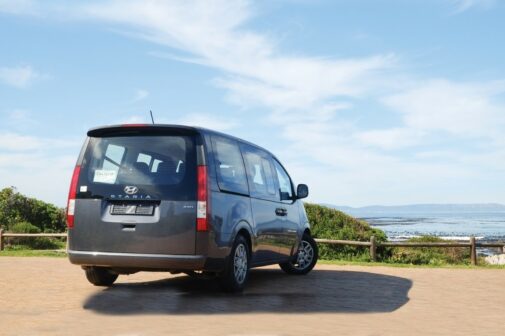 The Staria pulls off a neat trick — it's a proper MPV which is also one of the coolest-looking cars around. It's thoroughly modern, feature-loaded, comfortable and practical, and it's very pleasant to drive, to top it all off. If Hyundai were to bring it to India and find a way to price it competitively, its more luxe variants would be pretty compelling offerings in the premium MPV segment.