As if it wasn't already clear before, Volkswagen is serious about electrification. The German carmaker has already been producing various EVs and selling them globally. However, with the Volkswagen ID.GTI, it has proved that it intends to cater to us enthusiasts as well, even if it means no manual transmission. Yay us, though!
The Volkswagen ID.GTI makes its debut 48 years after the first Golf GTI was unveiled, and if you look closely, you'll see that it is based on the ID.2All concept that was showcased earlier this year. This means the ID.GTI will be built on the MEB platform with front-wheel drive.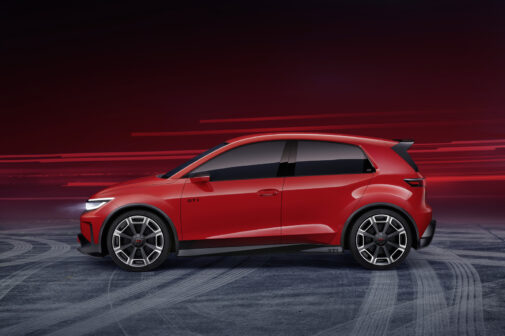 On the outside, the ID.GTI differentiates itself from the ID.2All concept with elements that lay emphasis on its sporty intentions. The 'grille', if you can call it that on an EV, is surrounded by the trademark red insert, while the LED Matrix headlights are connected by a full-length light bar. There's also an air intake with a honeycomb mesh. The side profile is typical Volkswagen – understated and classy. The rear features a black spoiler, while the tail lamps are also connected by a full-length light bar which has a darker tint. There's also a diffuser that makes its presence well known.
The interiors of the Volkswagen ID.GTI are similar to the ID.2All concept. The 10.9-inch instrument cluster and the 12.9-inch infotainment screen are customizable, and there's also a head-up display that will project the relevant information on the windscreen. Speaking of customization, one can even adjust the characteristics of the car, such as the drive system, steering, sound, experience, and simulated shift points from older GTI cars. That's something very crucial for us enthusiasts while driving an EV – emotion!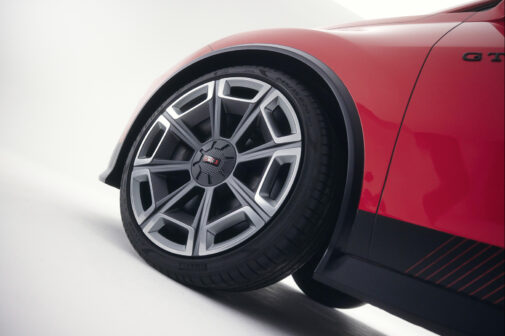 Volkswagen is yet to reveal any official numbers regarding the range or performance capabilities of the ID.GTI, but it did mention that the ID.GTI gets an electronically controlled front-axle differential lock. As a reference to this, the 'I' in GTI now stands for 'Intelligence' rather than 'Injection.'
While the ID.GTI is set to become a reality, Volkswagen hasn't really given out a specific timeline. However, we can expect it to happen after the production-spec ID.2All makes its global debut. The GTI badge is something we never really got a true taste of, save for when the Polo GTI used to be on sale here. Right now, we can only be hopeful the electric future lets us experience it.