Triumph definitely knows a thing or two about keeping its motorcycles relevant. Having rolled out the Gold Line editions last year, Triumph Motorcycles has now launched the Bonneville Stealth Edition lineup, prices for which begin from Rs 9.09 lakh (ex-showroom), and range all the way up to Rs 12.85 lakh (ex-showroom) for the Bonneville Bobber and Speedmaster.
You might ask, what makes these Stealth Edition motorcycles different? The answer is in the tank, and no, we don't mean fuel efficiency here! What we meant is that each Bonneville model in the Stealth Edition lineup receives its unique tank design, which reveals a hand-painted finish that shines under direct sunlight. This begins with a base layer of mirror-finish metallic Silver Ice, followed by a dark-to-light Sapphire Black graphite vignette, which takes a lot of precision to place correctly. Lastly, a translucent-tinted lacquer is applied in multiple layers for a rich top-coat. This treatment results in an effect showcasing various hues and tones under different conditions, and making sure it looks different from every angle.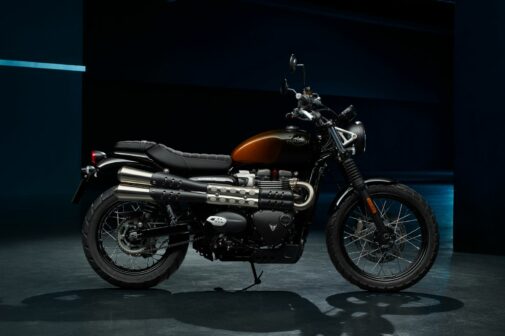 The Bonneville Stealth Edition range includes eight motorcycles, and they retain the same mechanicals over the regular Bonnevilles. However, Triumph will produce the Stealth Edition lineup for only a year. Here's what each Stealth Edition motorcycle is priced at (all prices ex-showroom):
Speed Twin 900: Rs 9.09 lakh
Scrambler 900: Rs 10.19 lakh
Bonneville T100: Rs 10.29 lakh
Speed Twin 1200: Rs 11.89 lakh
Bonneville T120: Rs 11.89 lakh
Bonneville Bobber: Rs 12.85 lakh
Speedmaster: Rs 12.85 lakh
Which Stealth Edition motorcycle would you pick out of these? Let us know, and follow our social media handles!