We had earlier reported that Royal Enfield has opened registrations for the 2023 edition of the Motoverse. Now, we are back with some more details. The Royal Enfield Motoverse 2023 is set to not only feature motorcycling action, but also impactful storytelling, music performances by top artists, and more. Mark your calendars from November 24 to 26, 2023, and get ready for a spectacular weekend in Vagator, Goa.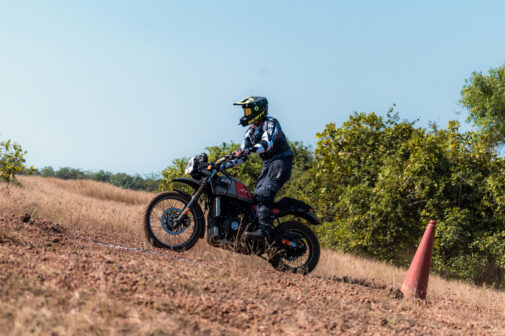 The Royal Enfield Motoverse 2023 is set to include five dimensions as we have previously mentioned. The Moto Thrill section is set to feature not only its flagship dirt track, but also a 'slide school' for riders who want to learn the art of going sideways on two-wheels, on an oval flat-track (something our man Keshav has had a first-hand experience of). There will also be an off-roading programme, as well as a hill-climb challenge. Complementing the action will be displays of house art, along with galleries and shopping sections.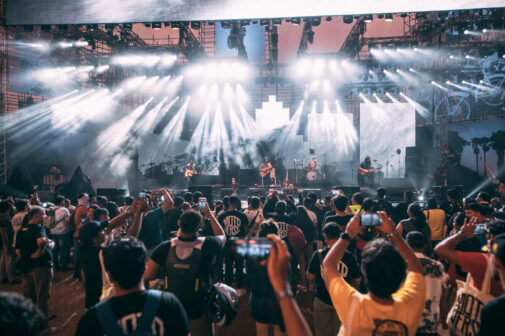 On the entertainment side of things, the Moto Sonic section is celebrating fifty years of hip hop music. The Moto Sonic and Moto Shop sections are further bringing together musical talent from various states and cities of India, with their own language and culture. Top artists such as Benny Dayal, Taba Chake, Gowri Lakshmi, along with various upcoming artists will further keep you grooving.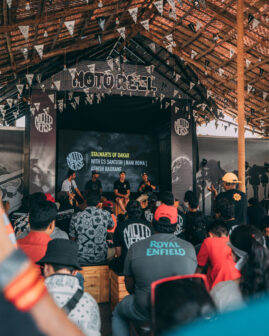 The Moto Reel section will further feature some inspired storytelling by racers, filmmakers, and enthusiasts, while the Moto Ville section will consist of a dedicated section for people to showcase their custom Royal Enfield motorcycles. Moto Ville will also host custom bike builders for conversations on creativity and expression through motorcycles.

Just to remind you now, the Royal Enfield Motoverse is set to take place from November 24 to 26, 2023, in Vagator, Goa. You'll find us there — why not come and say hi?