In our race report of the 2023 MotoGP Bharat, we mentioned there's been a lot of buzz and rumours around Marc Marquez regarding his future with Honda Racing. Some of them can now be laid to rest, as both Marquez and Honda have made it official. The Spanish racer and Honda Racing will be ending their four-year contract prematurely at the end of the 2023 MotoGP season. Both parties have mutually agreed to part ways to pursue other
interests.
At the 2023 MotoGP Bharat, Marquez suffered a crash on the sixth lap of the race, which made him drop down to the sixteenth position. He recovered quickly and made up for lost time, eventually ending up in the ninth position. Later, at the dramatic Japanese GP, the Spaniard managed to come in third and claim the 101st podium of his career. As of now, Marquez stands in fifteenth position, with 64 points in his tally.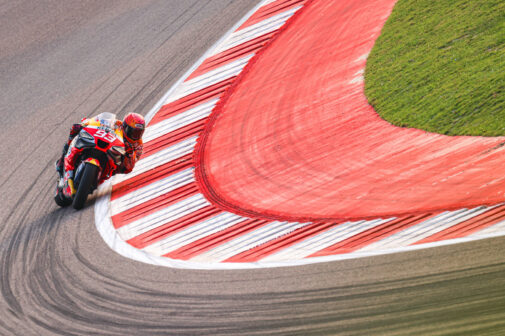 During their time together, Marquez and Honda Racing achieved six World Championships, 59 wins, 101 podiums and 64 pole positions. Marquez became the youngest racer in 2013 to win the premier class title, at the age of 20. Between 2016 to 2019, he was on a winning spree, as he dominated and won the World Championships for four years in a row. However, while injuries have plagued him since 2020, causing him to miss a lot of races during the 2021 and 2022 seasons.

Marc Marquez is currently being linked with rumours of a move to Ducati. However, neither party has announced anything officially yet, so stay tuned for more!