Lamborghini, the epitome of Italian supercar excellence, has marked a significant milestone in the Indian automotive landscape by delivering the first-ever Lamborghini Huracán Sterrato to its fortunate owner. The Huracán Sterrato represents Lamborghini's audacious foray into the realm of off-road supercars, designed to conquer challenging terrains with unparalleled finesse.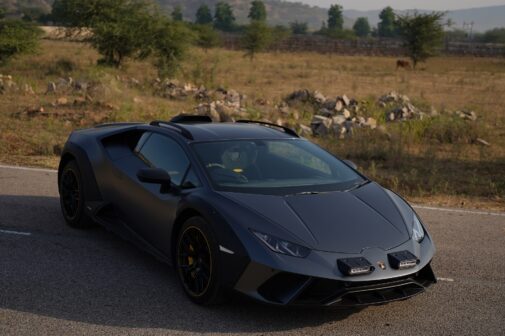 Under the Sterrato's hood resides a formidable 5.2-liter V10 engine, a powerhouse capable of producing a remarkable 601 bhp and 57.10 kgm of torque. This performance beast is seamlessly paired with a cutting-edge seven-speed dual-clutch transmission and Lamborghini's signature all-wheel-drive system, ensuring that the Sterrato delivers both precision and brute force on and off the road.
What sets the Sterrato apart from its supercar siblings is its raised ride height, elevating it by 44mm compared to the standard Huracán. This increased ground clearance is complemented by a suite of off-road enhancements, including reinforced underbody protection, robust skid plates, and specially crafted all-terrain tires. The combination of these elements empowers the Sterrato to navigate the most demanding landscapes with finesse, making it a true embodiment of Lamborghini's relentless pursuit of excellence.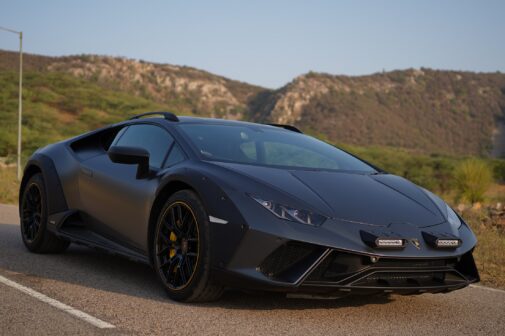 The Huracán Sterrato is more than just a vehicle; it is a collector's item, and a prized one at that. With only 1,499 units slated for production worldwide, it embodies the essence of exclusivity. Priced at Rs. 4.61 crore (ex-showroom), this limited-edition masterpiece is an enticing prospect for supercar aficionados.
The arrival of the first Huracán Sterrato in India is a momentous occasion for Lamborghini. It exemplifies Lamborghini's enduring commitment to innovation and the unyielding spirit to redefine the boundaries of what a supercar can achieve. The Sterrato is a living testament to Lamborghini's relentless pursuit of excellence, pushing the envelope of what's possible in the world of supercars.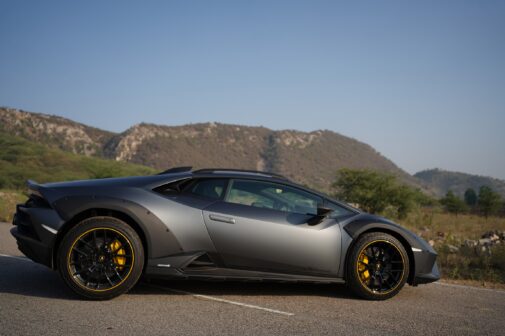 The raised ride height, up by 44mm compared to the standard Huracán, is a key feature that gives the Sterrato its off-road prowess. To further enhance its capabilities, the Sterrato comes equipped with reinforced underbody protection, robust skid plates, and all-terrain tires, making it ready to tackle dirt trails, rocky paths, and whatever else you throw at it.
The Lamborghini Huracán Sterrato it's an embodiment of the passion for innovation and the pursuit of the extraordinary. As the first Sterrato graces the Indian roads, it marks the beginning of a new chapter in Lamborghini's storied history, one that promises to be filled with excitement and adventure. If you're a supercar enthusiast looking for a vehicle that can conquer both the tarmac and when it ends , the Lamborghini Huracán Sterrato is a compelling choice.