It's a little odd that we don't have more performance hatchbacks on sale in India isn't it? I mean, they're the best way to get power, handling and practicality in an affordable package. As I naively ask this question, Tata Motors already knows the answer to it. Its JTP division tried to do exactly that, but saw few takers for its hot hatchbacks.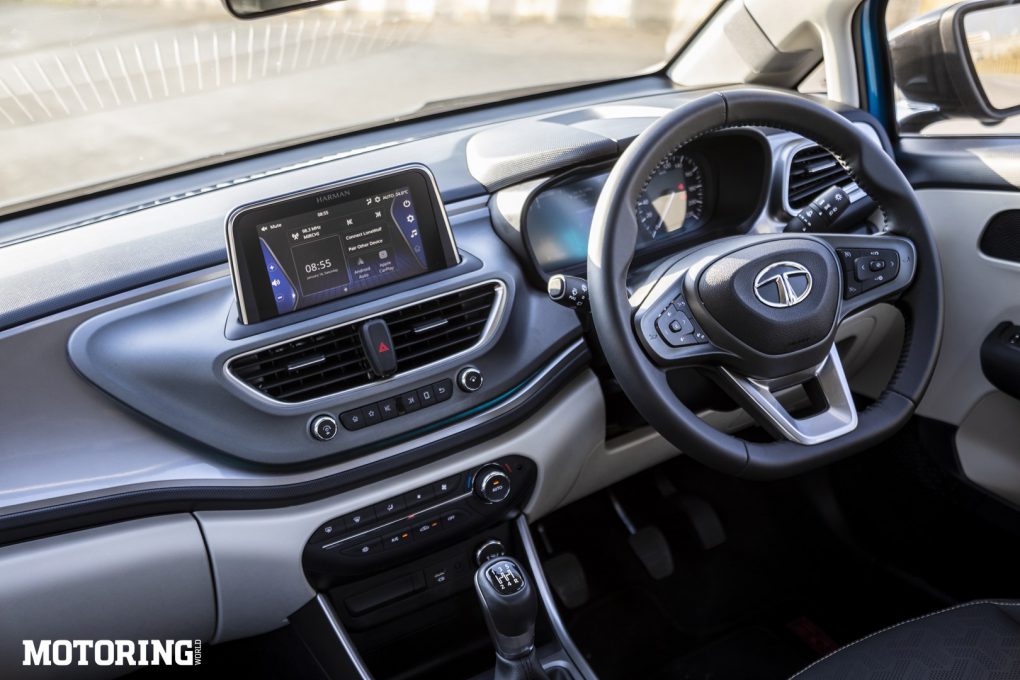 Coming to the Altroz, Tata's latest premium hatchback has a whole lot going for it. It's a feature-packed, spacious car that also happens to be one of the safest cars on the road today. On the power front, however, its petrol engine left something to be desired. That's where this new iTurbo variant comes in. It now gets the three-pot turbo-petrol engine from the Nexon, albeit detuned slightly. Instead of 118 bhp and 17.4 kgm, it now makes 108 bhp and 14.2 kgm.
For a car that weighs roughly 200 kg less than the Nexon, I think the new power figures are more than adequate. On paper, at least. The Altroz launches off the line with urgency, but power and torque are delivered linearly. There is no drama here, not even the slightest hint that air is being force-fed into its 1.2-litre engine. There's no turbo lag, nor is there a surge of torque as the boost kicks in. It's all rather anticlimactic, really. You can choose to rev the engine to its 5500-rpm redline, but it's far more comfortable with you sitting in the meat of its torque curve closer to the 2000-rpm mark.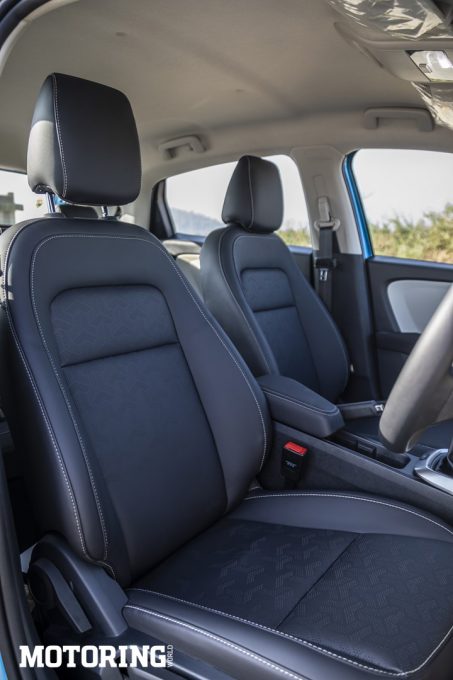 I hate to say it, but I expected a little more showmanship from this brightly coloured hatch. Somewhere between the hell-raising exhaust note of the JTP Tiago and the regular Altroz would have been the sweet spot. But alas, this distinctive shade of blue and a subtle iTurbo badge are the only things that set it apart from the regular Altroz.
Transmission duties are handled by a 5-speed manual transmission, which is down one cog compared to the Nexon's unit. The ratios are spaced for cruising, but that sixth gear would have still come in handy for longer highway runs. If you came here expecting an automatic transmission of some sort, you're in for a disappointment.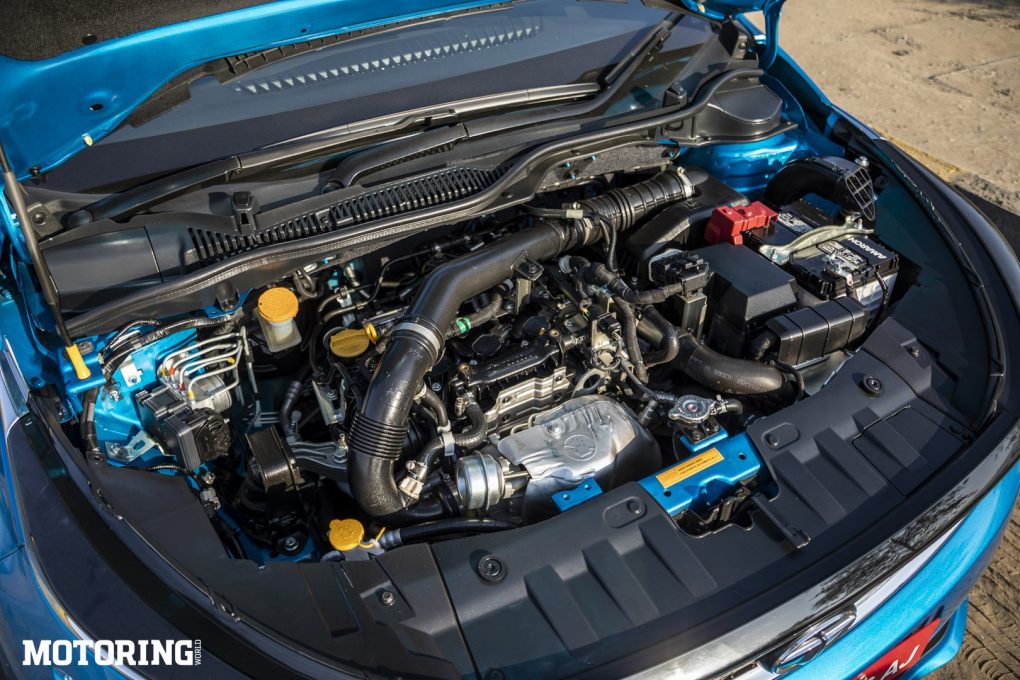 The suspension components on the Altroz iTurbo are shared with the rest of the range, but here, they've been retuned to help handling and high-speed stability. The car rides stiffer, but it still manages to iron out most bumps and undulations. Braking performance is good, with great initial bite from the brakes, but even with the bump up in power, the Altroz iTurbo makes do with drum brakes at the rear axle.
Inside, however, there are more significant changes. The seats are upholstered in synthetic leather and the dash plastics are a shade lighter than before. It also gets Tata's iRA connected-car suite that lets you monitor and control a variety of vehicle systems from your phone. With this update, it also has the ability to accept commands in Hinglish.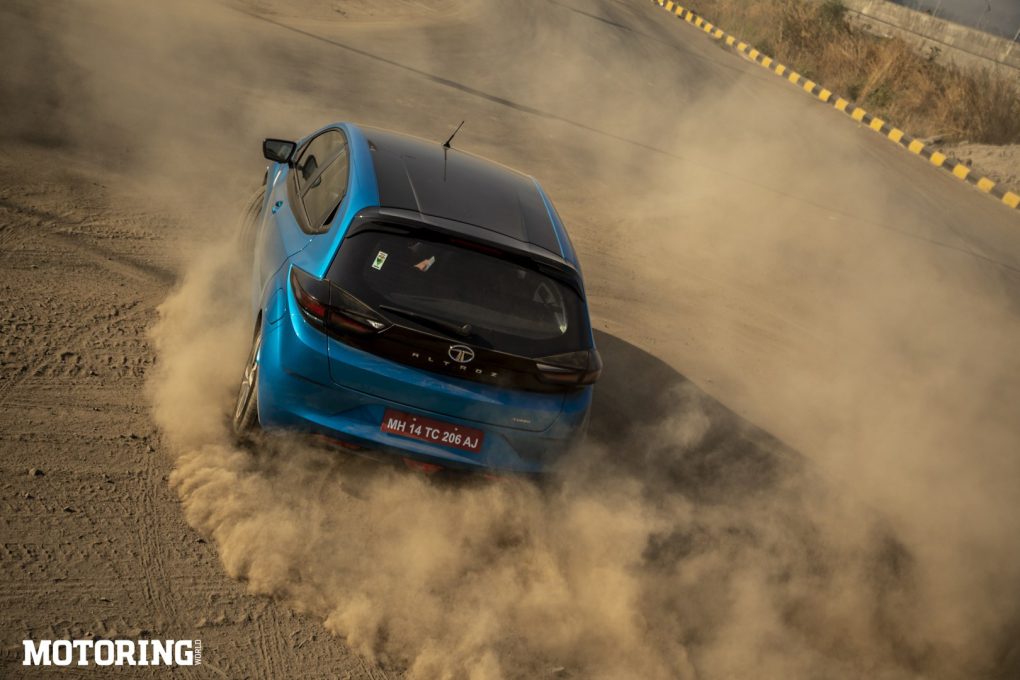 On the whole, Tata's once-bitten-twice-shy mentality is seen clearly in its approach to the Altroz iTurbo. It could have been an aggressive performance hatchback, but instead, what we get is a true allrounder. It's a quick, practical and, most importantly, safe vehicle.
AUTODATA
Tata Altroz iTurbo
POWERTRAIN
Displacement: 1199cc, I3, turbo-petrol
Max power: 108 bhp@5500 rpm
Max torque: 14.2 kgm@1500-5500 rpm
Transmission: 5-speed, manual
TYRES
F/R: 195/55 R16
DIMENSIONS
L/W/H (mm): 3990/1755/1523
Wheelbase: 2501 mm
Kerb weight: NA
Ground clearance: 165 mm
Fuel capacity: 37 litres
PRICE: Rs 7.73 to 8.85 Lakh (ex-showroom, Mumbai)