Well, that was a first. After an astounding 11 months without attending any kind of automotive media drive (thanks for nothing, COVID) I found myself in southern Goa, at the wheel of Skoda's soon-to-be-launched compact SUV – and I didn't know what the car looked like. I could tell that its lines were sharp and that it had a sporty profile, but other than that I couldn't discern much about its design, because it was lavishly covered in an orange and black camouflage scheme that looked a bit like Aboriginal art. Even if I had been able to get a sense of what the designers had done, I wouldn't have been able to reveal that here because Skoda has rather strictly embargoed any such details until the car's global reveal in March. What I can say is that if the Vision IN concept that was displayed at the Auto Expo last year is any indication, the production version should be a slick looker. What I can also say is that I hope I don't have to drive a pre-production prototype (from any brand) for a full story again. It's… weird, having to think of things to say about things that haven't been fully revealed to you.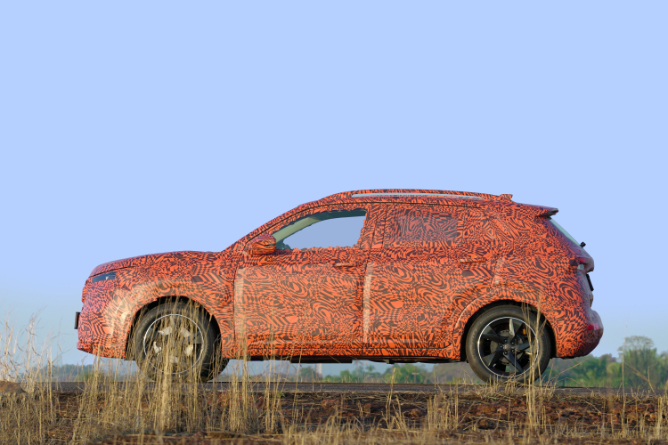 Nevertheless, onwards. The Kushaq (derived from Kushak, meaning 'emperor' in Sanskrit) is the latest in Skoda's begin-with-K-and-end-with-Q line of SUVs, and it has a ton of expectations riding on its taped up shoulders. To make even a small dent in the SUV market so thoroughly dominated by the beginning-with-C-and-ending-with-A (all you dirty minds, go sit at the back), the Kushaq has to be beyond good, because the Korean frontrunner ticks boxes that many people haven't even thought about, disappearing out of showrooms at a rate of over 10,000 units every single month. For a vehicle launched smack dab in the middle of an economy-levelling pandemic, those numbers are hilariously good, and getting a toehold in the SUV market is certainly not going to be a laughing matter for Skoda.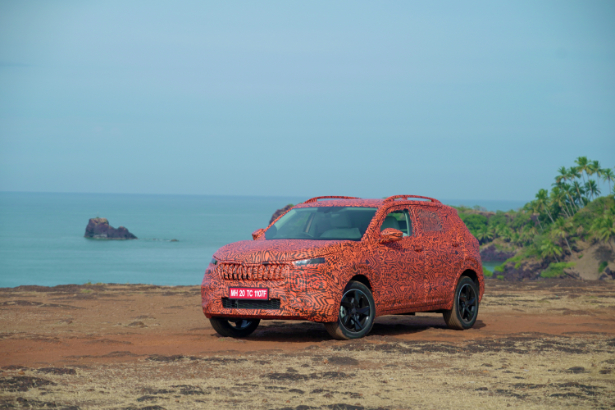 Or, to give it its proper name, Skoda Auto Volkswagen India Private Limited, which is simultaneously too long and the 'India 2.0' vision that the Volkswagen Group has for our country. Without getting into unnecessary detail, what this means is that Skoda's job is now to build relatively low-cost models for both brands, while VW goes all out in the global EV market. The Kushaq is the first product being launched under this new and linguistically elongated way of doing things, and it will be followed by other cars made specifically for India, such as its cousin, the VW Taigun. The platform that's being utilised is the all-sizes-fit-one MQB-A0, which provides shape to many models from the VW portfolio. It's a hugely customisable platform, making it ideal for the integration of all kinds of future technology, and Skoda has kept costs on the Kushaq down by pulling off a 90-plus per cent rate of localisation.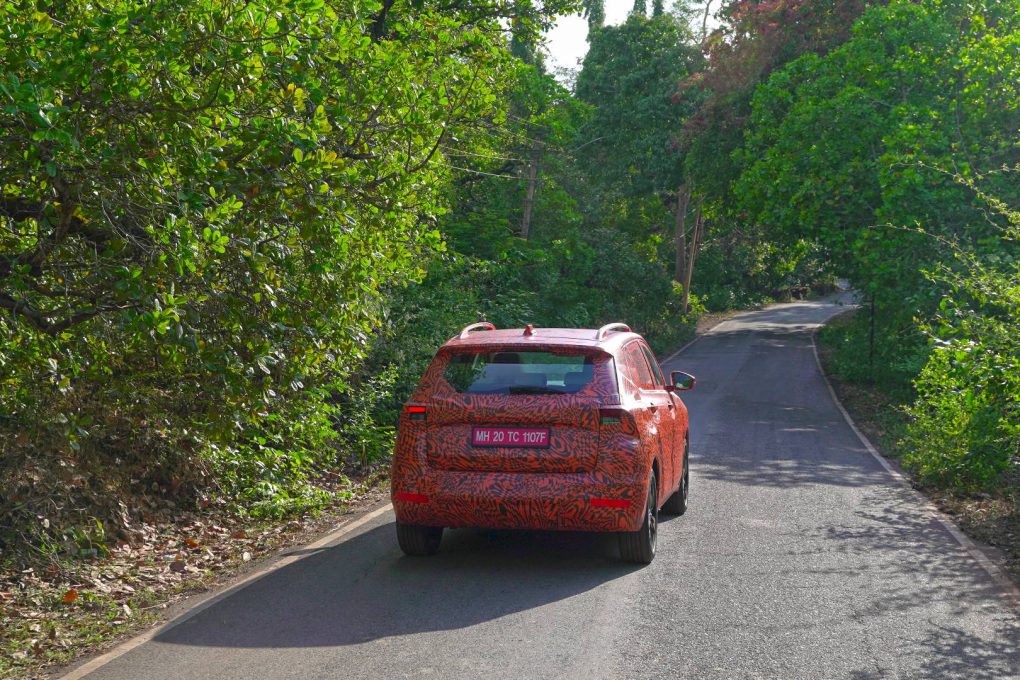 Right, to the exterior. Which… is anybody's guess for now, so I'll skip to the interior. Which… was also mostly camouflaged, so I'll skip to the details that Skoda<I>did<I> deign to give us. The most significant number that they released was 2,651mm, which is the Kushaq's wheelbase and also the longest in its class. Does that translate to plenty of cabin space for its occupants? I'm a smidge under 6 feet tall, and I found the driver's seat to be very comfortable, supportive and properly contoured, with a wide view out onto the road ahead. The rear seats will be good for two tall adults in terms of space, but I really can't say exactly how comfortable it'll be, because Skoda intends to fine-tune it before the Kushaq's launch. It's not a wide cabin, although there's been work done to flatten out the transmission tunnel in order to offer some comfort to the passenger drawing the short straw and finding themselves in the middle seat. In terms of equipment, the if-we-tell-you-we'll-have-to-kill-you clause applies, although Skoda says you'll get six airbags, ESC, hill hold, rain/light sensor, a tyre pressure monitoring system and ISOFIX mounts for the rear seats.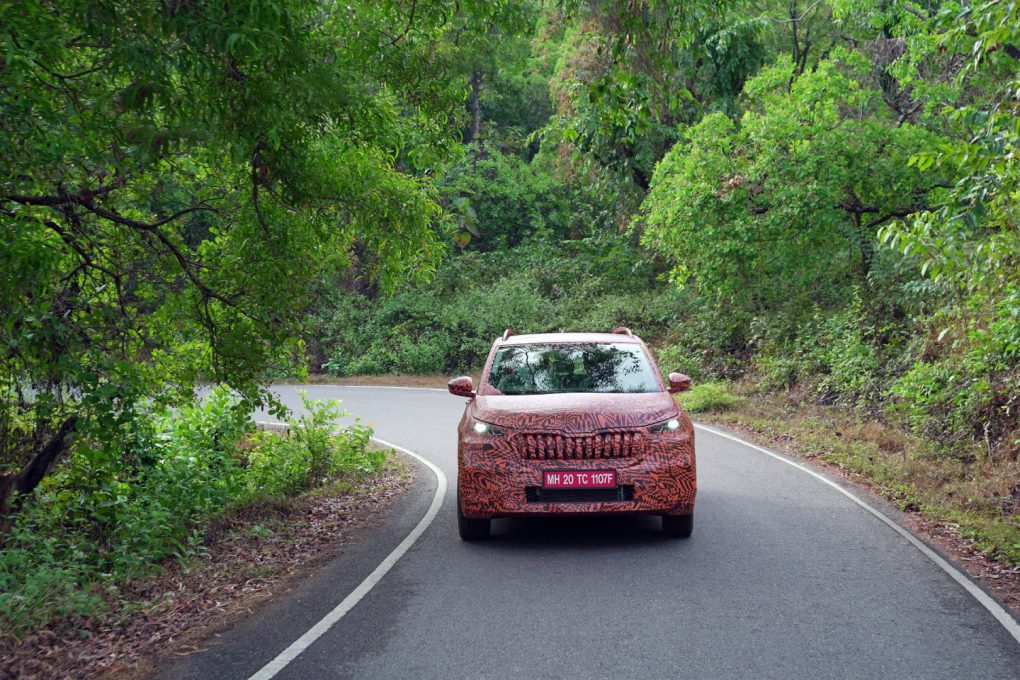 If you're rubbing your hands with glee at the prospect of a diesel Kushaq, cease and desist, because you'll only get TSI turbo-petrol engines – a 1-litre 3-pot and a 1.5-litre 4-pot, with manual and auto gearbox options. On the rather unusual drive, Skoda had on offer the 1-litre manual and the 1.5-litre DSG, and I'll be damned if the smaller engine wasn't the one that entertained me the most. It has none of the gruffness at idle that you might expect (Skoda's definitely worked on this aspect), and when you floor the accelerator, it takes off in a delightful manner. The torque is spread nice and broadly, so between 2,000 rpm and the rev limit, there's a lot to play around with, without the car never lagging or you needing to downshift all the time.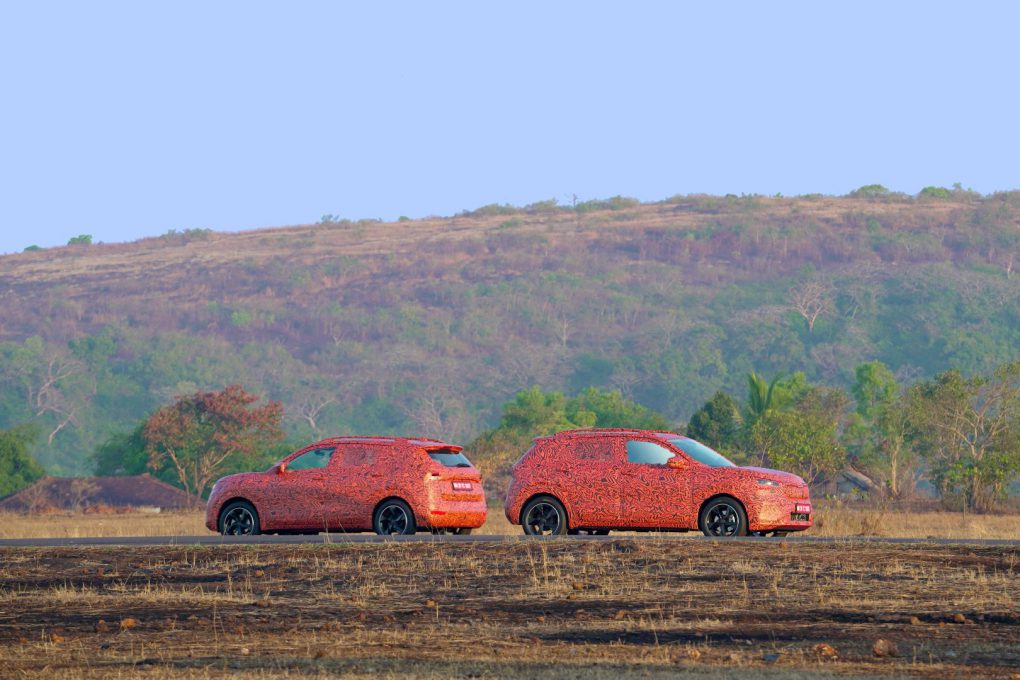 Hopping into the 1.5-litre version meant that I could feel the additional torque and power, which was welcome, but the driving experience was more laid back. The extra numbers always help and are there when you need it, but in terms of a direct connection to the driver's backside, the 1-litre takes it. The DSG is super smooth and responsive (other than a slight hesitation when you floor it), and it's certainly better than anything the Koreans offer at the moment. The DSG shifts up a tad early; with the manual, you can hold revs longer.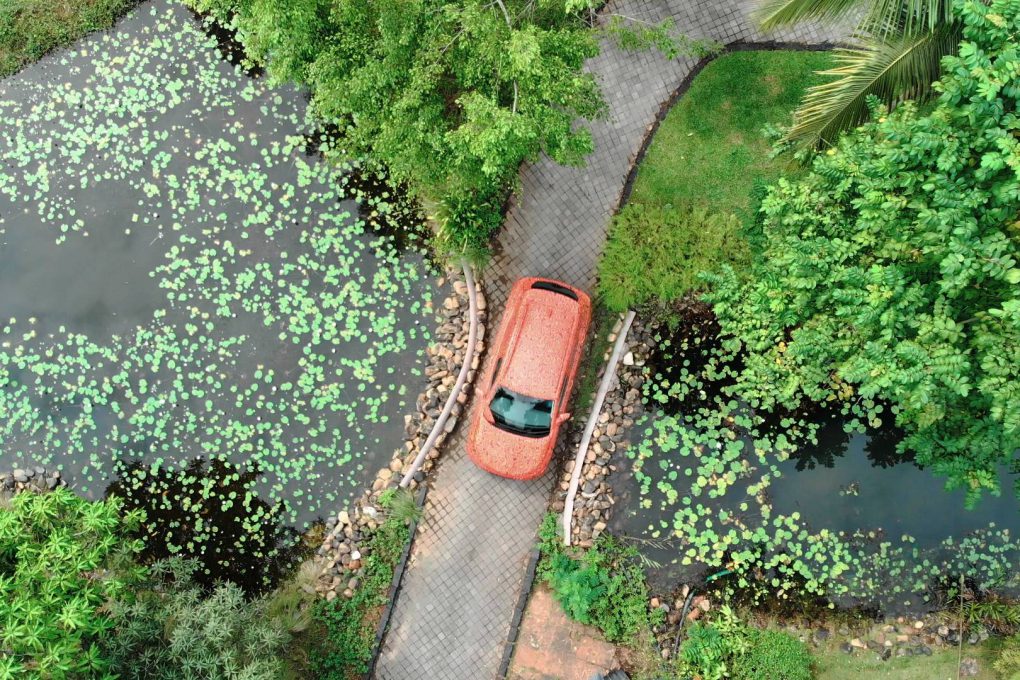 The one thing that became abundantly clear fairly early into the drive was that the Kushaq has ride and handling capabilities that far exceed what its competition is currently capable of. I don't speak lightly when I say that it feels like a sporty hatchback, not an SUV. The steering wheel strikes a great balance between being light enough to easily use during tight parking manoeuvres and weighing up beautifully during spirited driving, and during said driving the Kushaq stays well balanced, no matter what the condition of the road. You can hurl it into corners knowing that it will come through them with little body roll and in exactly the direction you want it to go; the 1.5-litre does feel heavier upfront, whereas the1-litre is noticeably nimbler. The ride on offer is absolutely top drawer stuff, and the Kushaq flattens out everything the road throws at it, with not much of that noise seeping into the cabin.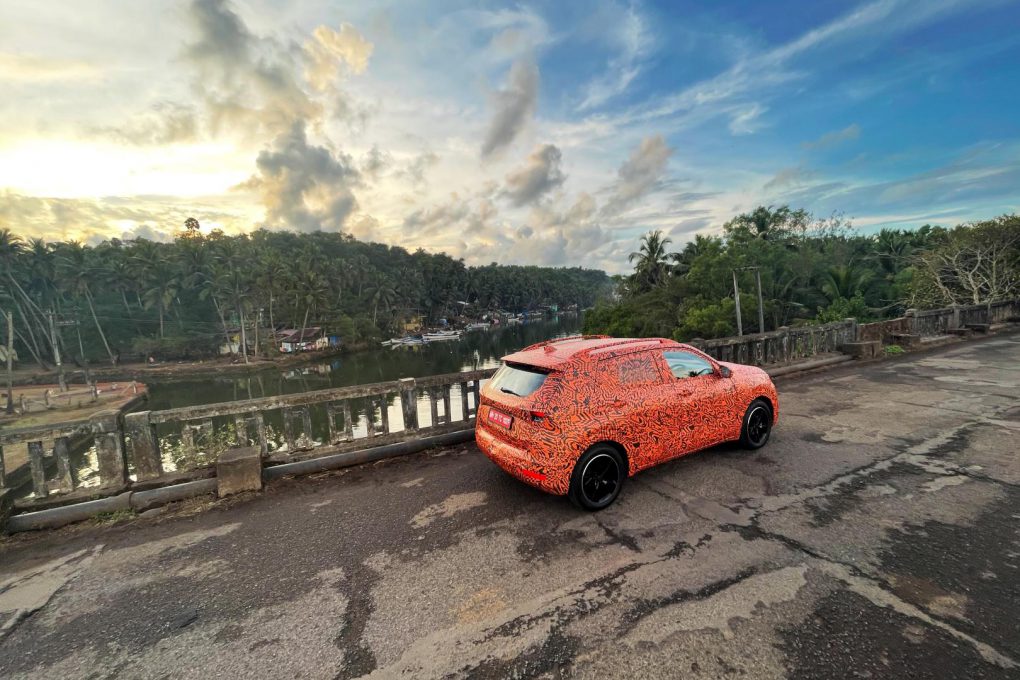 As I mentioned earlier, even though I was thrilled to finally attend a proper automotive event, I wasn't so sure about being given a car that wasn't what the market will eventually see. Still, on the basis of the evidence, it's clear that Skoda has worked very extensively on this car to make it suitable for Indian conditions. It mentioned that the Creta and Seltos were its primary competitors, which means that price will be very crucial (and the absence of a diesel option may pinch), but it also said that the Kushaq will command a premium commensurate with the Skoda badge. Whatever all this eventually means, it's safe to stick out my neck and say that the Kushaq has the potential to bring customers into Skoda showrooms. How many of them leave the showrooms with a Kushaq in tow remains to be seen.