Premium hatchbacks weren't even a thing until the Hyundai Getz arrived on the scene way back in 2004 and now, in its fourth generation, the Hyundai i20 is in a bit of an awkward space. Compact SUVs, which are little more than lifted hatches anyway, threaten to take over the premium hatchback space. Does the new Hyundai i20 have what it takes to succeed?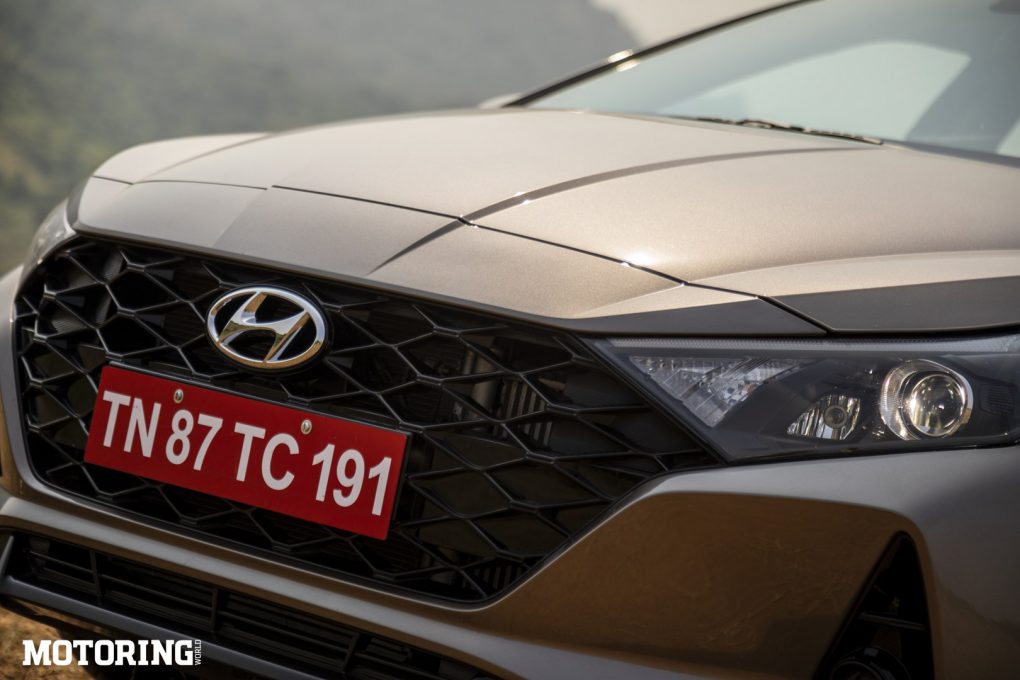 Hyundai's design department has been killing it lately and the i20 is no different. It takes a lot of inspiration from the Le Fil Rouge concept and is quite striking in person. A sharp angular front-end greets you with its projector LED headlamps and DRLs. The new parametric jewel grill also works well with its design. Coming to the side, there are plenty of creases and lines to catch your eye and they all lend the i20 a very sporty character. The lines lead your eyes from the headlights towards the back of the car, where they end abruptly at the tail lights.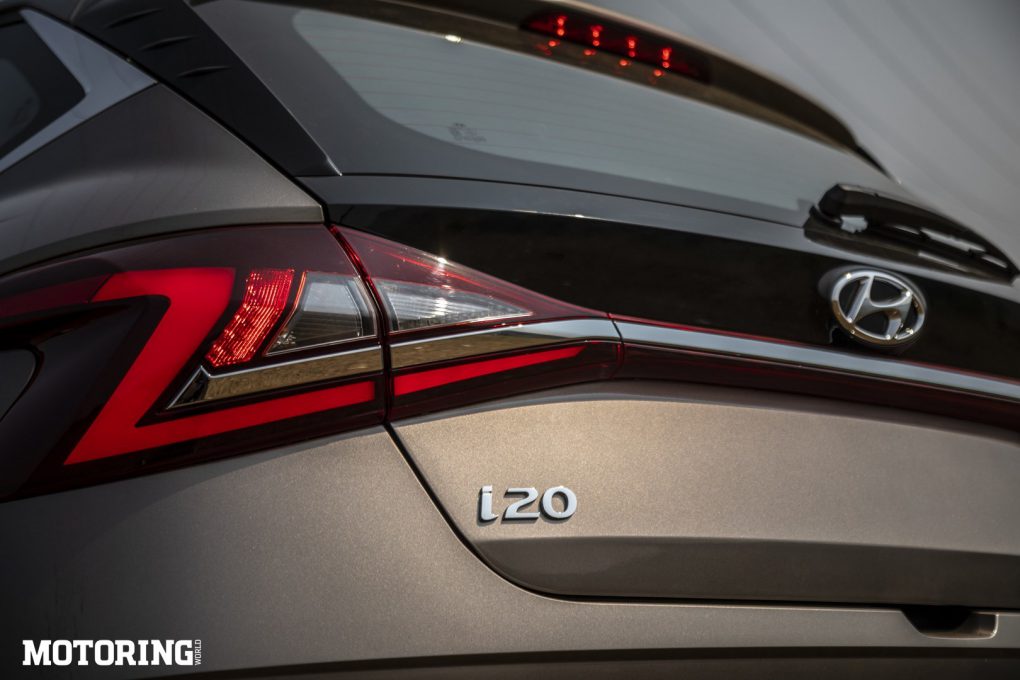 There's a little too much chrome on the car for my liking, both on the beltline and in the space connecting the tail lights, but given these are popular accessories anyway, I think it's a good decision. I'd have loved it if the turbo variants swapped this out for darker trim, however. Overall, the new i20 is a refreshing departure from the soft lines of earlier models and I really like it.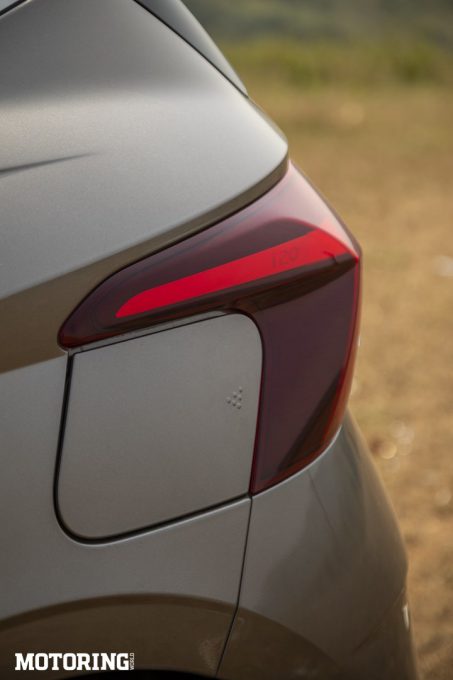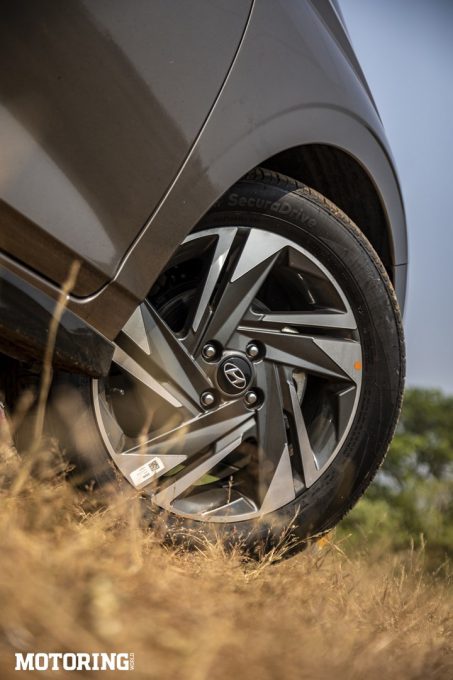 Moving inside, it's another knockout interior from Hyundai. I'll even go so far as to say it's the best Hyundai interior I've been in this year, and this is before I've considered the space and features on offer. All the controls are driver-oriented and there's a lot of new elements incorporated into the design. All the switchgear feels premium as well. The digital instrument cluster from the Verna is found here, which I'm not a huge fan of, but I've grown to tolerate it now.
The 10-inch touchscreen infotainment is the biggest in its class and displays information in an easy-to-read format. Hyundai's interface feels a little dated, but with the availability of Android Auto and Apple CarPlay, it's a non-issue. As usual, automatic climate control, wireless charging and a plethora of USB ports are available in the i20. The only miss, I feel, are ventilated seats up front. They're not par for the segment, sure, but they would have been a nice touch.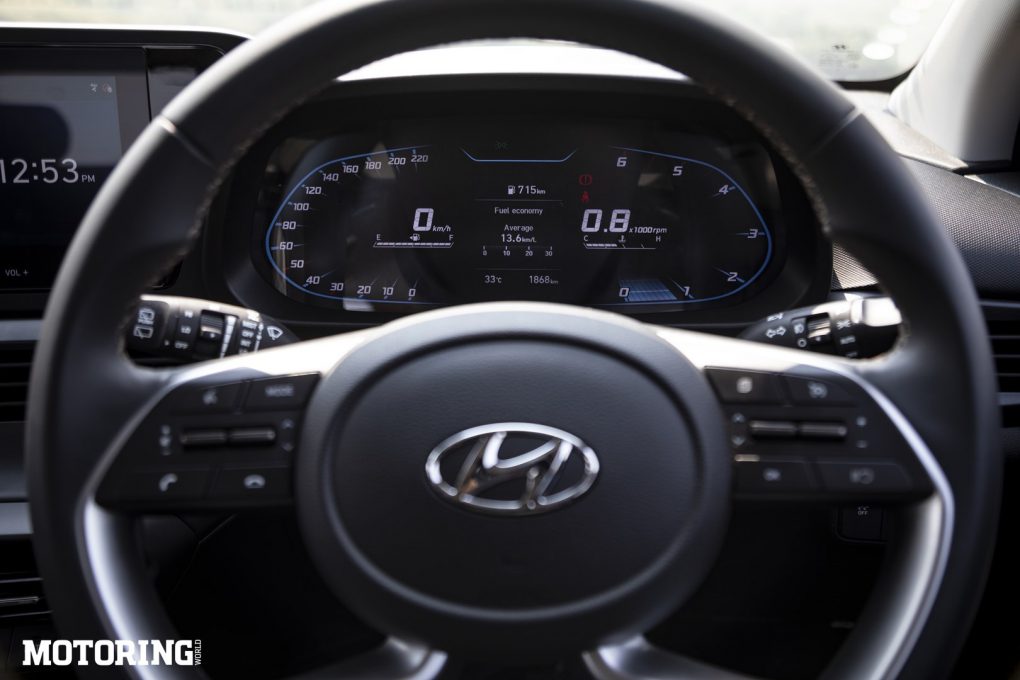 At the back, there's plenty of under thigh support and shoulder room as well. Three-wide is still a bit of a squeeze, but for two people, it's extremely comfortable. Especially with the fold-down center armrest.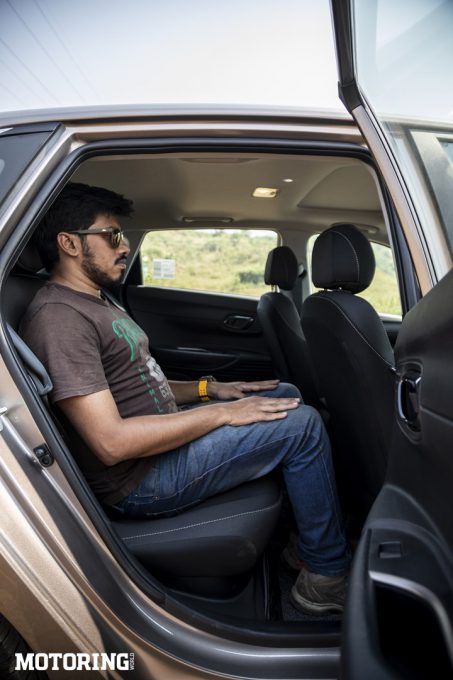 The new i20 is available with a choice of three engines. The base engine is a 1.2-litre petrol engine, available with both a 5-speed manual transmission and a CVT. There is also a 117 bhp, 1.0-litre turbo-petrol available with both the new clutch-less iMT and 7-speed DCT as well. Unfortunately, I didn't get any seat time with this one, but I hope to change that very soon.
The version I drove came with a 98 bhp, 1.5-litre diesel engine mated to a 6-speed manual transmission. Performance is more than adequate, with the low-down torque of the motor providing constant thrust. You don't have to downshift often either. Other than the slightly springy clutch action, I enjoyed my time with this powertrain. Oh, and did I mention fuel efficiency? I drove the car for the better part of a day, with about an hour of it stuck in bumper-to-bumper traffic, and the fuel gauge barely dropped.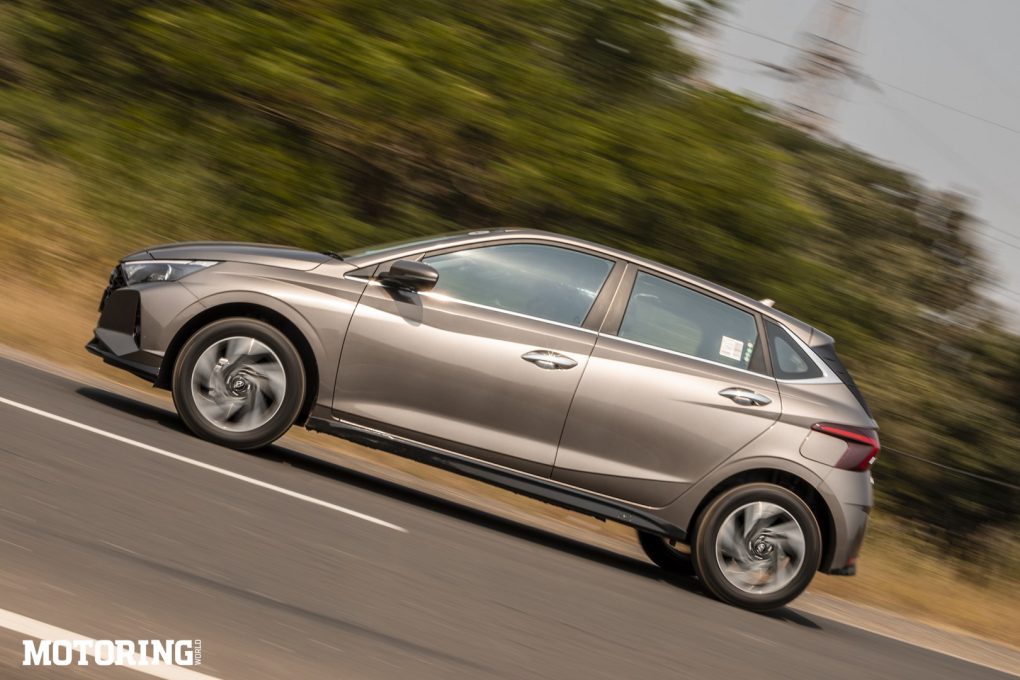 The i20 has always had a very compliant ride, and it's no different here, both low speed and high speed bumps are taken in stride and rarely is anything transmitted into the passenger compartment. This new generation model also employs more high strength steel and advanced high strength steel for some added structural rigidity. The result of this is not only a safer car, but one that handles better as well. The steering might be lacking in the feel and feedback department, but the front-end always stays planted and does what is asked of it.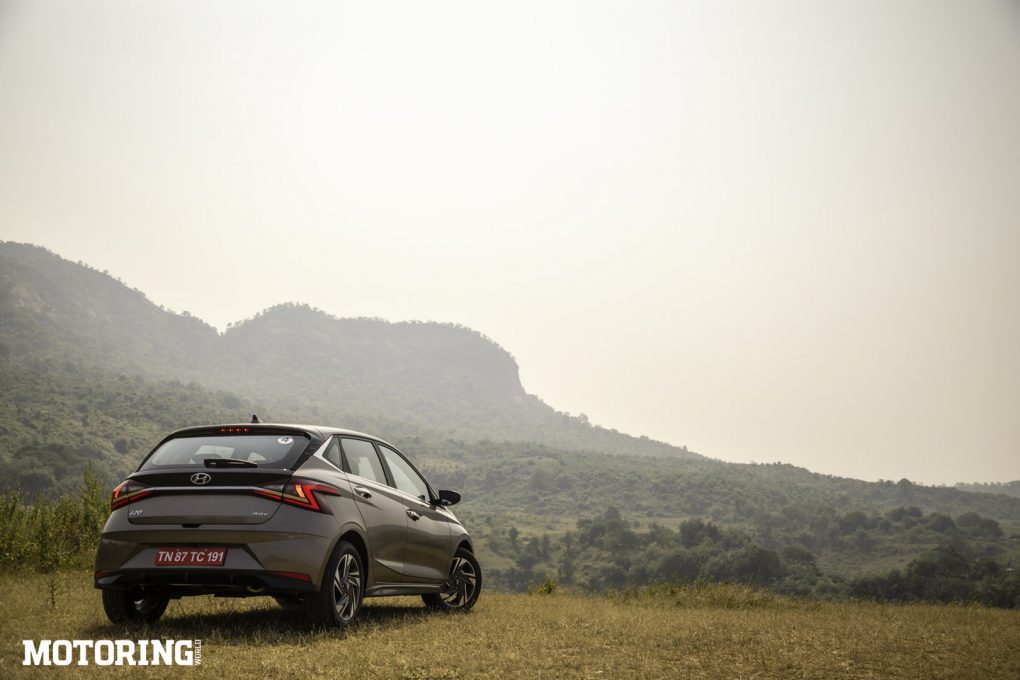 It's no secret that I love hatchbacks and I really liked the new Hyundai i20. It's got everything it needs to succeed against the barrage of compact SUVs encroaching on its segment. What's more, I have a sneaking suspicion that the 1.0-litre turbo-petrol engine turns the new Hyundai i20 into a proper hot hatch and I can't wait to get my hands on it!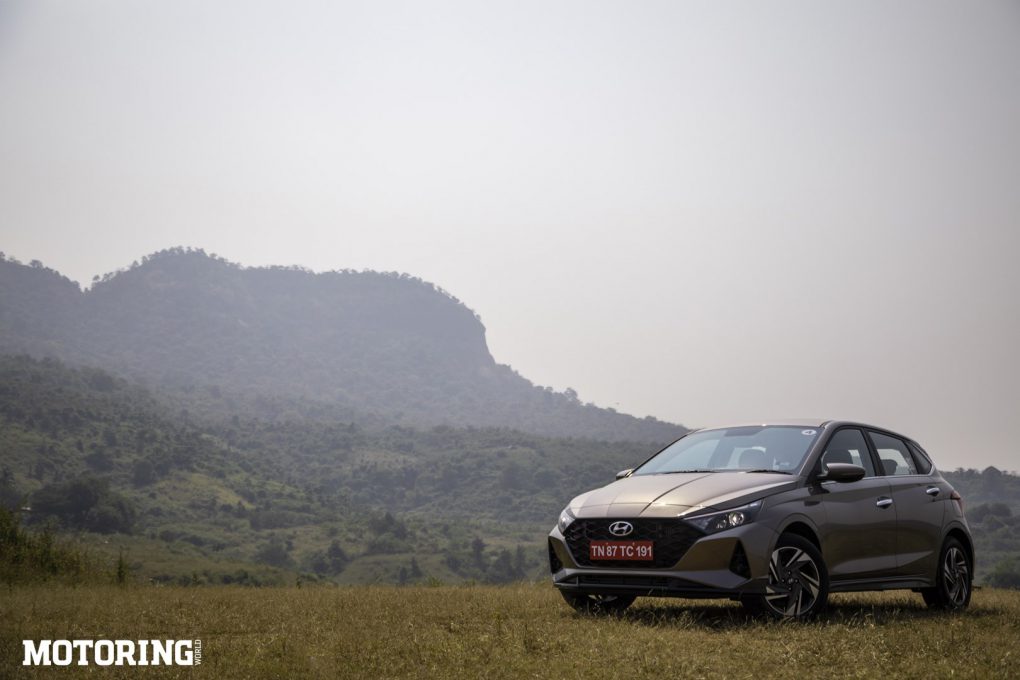 AUTODATA
Hyundai i20
POWERTRAIN
Displacement: 1493cc, I-4, turbo-diesel
Max power: 98 bhp@4000 rpm
Max torque: 24.5 kgm@1500-2750 rpm
Transmission: 6-speed, manual
TYRES
F/R: 195/55 R16
DIMENSIONS
L/W/H (mm): 3995/1775/1505
Wheelbase: 2580 mm
Ground clearance: 170 mm
Fuel capacity: 37 litres
PRICE: Rs 6.79 to 11.32 lakh (ex-showroom, India)