This one was a while coming, but I'm glad it finally did. A fair few issues back, I'd exclaimed at the ludicrous RS7 Performance. The RS7 was already plenty quick, and when I say 'plenty', I mean over-the-top, how-is-anyone-supposed-to-use-thisdaily quick. And then Audi slapped a Performance badge on it (in a manner of speaking. There's no actual badge) and cranked up the output by some 30 bhp. Bonkers.
This one? The same. Now, I love the RS6. There's so much character and substance to it. It's delightfully fast, can more than easily do the run to the shops, it's comfortable, and the best part is that it's an estate that bangs out around 550 bhp. The car you see on these pages is for the people who want all of that sans the 'around 550 bhp'. The RS6 Performance is for the lot who'd much rather say their car has 'nearly 600 bhp'. Has a much better ring to it than 550, doesn't it?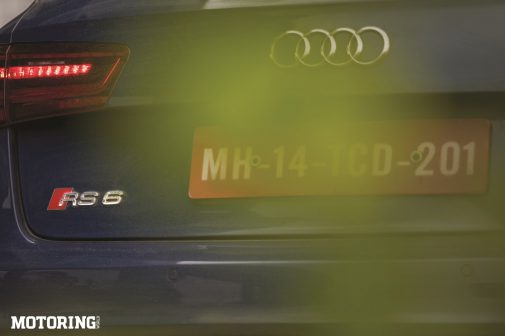 Now, while it's doubtful that that's what Audi was going for, I'm glad it did it, because my goodness, this RS6 is an absolute riot. It makes 597 bhp, has the brilliant quattro system, and when you're in Dynamic, it pops and bangs on downshifts. Can't be a better station wagon in production, right? There just can't.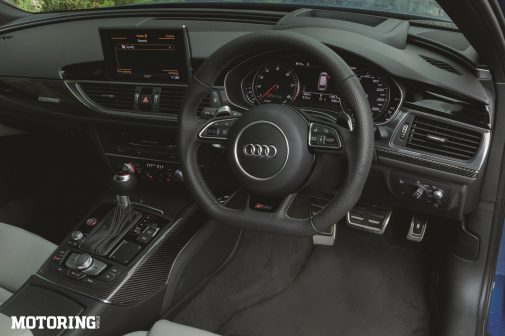 Okay, fine, those with an annoyingly keen eye might spot the fact that this is the older, fourth-gen RS6, whereas the fifth-gen A6 has debuted all over (except for India). And it is true that the interiors feels a tad dated, not to mention the exterior isn't as nice to look at since you know of the existence of a sharper, meaner look for the same car, and that should matter to you. I understand.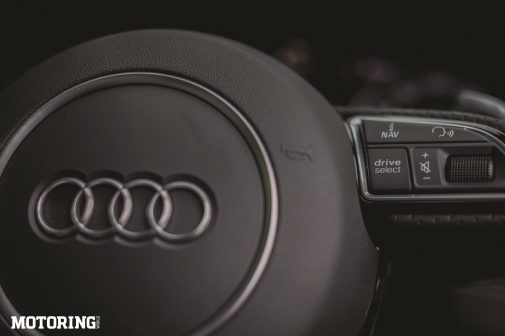 What could make up for it, possibly, is the fact that those gorgeous 21s come standard on the Performance instead of an option on the regular RS6. Other than that, though, there's not much else that's different. Having said that and thought that before I got in, I wondered what I was on about once I got a move on. In Comfort, it's all nice and docile, and the ride's wonderfully nice despite the ridiculous 30-profile sidewalls, but the touch of a button and into Dynamic is all it takes to transform this machine. It's loud, terrifically fast, it pops and bangs (very important for an estate, you see), and just makes you smile. You really can't put a price on that.
Just watching that rev counter dance (however briefly) and listening to the accompanying bark from behind you is good enough to brighten up even the most mundane Mondays. If you're interested, the regular RS6 does the 0-100 kph sprint in 3.9 seconds. With the additional juice, the Performance brings that down to 3.7 seconds. Imperceptible for us, but what it does is quick. It does it very well, indeed.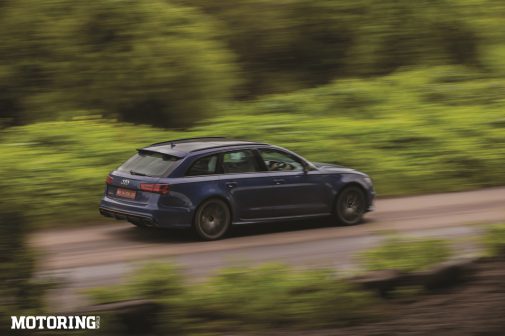 And when you're not in the mood to kill polar bears or make oil companies richer, the RS6 Performance's 4.0-litre twin-turbo V8 also features the cylinder deactivation tech. What it does is essentially shut down a bank of cylinders while coasting. I didn't get to test this (because I didn't see why I'd need to), but I'm willing to take Audi's word that it works. The one thing I do need to voice, though, is the steering. I wished it would be more chatty and more lively, because when you're on the wrong side of 100 kph, well, you'd want your steering to be more chatty and more lively. Other than that, though, solid, solid car. Loved every minute in it. I don't believe you'll think that once you hear the price tag, or the Rs 30 lakh premium over the regular RS6, but think of it this way: you're already on the wrong side of a crore; what's a little more? Flip-side? Exclusivity. More than that, though, you get to say the words, 'Yep. Nearly 600 bhp' to every possible person you meet. Worth it.
AUTODATA
Audi RS6 Avant Performance
POWERTRAIN
Displacement: 3998cc, V8, twin-turbo petrol
Max power: 597 bhp@5700-6600 rpm
Max torque: 71.3 kgm@1750-6000 rpm
Transmission: 8-speed, auto
TYRES
F/R: 285/30 ZR21
DIMENSIONS
L/W/H (mm): 4979/2086/1461
Wheelbase: 2915 mm
Ground clearance: 120 mm
Kerb weight: 2580 kg
Fuel capacity: 75 litres
PRICE: Rs 1.65 crore (ex-showroom, India)
[This story was originally published in our September 2018 issue]