Toyota Gazoo Racing unveiled the GR Starlet rally car at the Cape Overberg Rally. The Starlet is basically the Maruti Baleno-based, India-made Glanza sold by Toyota in the South African market. The Toyota Gazoo Racing South Africa crew competed in Class NRC1, as they took on the opening two rounds of the championship.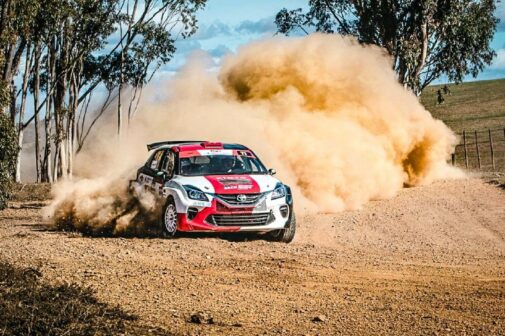 The car features a 2-litre turbo-charged petrol engine, which drives all four wheels via a sequential gearbox. A Motec engine control unit manages all the electronics. It also gets Reiger dampers and Alcon brakes to take care of the suspension and stopping power. The rally car conforms to all safety standards specified by the FIA.
The rally Starlet is piloted by former multiple South African National Rally champions, Guy Botterill and co-driver Simon Vacy-Lyle. The car was fully built and developed by the Durban-based team, which is a first for them. There was very limited time available for testing before the opening rally. Botterill and Vacy-Lyle had a cautious start but soon picked up the pace.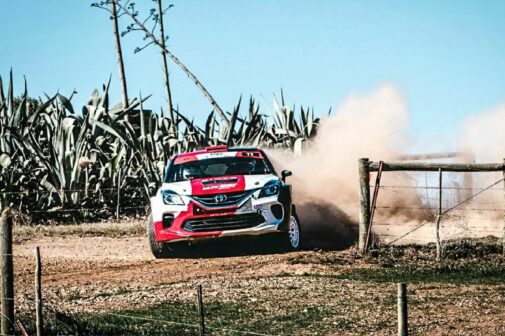 The current-gen Starlet in South Africa is in its second generation, not unlike the Glanza in India. It comes with a 1.5-litre petrol engine paired to either a 5-speed manual or a 4-speed automatic transmission. The model is built and supplied to Toyota for domestic and also international markets by Maruti.
Glenn Crompton, Vice-President for Marketing Communications at Toyota South Africa Motors says 'The Starlet is a key model for us, and taking it rallying gives us the opportunity to market it to the dedicated rally enthusiasts of Southern Africa'.