It's not often that we hear of a brand new sportscar company, in this day and age, so when we do get wind of one, our antennae are abuzz. Wells Motor Cars, a company based in Warwickshire, England, has announced that the Vertige – its first car – is officially on sale. It was unveiled, fittingly, at the Goodwood Festival of Speed that is currently on in England.
Company founder Robin Wells went with the tried and tested 'If you want something done, do it yourself' formula with the Vertige. Back in 2014, he wanted to buy a sportscar, but nothing available at the time caught his fancy, so he decided to build his dream car himself, along with an engineer friend. Their efforts have resulted in the car you see here.
The Vertige is refreshingly old-school in a number of ways. It looks like something that Lotus and TVR may have built had they decided to get together, and we mean this in the best possible way, because it's lithe, muscular and purposeful. It's based on a steel monocoque chassis with tubular sub-frames, and it has a steel roll-cage, for extra rigidity. It's very compact, too – 3,944 mm long, 1,752 mm wide and 1,142 mm high – and weighs a mere 850 kg.
The engine is from Ford – a mid-mounted, naturally aspirated 2-litre, 4-cylinder petrol unit producing 208 bhp and 21.4 kgm of torque in standard form. Thrillingly, customers can ask for more power, because why not? As is proper, power goes to the rear wheels via a good old six-speed manual gearbox, and the claimed 0-100 kph timing is 4.8 seconds, with a top speed 'in excess of 225 kph'.
The suspension has aluminium double-wishbones and coil-overs front and back, and the 17-inch alloy wheels wear 205/45 Pirelli Pilot Sport 4 rubber. The brakes are unassisted, with 280 mm ventilated discs all round, and four-pot aluminium brake callipers. Wells says it benchmarked cars like the Mini Cooper, the Caterham Seven and (drumroll) the Porsche Cayman for the handling department, so if it's pulled that off, the Vertige should be an absolute riot to drive.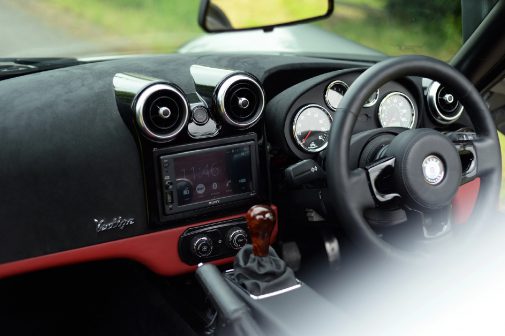 The cabin is a 2-seater, and we're very pleased to see an analogue feel to it, other than the 7-inch infotainment screen. The instruments are actual, real-life dials – none of that digital business – there's alcantara on the dash, the 3-spoke steering wheel is leather clad and there's wood on the gearknob. You do get satnav, Bluetooth, Apple CarPlay/Android Auto, USB slots and (optional) A/C.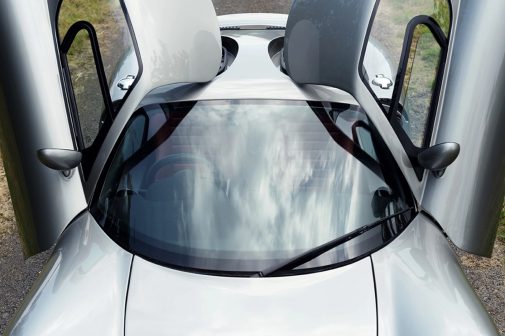 The first seven Vertiges will be made by spring 2022 and have already been sold out. Series production will take place at the Warwickshire factory, with a maximum of 25 units being made every year. Prices start at £40,000 (approximately Rs 42 lakh), which sounds like an absolute bargain for a bespoke sportscar. We can only hope that we'll get to drive one some day.