Wondering if this crazy looking machine is from the Mad Max movies? Wrong! This is the Audi RS Q e-tron that will enter the Dakar Rally 2022! It has a total output of 671 bhp which is produced by two electric motors (one for each axle) that draw power from a 50-kWh battery pack. But the final power output will depend on the organisers, Audi says.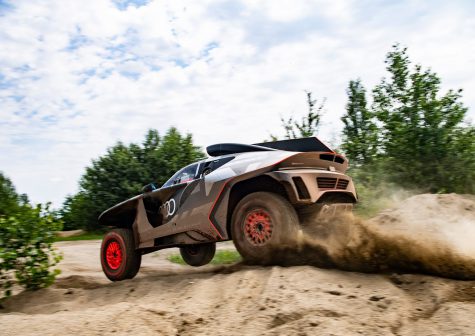 The battery is backed up by a 2.0-litre turbo petrol engine borrowed from the Audi DTM cars. It was only last November that Audi said that it will be entering Dakar, Le Mans and pull the plug from Formula E. Also, there will be not just one, but three RS Q e-trons entering the Dakar Rally. And taking the wheel will be two desert rally legends, Carlos Sainz (senior) and Stéphane Peterhansel. Oh, and DTM/WRX champion, Mattias Ekström will take the third RS Q e-tron. Wouldn't you agree that's a recipe for success, then?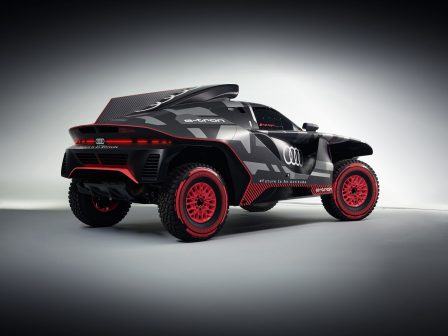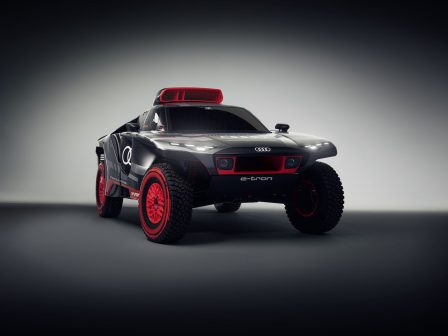 The development of the RS Q e-tron happened during the last year or so. Of course, motorsport does have some effect on the development of road cars as well. Naturally, Audi's future production of road cars will benefit from this Dakar project's development. Now EVs don't seem all that boring, do they?