Skoda has set the stage for a highly anticipated event: the global debut of the next-generation Superb on November 2, 2023. The Superb, Skoda's flagship sedan, stands as one of the brand's most popular models, and the upcoming generation promises significant enhancements. The new Superb is poised to bring a more modern design, an opulent interior, and an efficient powertrain to the table.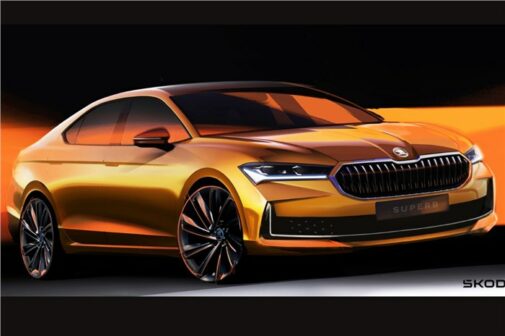 Skoda has unveiled a few teaser sketches of the forthcoming Superb. These sketches reveal a more aerodynamic and sporty design compared to the current model. At the front, the car will boast a redesigned grille with integrated headlights, while the sculpted bonnet adds an extra touch of refinement. Moving to the sides, the car's profile will feature a muscular appearance, with flared wheel arches and pronounced body lines. The rear of the Superb will sport fresh taillights and a more aggressive bumper.
Inside, the new Superb is expected to deliver a modern and luxurious experience. The vehicl e is likely to showcase a revamped dashboard design, complete with a digital instrument cluster and a generously sized touchscreen infotainment system. The seats are expected to be adorned with high-quality materials, and the cabin is set to introduce several new features, including a panoramic sunroof and a head-up display.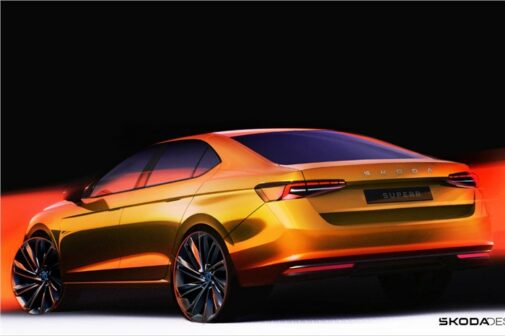 Efficiency is another key focus for the new Superb. It is expected to be powered by a range of electrified powertrains, including mild hybrids, plug-in hybrids, and fully electric models.
The global debut of the next-generation Skoda Superb on November 2 is a momentous occasion eagerly awaited by automotive enthusiasts. As one of Skoda's most beloved models, the new Superb is anticipated to mark a substantial improvement over the current iteration. With its contemporary design, luxurious interior, and efficient powertrain options, the next Superb is poised to capture the hearts of consumers worldwide.