Ever wondered what a fusion between a car and a motorbike would look like? This is the R RYZR designed by SAIC Design Advanced London for SAIC's EV-only 'R' brand. It is an electric vehicle that you can wear. Yes, you read that correctly. It comes with a unique jacket that must be fastened into tabs on the seat in order for it to start and drive. That's one crazy, erm, machine!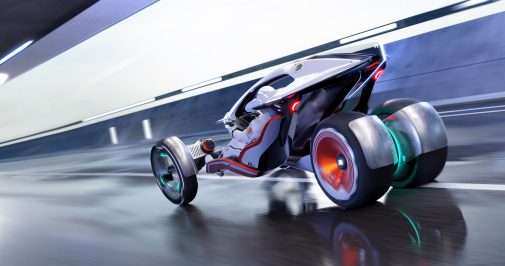 From what the press release says, this thing should be plenty fun to ride, erm, drive. But, the open-wheeled car styling will remind you of the X-Bow. Sure, it does seem like that it's inspired by a Formula One car, too. For instance, the front wheels and steering. Now, SAIC Design mentions that it's an EV, but there's no information on the battery that's used or how much power that it generates. This sporty little thing could be the new way of driving around the city in the future.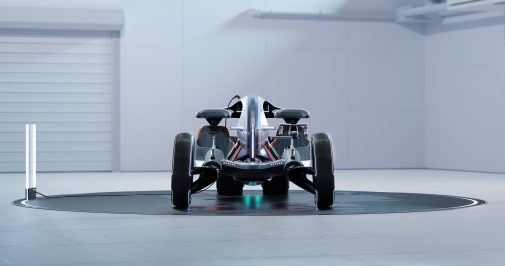 SAIC Design's Advanced Design Director, Carl Gotham further adds, 'R RYZR is an exciting and visceral vision of the future of urban travel, by exploring the unconventional, it unlocks new modes of transports for the future, new experiences and new emotions.'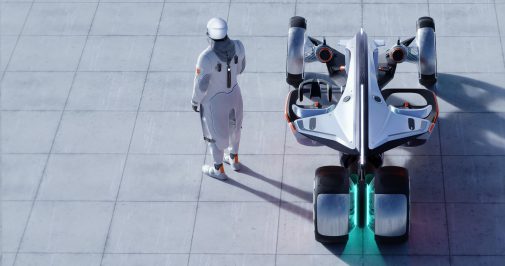 The idea behind the RYZR concept car was to achieve the maximum simplicity of use — motorcycle agility combined with car-like steadiness. Moreover, the RYZR clothing concept also eliminates the need for an app or a key instead it recognises the owner's jacket. This is somewhat similar to features in modern cars and electric scooters. Also, for a city like ours, it sure would be fun to have vehicles based around this concept. And fun, too.