Joakim Rydholm is taking an exam exactly like any other student in a classroom, piloting a Polestar 2 through Jokkmokk's snow and ice. North of the Arctic Circle, he's evaluating Polestar 2's different capabilities. Who is Joakim Rydholm you ask Rydholm's responsibilities as a chassis engineer and test driver include observing how the all-electric fastback performs in harsh situations. His is the face that can be seen in numerous Polestar prototypes all around the world, from English rural lanes to Spain's sun-baked tarmac, nearly always wearing a grin that is the polar (get it?) opposite of the frowns generally associated with test taking.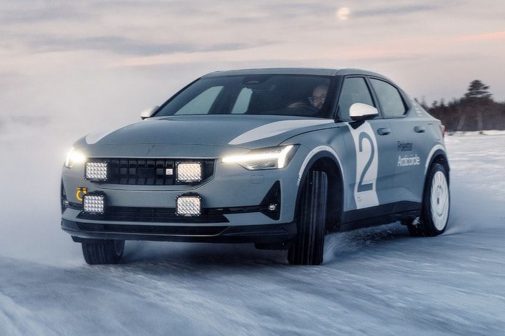 These tests range from determining how the car steers after a night spent at -30 degrees Celsius to determining the balance between the front and rear axles while driving on ice, and everything in between. Nothing escapes Rydholm and his team's notice, even down to the molecular level. 'Because oil has a higher density at lower temperatures,' Rydholm continues, 'the hlins dampers must be checked to ensure that they perform properly and without noise.'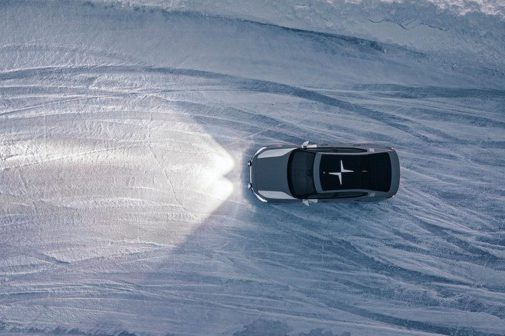 Jokkmokk, in northern Sweden's Norrbotten county, is the appropriate location for these testing due to its inland location. It's also not Rydholm's first time, since his winter runs with Polestar date back to the days when the Polestar 1 prototype was put to the test in the Arctic.
Of course, Rydholm came up with a solution to make an already exciting task even more exciting: a 'winter rally' version of Polestar 2. One with a 30 mm higher ride height, 30 per cent lower spring rate, four additional lights for polar darkness, a carbon fibre 'snow shovel' (not joking) in the trunk, 4 mm studs on the tyres, and a steering wheel paddle-assisted launch control system. This one-of-a-kind Polestar 2 is unmistakably Polestar, dressed in a matte grey and white livery with Swedish gold trimmed Recaro seats. Sweet.