Pagani has revealed its latest supercar, the new Utopia, overseen by the Italian marque's founder, Horacio Pagani. Featuring the same twin-turbocharged V12 as the Huayra, this one is more powerful. It gets a manual gearbox only, withholding the option of an automatic transmission.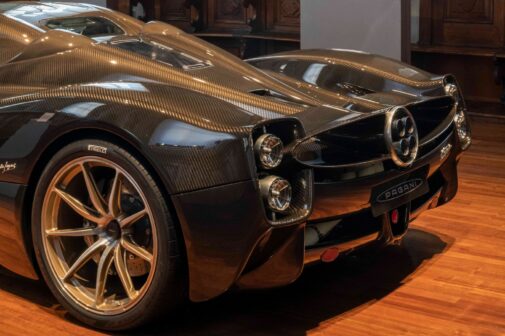 On the outside, it gets typical Pagani design cues such as the covered headlights, recessed bonnet, circular rear lights and the trademark quad-exhaust arrangement. While the overall look of the Utopia is certainly less aggressive than previous Paganis, it is much more aerodynamically inclined. It does away with braking flaps as seen on the Huayra, instead, the air is channelled through the lower grille over the windscreen for stability. The rear wing also features active aero flaps which tilt depending on how much downforce is required.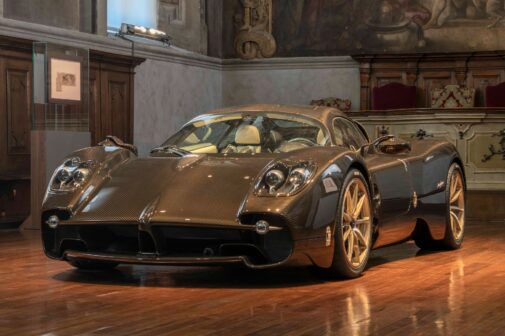 The Pagani Utopia features a monocoque body made from a mix of carbon and titanium, termed by Pagani as carbotanium. It is powered by a twin-turbo 6.0-litre V12, sourced from Mercedes-AMG, which produces 852 bhp and 112 kgm of peak torque. The Utopia currently gets 85 bhp more than the most powerful version of the Huayra. The power from the engine is sent to the rear wheels through an Xtrac seven-speed automated manual transmission or pure manual with an 'electro-mechanical differential'.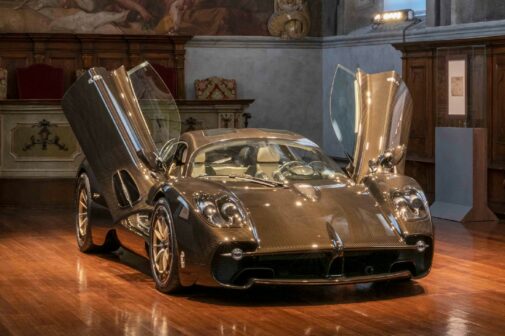 The suspension is made from a forged alloy, with double wishbones and semi-active shock absorbers. Braking is handled by 410-mm discs with six-piston Brembo callipers at the front with four-piston callipers at the rear. These are paired with aerodynamically enhanced 21-inch front and 22-inch rear wheels. The car weighs just 1,280 kg, just about 100 kg lighter than the recently revealed Koenigsegg CC850. The Utopia will have a slightly bigger production run than its Swedish rival, however, with 99 units planned to the Koenigsegg's 70.