MG Motor India is all set to launch the MG Astor SUV, and a price announcement will happen in September of this year. What it has announced today is that in keeping with its tech-oriented strategy, the Astor will come packed to the rafters with AI technology and Autonomous Level 2 driving aids, both of which will be firsts for this segment.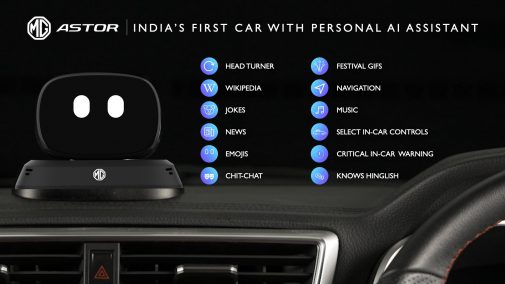 For starters, the Astor will be the very first MG to receive an AI-powered robot assistant, mounted on its dashboard. This little creature has been developed by Star Design, an American firm, and will apparently be capable of human-level emotions and voices. It will, via Wikipedia, be capable of reeling off information on a whole host of subjects, and will turn to you when it's interacting with you. MG says this robot will serve as the base for its CAAP (Car-as-a-platform) services, which will include Blockchain, Machine Learning and Artificial Intelligence technologies. A Jio e-SIM will offer access to numerous apps, subscriptions and services.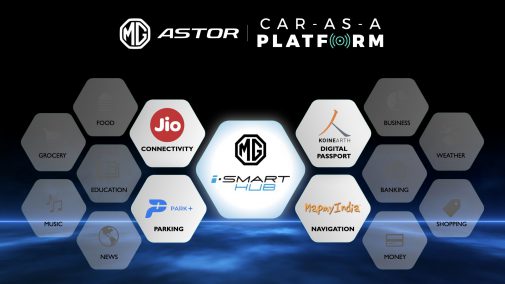 The Level 2 ADAS features, controlled by radar and cameras, will include adaptive cruise control, automatic emergency braking, lane keeping assist, lane departure warning, forward collision warning, intelligent headlamp control, rear drive assist, speed assist and others. Currently, no vehicle in this segment — the Astor will gun for the Creta, Seltos, Duster, Kicks etc — offers these features, and the newly-dropped Mahindra XUV700 has them, sitting one segment higher.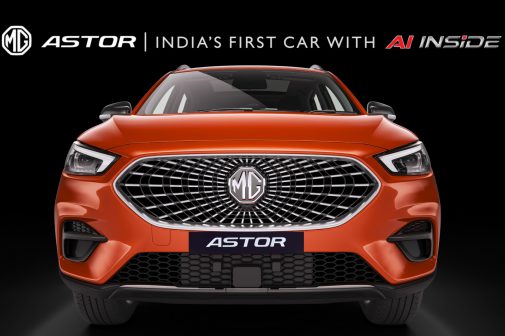 The Astor is a facelifted ZS, and will come with a rather sparkly steel grille, with a radial pattern. Three interior colour schemes will be offered as well. Engine options will be a 1.5-litre naturally aspirated petrol, with 120 bhp and 15.3 kgm, and a 1.3-litre turbo-petrol with 163 bhp and 23.4 kgm. Manual and automatic gearboxes will be available. MG will be keen to set a cat among the pigeons, so pricing in the region of Rs 11-16 lakh, ex-showroom, can be expected.