Back in June, Mercedes-Benz India gave us a rundown of its 'Retail of the Future' model. Its sole purpose in implementing this plan was to bring transparency between the company and the customer, not to forget its franchise partners as well. The whole process of purchasing cars will change as the stock will now be owned by the firm. As far as the dealerships are concerned, they will take care of the delivery and servicing.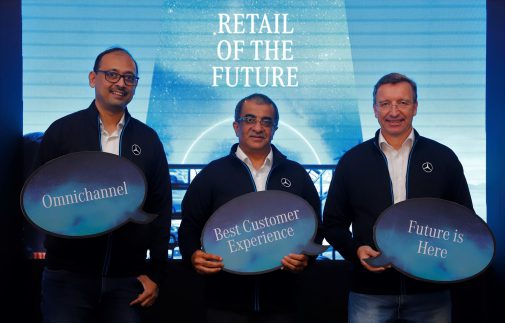 With this, Mercedes-Benz India says that it will offer better prices to the customers. And, at the same time, it will also help the dealerships (now also known as franchise partners) reduce inventory costs. For customers, the buying process will only improve as they will have access to the 'National Stock'. Also, the invoice will be raised by the firm now and not by the dealerships. Well, it does mean that price negotiations between the dealership and customer will not be possible. The dealership thus can now allocate more funds to expand. Speaking of delivering cars, Mercedes-Benz will offer customers the benefit of zero incidental charges for deliveries within a radius of 100 km.
Moreover, as part of the ROTF model, Mercedes-Benz India has launched a Digital Commercial Platform as well. This helps potential customers to book a car of their choice, colour and variant from the available stock and also know its pricing. Truly, it sure looks like Mercedes-Benz India has a firm grip in the Indian market.