Remember how we drooled over the Porsche 959 Safari or even the Singer ACS? Well, if you're bonkers like us and love the idea of a 911 capable of dune-bashing then you'd probably like the Gemballa Marsien, too. This car is the brainchild of a 27-year-old young man, Marc Philipp, who is the son of a famous German tuner, Uwe Gemballa. When he couldn't get the legal rights to his father's company title, he then went on to set up his own start-up to build this 959 Safari-inspired Marsien. Interestingly, his father was known for modifying Porsches. Like father, like son.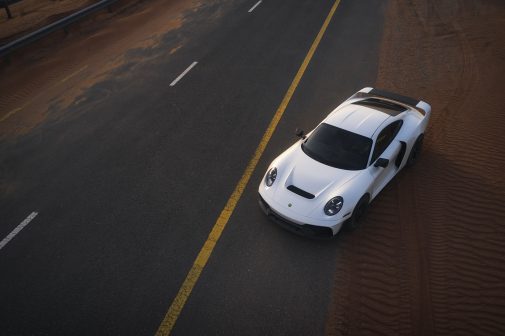 For the Marsien, the donor car was obviously the 992 911 Turbo S and most of its parts were scrapped. The bodywork is completely new and it's made from carbon fibre. Also, the McPherson strut layout has been replaced with double wishbones, featuring new dampers from KW. Furthermore, it is fitted with a hydraulic lift system that's capable of raising the belly off the floor by 250 mm. Psst, even the Land Rover Defender does not get this high ground clearance. However, there's more to it. The whole underbody of the car is protected by using an aluminium skid plate. In addition to Porsche's standard drive settings, there are a few off-road modes like mud, gravel, sand and snow. Want to go properly off-road? You can even have it specced in off-road tyres.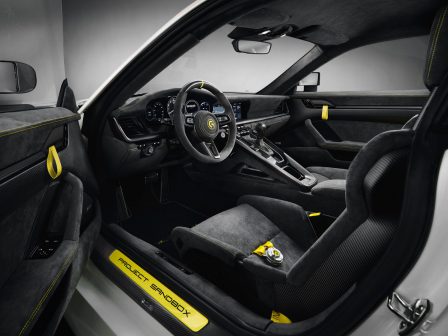 Mind you, underneath all that the Marsien is still powered by the same 3.7-litre flat-six engine. Of course, it's got a new pair of variable turbine turbochargers that gets the Marsien to pump out an enormous 739 bhp and 94.84 kgm of torque. Well, that power is limited to its base version. But, the range-topping version produces 818 bhp! Accelerating from 0-100-kph comes in 2.6 seconds, and has a 320-kph top speed. This fire breathing engine should sound even better as it breathes through a fresh titanium exhaust system from Akrapovic. It drives all four wheels via a beefed-up twin-clutch gearbox and has extended driveshafts with reinforced joints. All of that is borrowed from the Cayenne. Moving inside, you'll find the interiors laced in sued and carbon. The yellow fabric on the doors you see is something that you'd see on a classic Porsche. Now, only 40 of these will be built. Each costing in excess of €495,000 (Rs 4.35 crore). Isn't this the ideal supercar one would want to have? Just imagine having so much fun driving this thing on roads full of craters and potholes!