Mahindra & Mahindra Ltd., renowned for its compact and mid-sized SUVs in the Indian market, has paved the way for a new era with its Global Pik Up concept.
Recently showcased at the prestigious Futurescape event in Cape Town, this concept signals Mahindra's strategic move to penetrate new international markets while bolstering its standing in existing ones.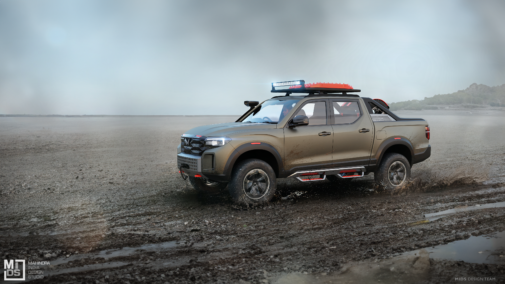 Crafted on the resilient and adaptable New Gen Ladder Frame platform, the Global Pik Up (Project Code Z121) is poised to redefine the pickup landscape. Engineered to excel in performance, safety, utility, and rugged capability, it emerges as a versatile and capable workhorse.
Authentic Design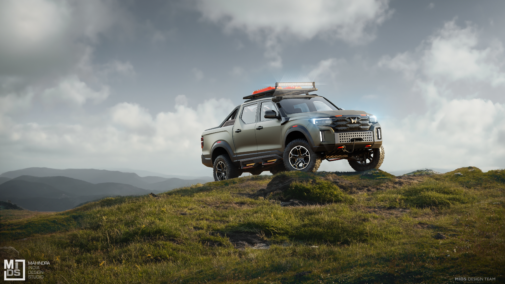 The pickup's design, a creation of Mahindra India Design Studio (MIDS) headed by Mr. Pratap Bose, mirrors Mahindra's vision of an authentic lifestyle pickup. A result of meticulous research, the Global Pik Up resonates with diverse customer preferences, embracing versatility, resilience, and style. It serves as an ideal choice for both professional and recreational applications, presenting a combination of strength and elegance.
Safety Reinvented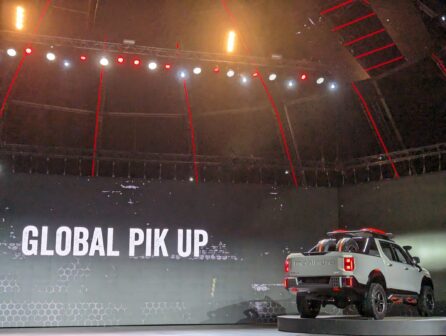 This vehicle will be equipped with Level-2 ADAS, Trailer Sway Mitigation, All-Around Airbag Protection, Drowsy Driver Detection, and 5G Connectivity, the Global Pik Up underscores its commitment to safety. Beyond safety, the vehicle offers an immersive audio experience, semi-automatic parking, drive modes, and a sunroof, ensuring that each drive is enriched with technology-driven convenience.
Techno-packed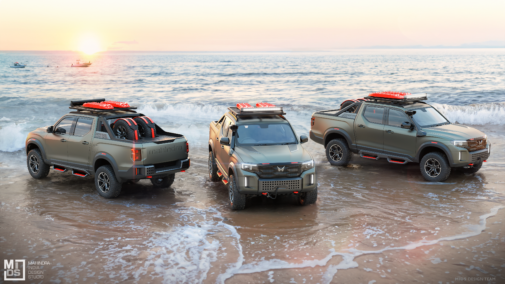 From daily commutes to adventurous escapades, the Global Pik Up is engineered to cater to a spectrum of lifestyles. Its versatile cargo bed and impressive towing capacity make it an ideal companion for various tasks.
Inside, advanced infotainment systems and immersive audio ensure an enjoyable journey. The intelligent 4Xplore four-wheel-drive system enhances its capabilities, adapting seamlessly to diverse environments.
Global Aspirations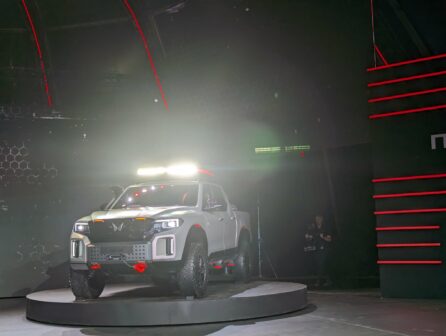 The Global Pik Up serves as a testament to Mahindra's global strategy, marking its entry into fresh markets while deepening its roots in existing ones. By democratizing the lifestyle pickup experience, Mahindra seeks to establish itself as a pioneering force in the automotive world.
The rollout plan includes launching in South Africa, ANZ, Africa MENA & SCA markets, followed by a phased introduction in ASEAN markets.
In the words of Veejay Nakra, President – Automotive Sector, Mahindra & Mahindra Ltd., "The new Global Pik Up marks a significant step in Mahindra's Go-Global Strategy. This robust and Tough vehicle, engineered with cutting-edge Technology, is not only Versatile and Capable but also meets high standards of Safety. Our move with the Global Pik Up is poised to not only reinforce our presence in existing markets but also pave the way to new frontiers. It stands as an embodiment of what we aim to offer, an invitation to Live Unlimited, Explore Boundlessly, and Embrace Freedom."
Innovation and versatility, are 2 key elements about the Global Pik Up concept, offering a glimpse into Mahindra's commitment to driving the future of pickups & SUVs.
This concept can pave the way for a modern and Indian way of lifestyle pickups.