It was back in October, Land Rover had launched the Defender in India. After a really long wait, Land Rover has finally started the sale of the Defender 90. Priced at Rs 76.57 lakh, ex-showroom, it is nearly Rs 10 lakh less than the bigger Defender 110.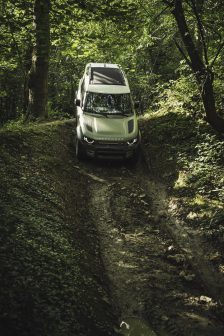 Now, the Defender is available in so many options that you'd be left confused that which one to really opt for. As for the Defender 90, it is available in models including Defender, X-Dynamic and Defender X. You can further choose from S, SE and HSE specification packs on the Defender and X-Dynamic models. You can even go a notch beyond that and personalise it with accessory packs like the Explorer, Adventurer, Country and Urban Packs. Yep, go wild with your imagination or keep it basic.
The Defender 90 in comparison to the 110 is lighter by 100 kg and has a shorter wheelbase. But, we're sure the Defender 90 is still as rugged as the bigger Defender. The Defender 90 has three powertrain options: a 296-bhp 2.0-litre four-cylinder petrol, a 394-bhp 3.0-litre petrol and a 296-bhp 3.0-litre diesel.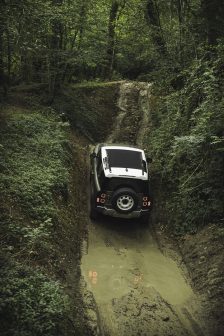 You might think that the Defender 90 is a lesser car than the Defender 110, but did you know that the majority of the features on the 90 are still the same as the 110's. You can still opt for the front row jump seat to increase it to a 5+1 seater. Plus, it gets the latest Pivi infotainment system with a 10-inch touchscreen display and a 12.3-inch Interactive Driver Display. Let us know what would you pick: the Defender 90 or the Defender 110?