We know Lamborghini has a new car lined up for launch in India, because, well, they told us they do; they just didn't say which one. We'll just go right ahead and speculate, then, and wager that it's the Huracan Super Trofeo Omologata, a track-ready weapon for road-legal use.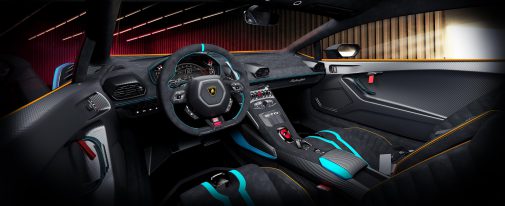 The Huracan STO was launched globally late last year, and is a version of the Huracan GT3 EVO as well as the Huracan Super Trofeo EVO, both of which are race-spec cars. They're not kidding about the racing inspiration, either – the STO looks like it was born to take pole position. Externally, it gets massive ducts, inlets and scoops all over, with a fin on the rear for better aerodynamic performance; the rear wing has twin foils that can be positioned at different angles. Huge amounts of carbon fibre in its construction and light 20-inch mag wheels mean the STO's weight is kept to 1,339 kg.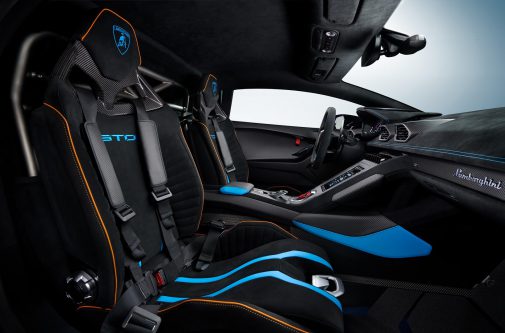 A 5-litre, naturally aspirated V10 bristles under the bodywork, putting out 631 bhp and 57.6 kgm. A 7-speed DCT sends power to the rear wheels, as is only proper, and when you light the fuse, the Huracan STO will rip to 100 kph in 3 seconds, and on to a top speed of 310 kph. The braking system is an F1-inspired one, allowing a dead stop from 100 kph in 30 metres, and from 200 kph in 110 metres. Three driving modes are on offer. The cabin has carbon seats, 4-point harnesses and, well, carbon fibre everywhere.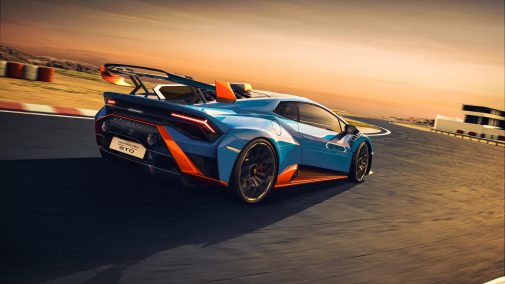 We can't tell for sure if this is the car that will be launched, of course, but if it is, you'll probably need to set aside around Rs 4 crore for it.