Hyundai's finally unveiled the Elantra N, and it's a screamer. With that properly aggressive design, the 276-bhp 2.0-litre turbo petrol paired with either a 6-speed manual or 8-speed wet DCT, launch control, electronic limited-slip differential and more — the Elantra N definitely has a lot going for it.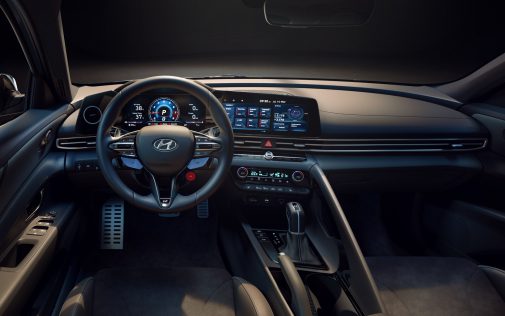 On the Elantra N, there is an N Grin Shift mode which enables the boost pressure to rise up. And it bumps the power from 276 bhp to 285 bhp. Thereby, producing a decently quick sprint time of 0-100-kph in 5.3 seconds. All that power's translated onto the front wheels via its electronic limited-slip differential. In Hyundai speak, it's even called the 'N Corner Carving Different'. Borrowing straight from Hyundai's WRC rally purse, the drive axle integrates the car's drive, wheel hub, reducing weight by 1.7 kg. Also, this benefits in improving the Elantra N's lateral grip, too.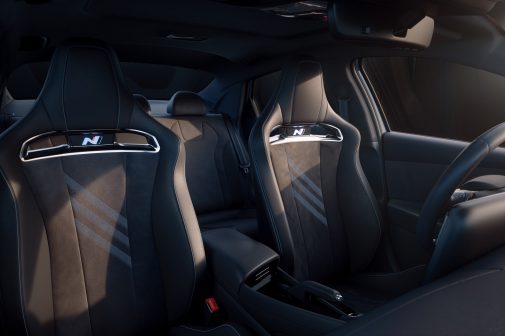 Now, all that power and if it's not practical for being a daily, then that would be a bummer. Its electronically adjustable suspension works simultaneously with the dual compound trailing arm for optimum ride and handling characteristics. Of course, giving you the best of NVH levels. Speaking of noise, the 'N Sound Equalier' will pump out exhaust notes into the cabin through its speakers. Also, you can adjust for whatever sound preference that you want to choose from. Whether it's a booming sound on idle or the cracks and pops on full chat as seen on other N models.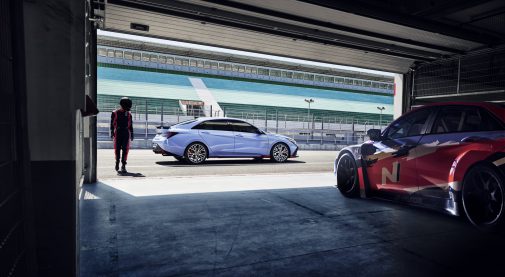 Inside, there are new seats with reinforced bolsters and a choice to opt for bucket seats that lower the seat height by 10 mm. Then, the torque and turbo pressures, oil and coolant temperatures can be seen on the infotainment system. In addition to this, the lap timer in it will make track days fun, too.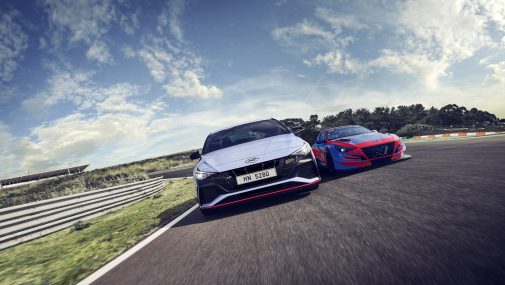 Visually, it's sharper than the standard Elantra. The revised front bumper, large air intakes, a new splitter, side skirts, a rear diffuser, a rear wing, and the fine wheels make it sportier than ever. Would you buy the Elantra N over the Octavia vRS, if it comes to India?