Ferrari has unleashed the Ferrari 296 Challenge, an exclusive track-only variant of the Ferrari 296 GTB, reaffirming the brand's rich motorsport heritage. This racing marvel is part of the prestigious Ferrari Challenge lineage, built with one goal in mind – to offer an electrifying performance and a driving experience like no other.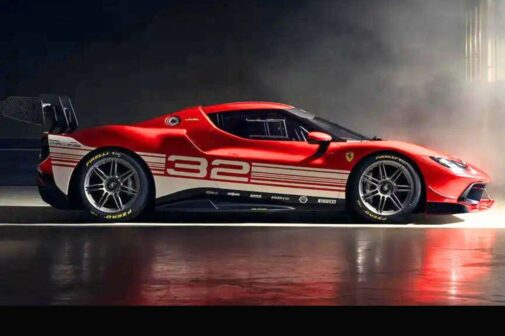 Under the hood, the 296 Challenge boasts a potent 3.0-litre twin-turbocharged V6 engine, churning out a remarkable 680 bhp and 75.48 kgm of torque. This powerhouse is efficiently managed by an eight-speed dual-clutch transmission, channelling its immense might to the rear wheels. To optimize performance, the 296 Challenge employs an array of weight-saving measures, including carbon fibre   body panels and a polycarbonate windshield, ensuring that every morsel of power is harnessed for unparalleled track prowess.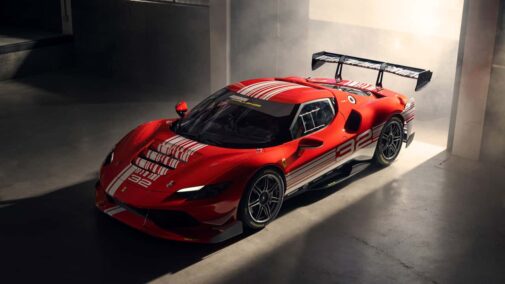 Aesthetically, the 296 Challenge is equipped with a suite of aerodynamic enhancements. These include a sizable rear wing, a front splitter, and side skirts, all working in harmony to generate substantial downforce and enhance high-speed stability. Further refining its track capabilities, the vehicle is equipped with adjustable suspension components, providing drivers the flexibility to fine-tune the car's handling according to their specific preferences.
View this post on Instagram
As we step inside the 296 Challenge, we encounter a stripped-down, race-focused interior. The car is adorned with a lightweight roll cage, a purpose-built racing seat, and a fire extinguisher system for utmost safety. It also features racing-specific controls, including a shift light and a lap timer, leaving no doubt that this car means business.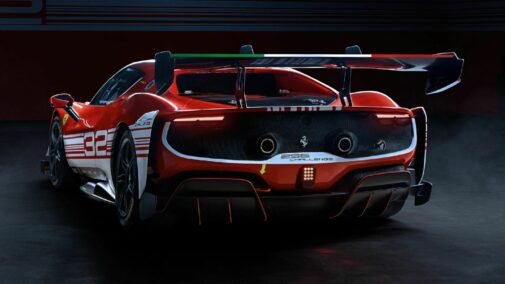 In essence, the Ferrari 296 Challenge is an embodiment of track prowess, designed to provide an electrifying and unique driving experience. For those who crave the thrill of Ferrari racing, this track-only monster is the perfect choice.