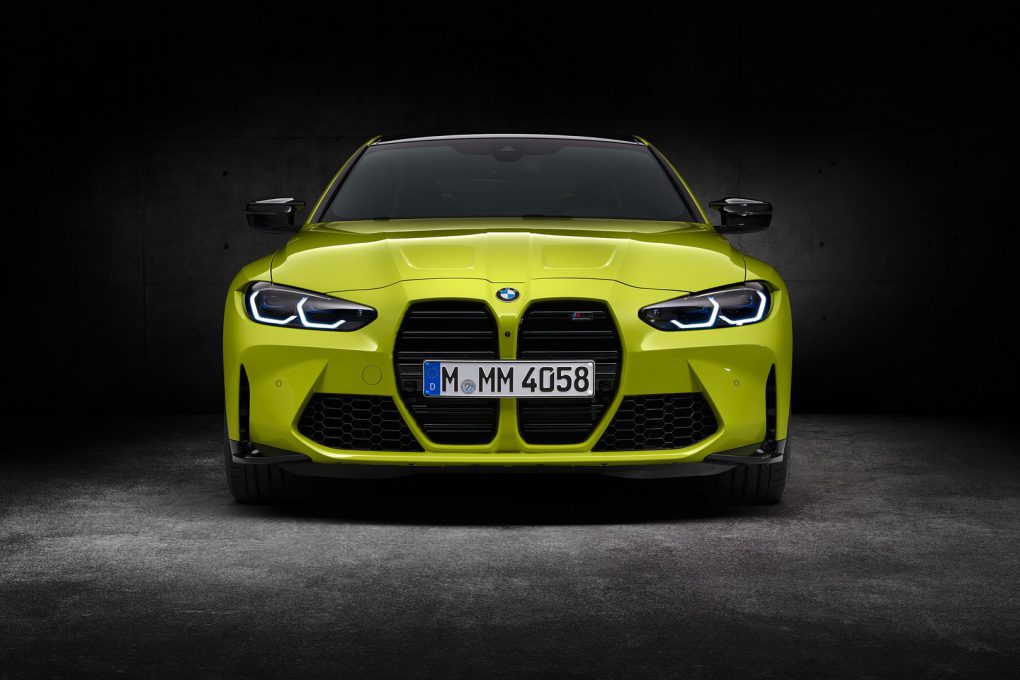 Don't say we didn't warn you, these are the new BMW M3 and M4. Apart from their new nose, which BMW claims improves cooling performance on the cars, the M3 and M4 Coupe also get a wide-body stance over their non-M versions. The M3 is a bit more aggressively styled while the M4 Coupe has smoother lines which might remind you of the M8 Coupe. We're sure this design will grow on us, but it'll take a while, that's for sure.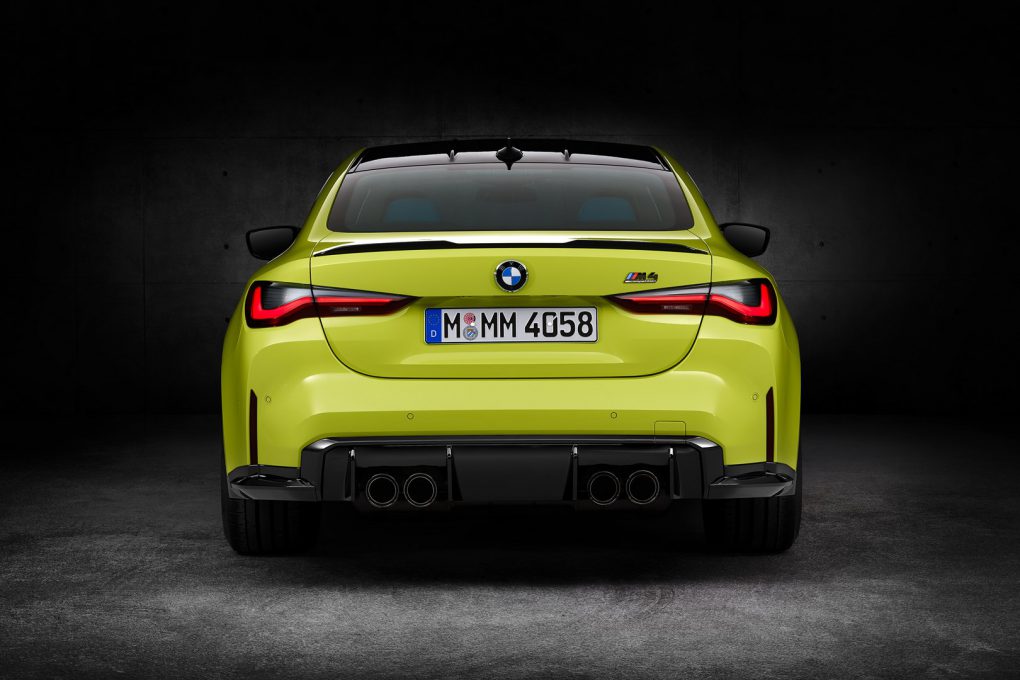 Powering these twins is a new twin-turbo 3.0-litre inline-six-cylinder petrol engine which is offered in two states of tune. The entry-level variants will have a 473 bhp sent through a 6-speed manual gearbox, while the Competition versions will produce 503 bhp and will be exclusively mated to an 8-speed M Steptronic auto 'box. On the straights, the Competition trim accelerates from 0 to 100 in 3.9 seconds with the standard variants clocking 4.2 seconds.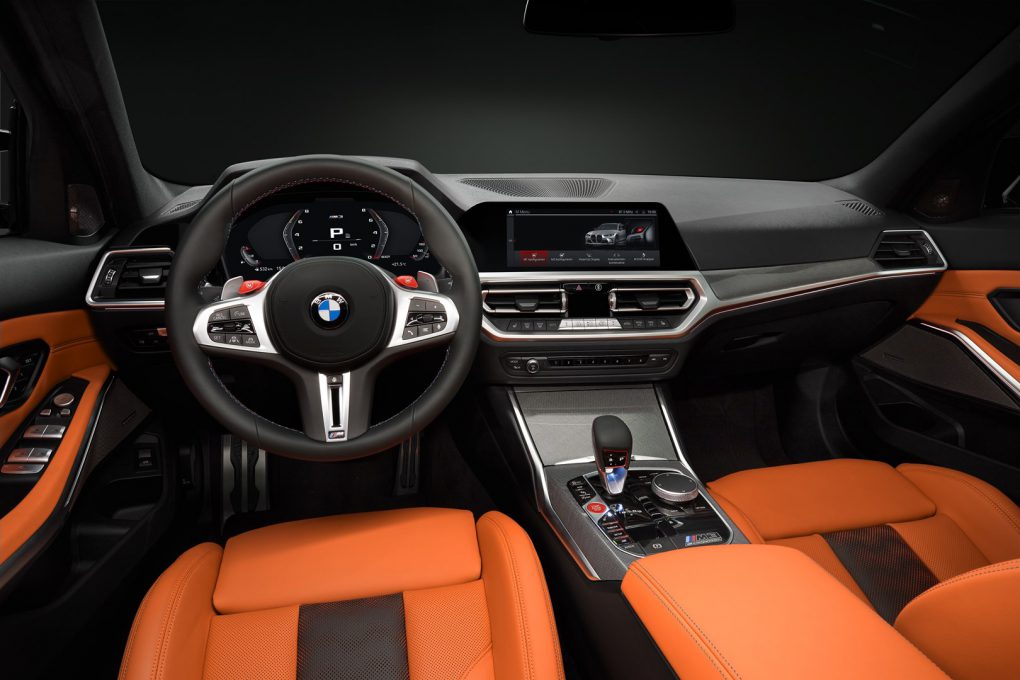 Both the M3 and M4 Coupe will be rear-wheel driven in their base forms. BMW's xDrive all-wheel-drive will be available on the Competition trim though. Even when specced, drift mode lets you have some rear-wheel-drive fun when needed. With the optional M Race Track Package, you shed an additional 25 kg of weight with the addition of M Carbon ceramic brakes, M light-alloy wheels and M Carbon bucket seats.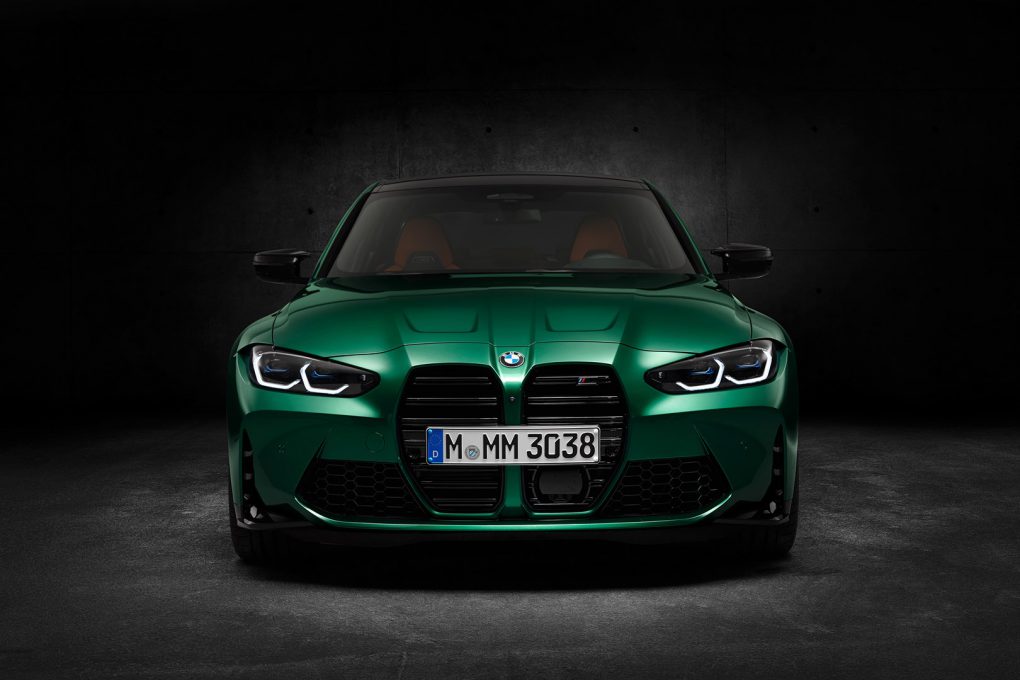 Thankfully, the inside, which is where you'll hopefully be spending most of your time, is still a great place to be. As is par for the course, you take one regular 3 Series interior and add in a smattering of carbon fiber on all the trim pieces. We're sure those sporty bucket seats are quite comfortable, too.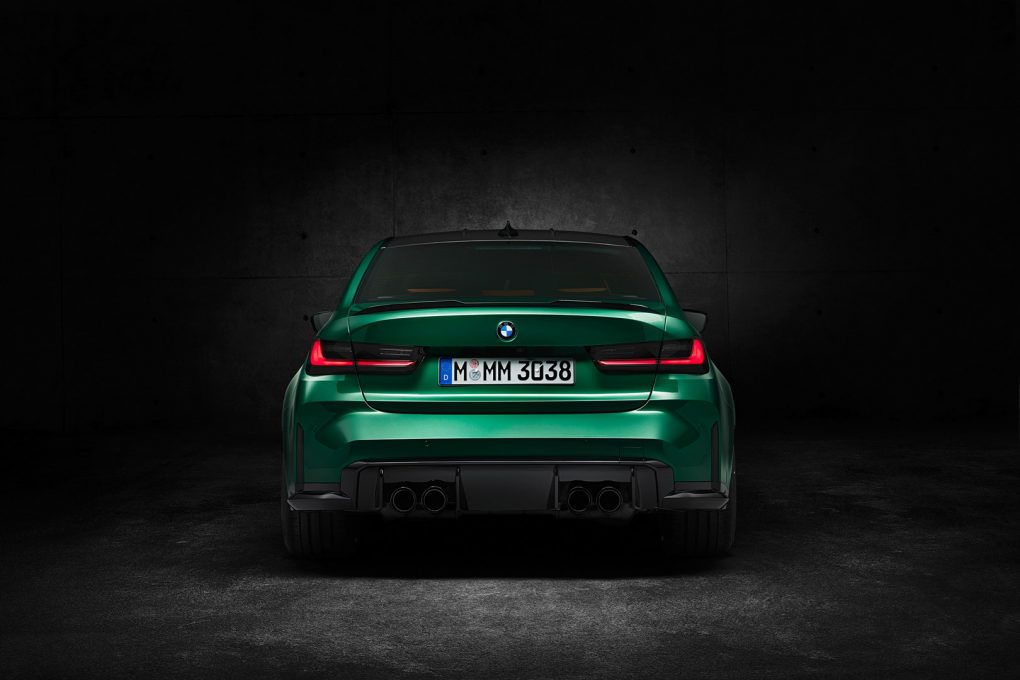 Hopefully, the new M3 and M4 will be here by next year. Until then, we'll let that grille grow on you.