BMW's unveiled limited-edition specifications for the X5, X6 and X7. Specific to the X5 and X6, they both receive Black Vermillion models. While, BMW's range-topper, the X7 gets the Frozen Black paint treatment. Oh, and it's the same grille that got everyone's tongue wagging.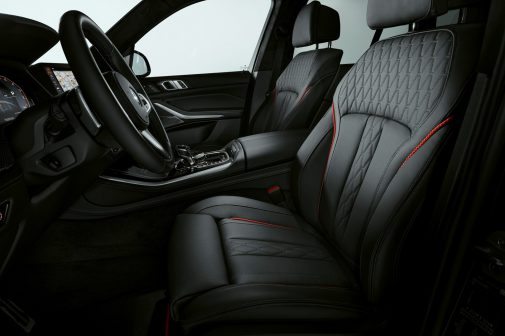 The exteriors of the X5 and X6 are splattered with a fresh coat of Frozen Black paint with red accents, the huge grille now with red bars, 22-inch alloys and an M Sport exhaust system. One can even opt for high-gloss Shadowline exterior trim, M Sport brake callipers painted in red and BMW laser light. Inside, it features all-black leather trim with some more red accents on the seats and floor mats. Plus you get a sun-protective glass, Alcantara roof lining and the cupholders bearing the edition's logo.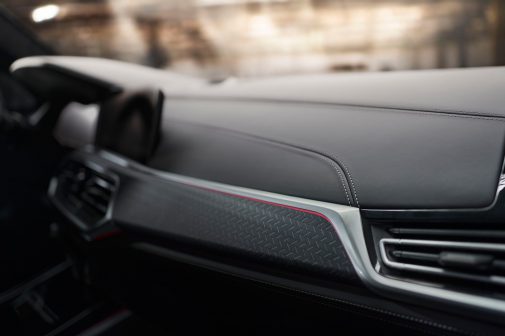 As for the X7, the Frozen Black Edition packs in similar features. Firstly, as the name suggests, this one also gets Frozen Black exterior paint, blacked-out 22-inch alloys, BMW's laser lights, M Sport brake callipers, M Sport exhaust system, sun-protective glass and the Shadow Line exterior trim. Inside, again, it's the same detailing as you've seen on the X5 and X6 limited editions. Features like Alcantara roof lining with the addition of crystal glass, and if you're looking for more, then you can certainly opt for its optional Comfort Plus pack or Technology plus pack. Oh, and if you're fond of a panoramic sunroof, that'll also be available as an optional feature. It will be available in the X7 M50i trim. Since these are just cosmetic updates, the mechanicals on all the specs remains unchanged. We'd be lucky to have a few sneaking under the radar, but that's highly unlikely.