The Bharat New Car Assessment Programme (Bharat NCAP) is a voluntary safety rating system for passenger cars in India. It was launched by the Minister of Road Transport and Highways, Nitin Gadkari, on August 22, 2023. The Bharat NCAP is expected to improve the safety of cars in India and make cars safer for all road users.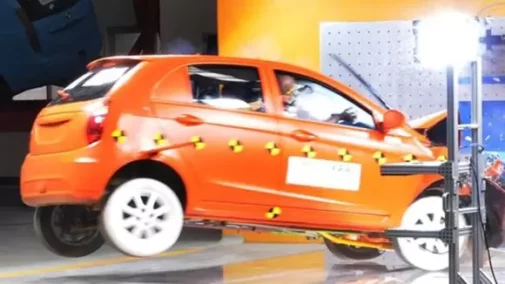 The establishment of the Bharat New Car Assessment Program (Bharat NCAP) has been a significant stride towards enhancing road safety in India, facilitated in collaboration with Global NCAP. A non-profit organization dedicated to promoting road safety across more than 20 countries, Global NCAP played a pivotal role in shaping the Bharat NCAP's testing protocols and rating system. Their technical expertise supported the Indian government in crafting a comprehensive framework that aligns with United Nations Regulations on vehicle safety. Moreover, Global NCAP conducted essential training sessions for the Automotive Research Association of India (ARAI) personnel, who will be responsible for conducting the crash tests. This alliance marks a substantial leap forward in bolstering the safety of vehicles on Indian roads and ensuring safer journeys for all road users. The cooperation between Global NCAP and the Indian government is set to continue, encompassing ongoing technical assistance, training initiatives, and data analysis to foster the development and implementation of the Bharat NCAP.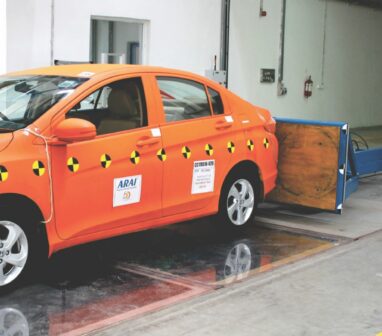 Here are some key takeaways from the Bharat NCAP briefing

Implementation of Bharat NCAP:
The Bharat New Car Assessment Program (Bharat NCAP) is set to take effect on October 1, 2023. Commencing from this date, all passenger cars with a gross vehicle weight of up to 3.5 tonnes, whether manufactured or imported post-October 1, 2023, will be subject to testing and rating under the Bharat NCAP. It's noteworthy that crash tests will begin in August 2023, allowing car manufacturers sufficient time to ready their vehicles for assessment.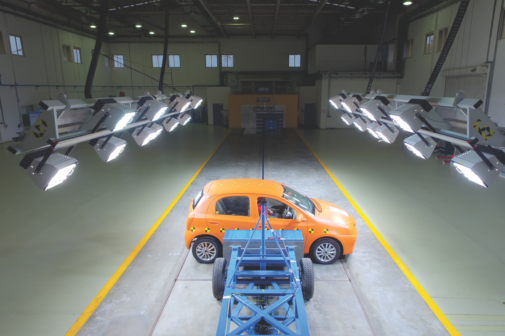 Extensive Coverage:
The ambit of the Bharat NCAP spans the entire spectrum of passenger vehicles, including cars, SUVs, MPVs, and vans, that have a gross vehicle weight of up to 3.5 tonnes. This pivotal initiative implies that all newly sold vehicles in India must undergo testing and earn a rating through the Bharat NCAP. This concerted step signifies a substantial stride towards bolstering the safety standards of automobiles within the country.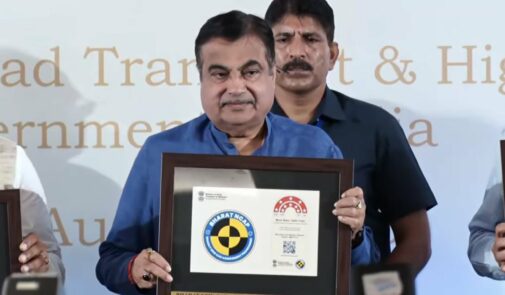 Rating System and Crash Tests:
Under the Bharat NCAP, vehicles will be evaluated and graded on a scale of 1 to 5 stars. The ratings will be based on their performance in three crucial crash tests:
Offset Frontal Crash Test: This examination gauges the protection afforded to both the driver and the front passenger during a head-on collision.
Side Impact Test: This evaluation assesses the safeguarding of the driver and front passenger in the event of a side-impact collision.

Cost: The cost of testing a car under the Bharat NCAP programme is around Rs 60 lakh, whereas a similar test would require around Rs 2.5 crore if done overseas. This is because the Bharat NCAP tests are conducted in India, which is much cheaper than conducting them overseas.This cost difference is one of the reasons why the Bharat NCAP is expected to be more successful than the Global NCAP in India. It will make it more affordable for car manufacturers to test their cars under the Bharat NCAP, which will encourage them to do so.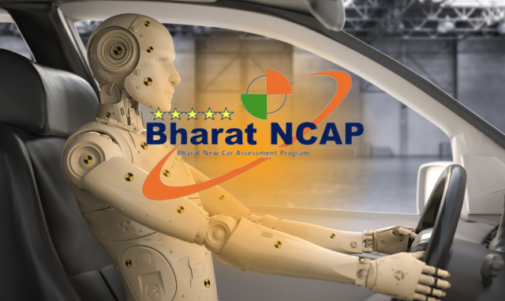 Pole Side Impact Test: This test measures the level of protection offered to the driver and front passenger in a collision involving a pole. In addition to crash tests, vehicles will also be appraised for child occupant protection features, which encompass elements like ISOFIX child seat anchorages and child occupant airbags.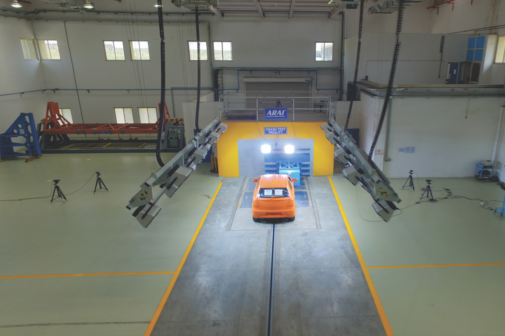 Anticipated Benefits:
The introduction of the Bharat NCAP is expected to have far-reaching positive impacts on vehicle safety in India. Primarily, the rating system will empower consumers to make well-informed decisions when purchasing a car, as it will furnish valuable insights into the safety performance of various models. Furthermore, the ratings are poised to drive automotive manufacturers to enhance their vehicles' safety features, striving for higher ratings to attract a more safety-conscious customer base.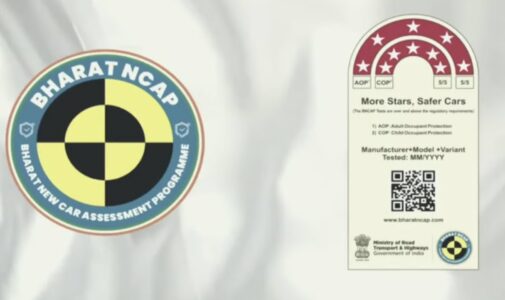 Key Testing Parameters:
The conducted tests will be executed at specific speeds: 64 km/h for the frontal crash test, 50 km/h for the side impact test, and 29 km/h for the pole side impact test. Apart from crash tests, vehicles will undergo scrutiny for fundamental safety attributes, including airbags, seatbelts, and crumple zones.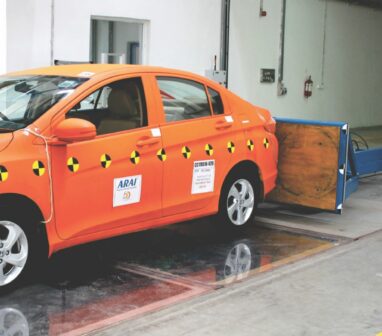 Transparency and Accessibility:
All the ratings garnered from these comprehensive evaluations will be made accessible to the public through the Bharat NCAP website, ensuring transparency and aiding consumers in making informed decisions about their vehicle purchases.