This is the Bentley Flying Spur hybrid Odyssean edition that takes inspiration from the EXP 100 GT concept car. This is also a sneak peek into Bentley's future vision. Without compromising on luxury and style, this one features innovative sustainable materials.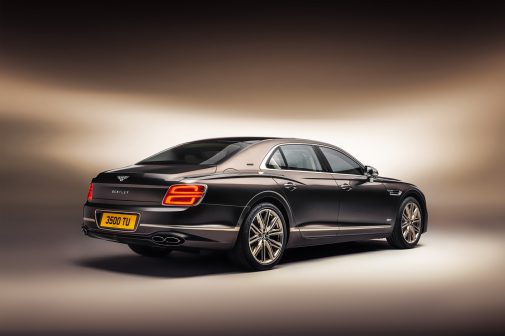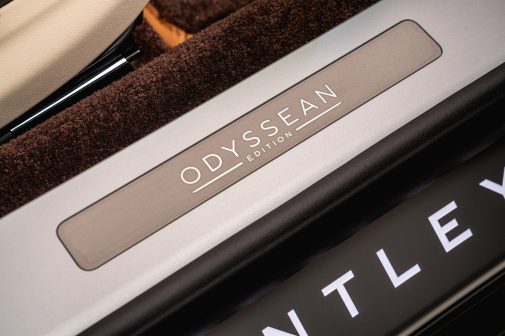 Recently, Bentley had unveiled the plug-in hybrid version of the Flying Spur with a V6 powertrain. This one also has the same 2.9-litre V6 petrol hybrid paired to an electric motor. It produces a combined power output of 536 bhp and 76.45 kgm of torque, with a 0-100-kph sprint time of 4.1 seconds.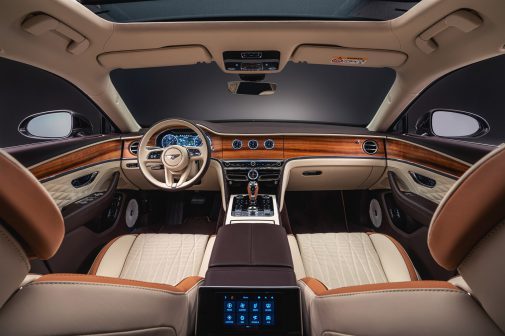 But that's not the highlight, it's the Pale Brodgar accents that Bentley's detailed the car with. For instance, around the circular headlights and tail lights and on the 21-inch wheels, you can spot the Pale Brodgar accents. You can play around with the other six colours from the exterior palette to get it harmonised with the Pale Brodgar accents.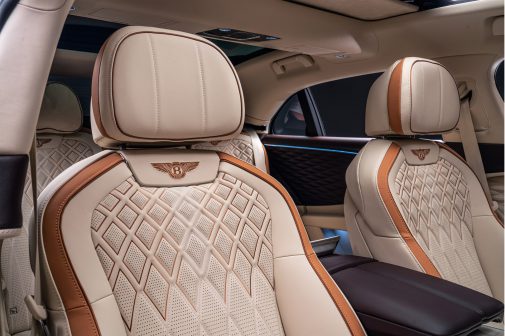 As you make your way inside, things start getting more and more aesthetically pleasing. The use of sustainable materials in the cabin includes the tweed on the back of the seats and open-pore Koa veneers. The former uses 100 per cent British wool while the latter uses 90 per cent less lacquer than high-gloss veneers. As far as sustainability goes, Bentley's using the 66 years old leather from its 1955 S1 Flying Spur that's apparently in immaculate condition to date. Just Bentley's way of telling you how exclusive the Flying Spur hybrid Odyssean edition is.