Audi's final 'sphere' concept is finally here and it's dubbed the urbansphere. In 2021, Audi unveiled two concepts called the skysphere and grandsphere. Both were incredible in their own ways. Audi had hinted then that the next sphere concept car would be convenient for city driving, we definitely didn't expect it to be this huge.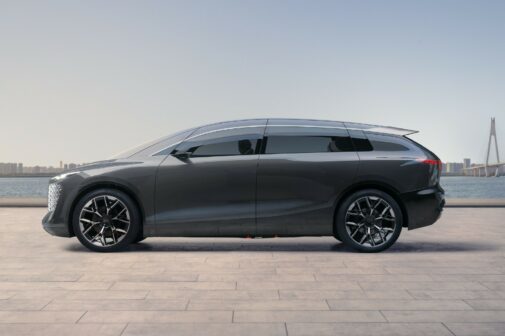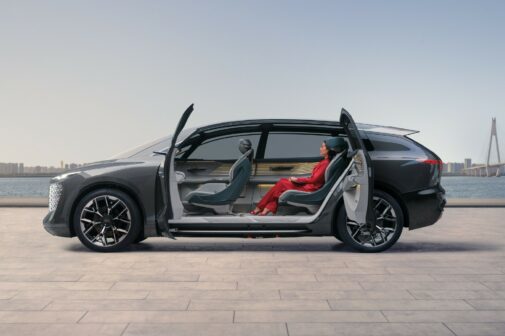 In terms of size, the urbansphere measures over 5.5 metres in length, 2.01 metres in width, and about 1.8 metres in height. Plus, the 3.4-m wheelbase is yet another impressive feature. It gets big 24-inch Audi Avus-inspired wheels, and some extremely interesting light surfaces on the front and back.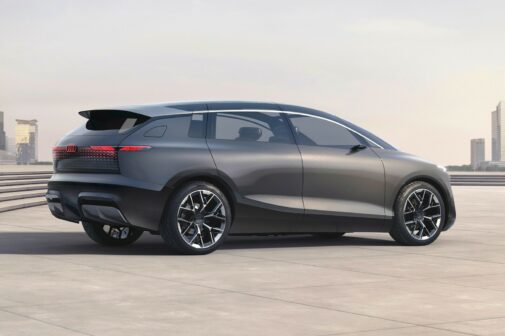 Audi's forthcoming PPE electric vehicle platform can be found beneath. So, similar to the grandsphere, there's a 120-kWh battery and an electric motor on each axles, delivering 395 bhp and 70.37 kgm of torque to all four wheels. Audi claims a range of 750 km and a charging rate of 270 kW. A 10-minute stop might provide you with an additional 186 miles of range.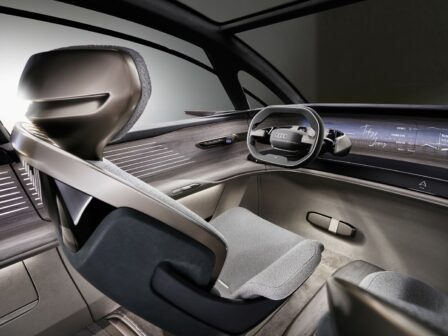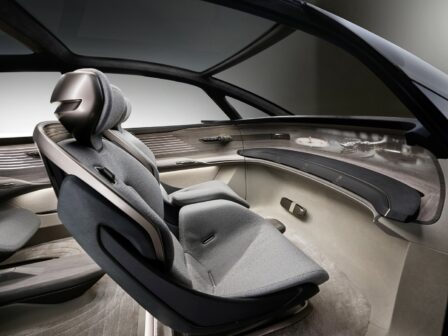 As you make your way inside there are suicide doors that swing open, and a simulated red carpet greets you. The steering wheel and pedals will fold once inside, and the display at the front will be projected onto that big oak console, as it will be capable of Level 4 autonomous driving.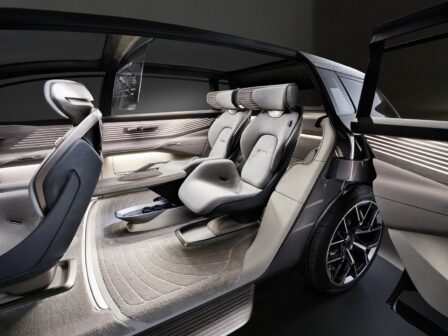 However, just as in the grandsphere, you want to be in the back seats. The colossal armchairs spin and recline, and there's a large transparent OLED cinema screen that pivots down from the roof, in addition to mini screens in the rear of the front seats. Many recycled and recyclable materials, including bamboo viscose cloth and something called ECONYL, a recycled polyamide, are used inside, as you'd expect from a 2022 idea.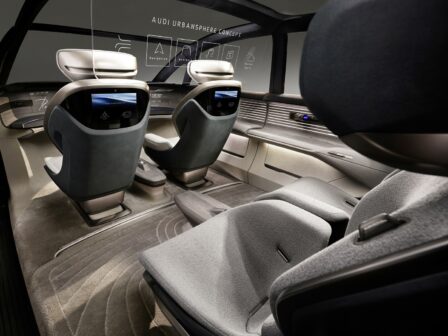 A water dispenser is located between the back seats, and Audi claims that the urbansphere 'qualifies as a wellness zone' due to the usage of a facial scanning system and voice analysis to identify whether or not you're worried. If you sound tense, the car will launch a meditation app or play soothing music through the headrest speakers. Well, that's all from Audi's future sphere concept cars, but we really hope that Audi uses it to make super-cool production cars in the near future.