Audi India has rolled out the red carpet for the Q8 limited edition, a fresh variant of its beloved luxury SUV. Priced at ₹1.18 crores (ex–showroom), this isn't your run-of-the-mill ride to the grocery store.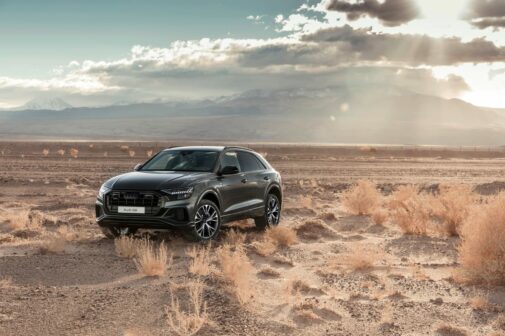 Beneath the hood of the Q8 limited edition, you'll find a gutsy 3.0-litre turbocharged V6 engine churning out a respectable 330 bhp and 50 kgm of torque. It's like having a sports car dressed up as an SUV – perfect for those who want their luxury with a side of oomph. The engine pairs up with an eight-speed automatic transmission and all-wheel drive, ensuring you're always in control, whether you're cruising the city streets or taking the scenic route off-road.
View this post on Instagram
When it comes to appearances, the Q8 limited edition isn't one to blend into the crowd. It rocks a bold Glacier White exterior but adds some extra flair with black accents, black wheels, and even black exhaust tips. And just in case you forget which Audi you're driving, there's "Q8 limited edition" badging to remind you. It's like having a fashion-forward friend who always knows how to make an entrance.
But it's not all about looks; this limited edition doesn't skimp on features either. It comes loaded with a panoramic sunroof for those sunny days when you want to feel the wind in your hair. The Bang & Olufsen sound system ensures your tunes sound crisp, while the head-up display keeps vital info right in your line of sight. And for those who crave a bit of performance, it's fitted with a sport-tuned suspension and rides on striking 21-inch wheels.
View this post on Instagram
Now, the Audi Q8 limited edition isn't going to be a common sight on the roads. Audi is keeping things exclusive with just 50 units available in India. So, if you're eyeing this gem, you might want to make a move before they all disappear like hotcakes at brunch.
In essence, the Q8 limited edition is Audi's way of saying, "Why blend in when you can stand out?" It's a luxury SUV with attitude and the performance chops to back it up.
So, if you're in the market for a ride that's as unique as you are, the Audi Q8 limited edition is ready and waiting to turn heads and steal the spotlight. Get ready to make an entrance wherever you go.