The Q8 e-tron has been introduced by Audi India in India. The Q8 e-tron, which receives a new design, more range, and a slew of technologies, is essentially an update to the e-tron SUV. Prices for the SUV and Sportback (ex-showroom) begin at Rs. 1.14 crore and Rs. 1.18 crore, respectively. The 55 and 50 are the available powerplant choices. For Rs 5 lakh, reservations for the electric SUV/Sportback are presently being accepted.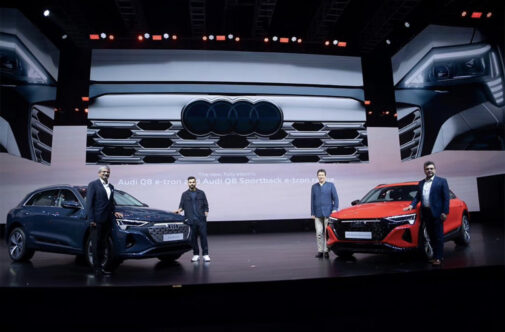 Audi hasn't made many changes to the outside style of the Q8 e-Tron, even though the name has been changed from e-tron to Q8 e-tron to streamline the model lineup. The grille features a new mesh pattern, and the LED bar that spans the width of the nose is also new. This includes the new 2D logo for the company. The profile of the front and rear bumpers has changed. The 20-inch alloy wheels now have a new look.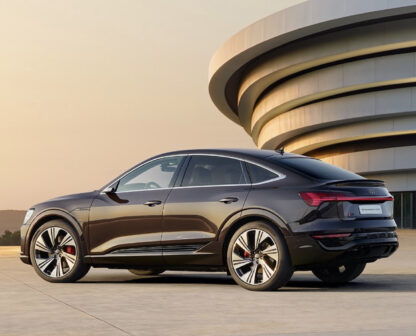 Even fewer changes are made to the cabin than to the exterior. For the infotainment system and temperature control/seat ventilation settings, the Q8 e-tron has a dual-screen configuration with a 10.1-inch monitor and an 8.6-inch display in the middle, respectively. The vehicle has a 360-degree camera, a panoramic sunroof, four-zone climate control, a 16-speaker Bang & Olufsen audio system, a fully digital instrument panel, and these amenities.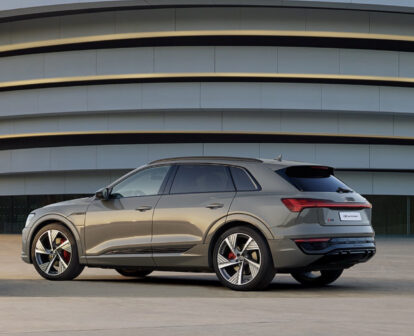 The automobile has seen the most significant alterations, though. The battery, which has increased to 114kWh in the 55 model, is primarily to blame. The smaller battery has grown from a 71kWh pack to a 95kWh one. With a dual-motor arrangement, the Q8 e-tron 55 has 402.41 bhp  while the Q8 e-tron 50 has 335.34 bhp.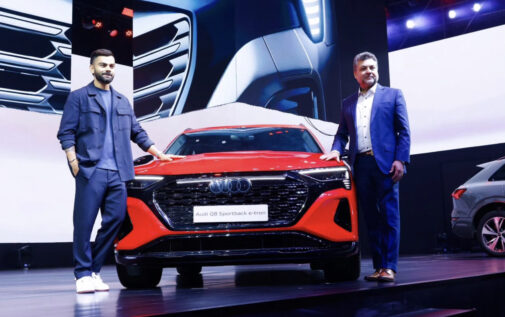 The Sportback's range is said to be 600 km for the Q8 e-tron Sportback 55 and 505 km for the Q8 e-tron Sportback 50 due to its greater aerodynamics. Range estimates for the Q8 e-tron SUV are 491 km and 582 km for models 50 and 55, respectively.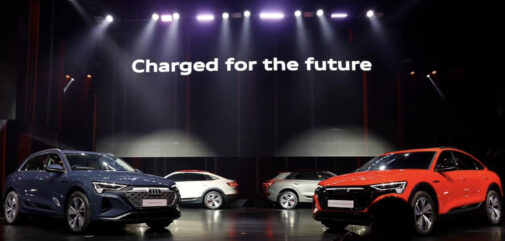 The Q8 e-tron comes equipped with a 170kW DC fast charger, but Audi also includes a 22kW AC charger. The BMW iX and the Jaguar i-Pace are rivals of the Q8 e-tron.