We have yet another Aston Martin Valkyrie, but this time it's the Spider variant with chopped off roof and new front-hinged dihedral doors instead of the gullwing doors. Things are going to get louder as the Cosworth V12 sings its tune at full chat. According to Aston, this is as close as you can get to driving a road-legal Formula 1 car. We cannot agree more.
The roof panel is removable and made up of carbon fibre with a pair of polycarbonate windows on either side. Inside, the modifications made to the carbon fibre tub ensures that there is enough strength. The rest of the things are exactly the same. For instance, the Adrian Newey teardrop-shaped cockpit design is untouched. You'll still find yourself sitting in a lightweight carbon bucket seat with the angle of your body slightly tilting towards the passenger.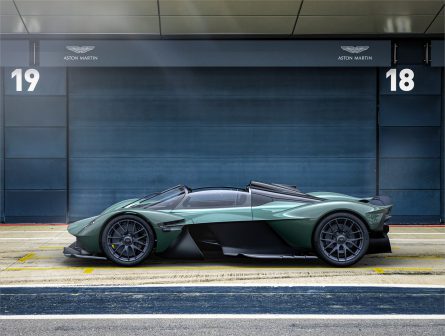 The same 6.5-litre Cosworth V12 hybrid engine produces a total of 1139 bhp remains unchanged in the Spider. With the roof off, its top speed is 330 kph, and with the roof on it can go 350 kph. Not only this, but the Valkyrie Spider is capable of achieving LMP1 levels of performance. And it is something you will not come across in any road-legal car.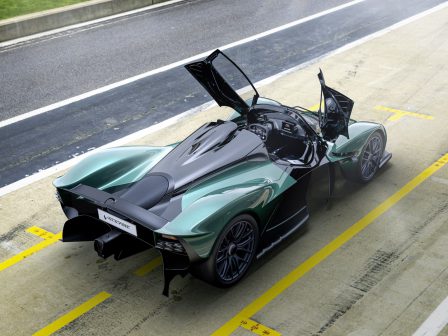 Deliveries of the Aston martin Spider will begin in the second half of 2022 and only 85 examples of the Spider will be produced.