The 2023 Hyundai i20 N Line isn't really all that different when you first look at it, but then you read the price tag and everything changes! The 2023 Hyundai i20 N Line has just been launched hot on the heels of its regular sibling. With prices starting from Rs 9.99 lakh onwards (ex-showroom), the new i20 N Line sees a price cut of Rs 19,500 over its predecessor. And it finally gets the one thing enthusiasts have been yearning for, which you already by now and we'll mention it again later.

In order to tell the differences on the outside, you really need eagle-eyes, because the 2023 Hyundai i20 N Line remains more or less the same, except for a few minor tweaks here and there. The biggest change being the grille, borrowed from the regular i20. However, it wears the 2D Hyundai logo on the centre of the grille and not above it. The 16-inch alloy wheels now get a new design, while the rear stays exactly the same, complete with a spoiler and twin exhaust pipes.



The interiors too remain identical to the previous version, retaining the black theme with red inserts in order to lay emphasis on the sporty intentions of this hatchback. One minor change is the addition of a knob below the 10.25-inch touch screen infotainment system. The touch screen system gets wired smartphone connectivity, along with OTA updates, 52 Hinglish voice commands, support for ten regional languages and more. It also retains the seven-speaker Bose sound system, wireless smartphone charger, cooled glovebox, climate control and rear A/C vents. The voice-assisted sunroof is reserved for the range-topping N8 variant.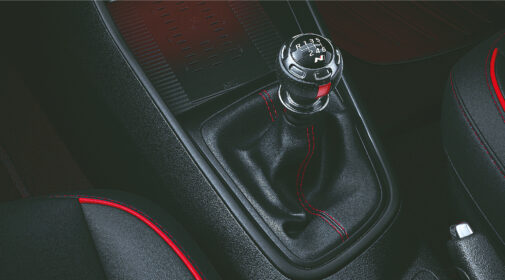 The 1-litre turbo petrol with 118 bhp and 17.5 kgm of torque has also been retained here, although the regular i20 now misses out on it. In place of the iMT, you now get an actual six-speed manual transmission. This is what many enthusiasts were yearning for, and we believe it should be a slight change over the iMT in terms of how it drives, but let's wait for a review to confirm that. Of course, there's also the seven-speed DCT, you know, for those looking for convenience.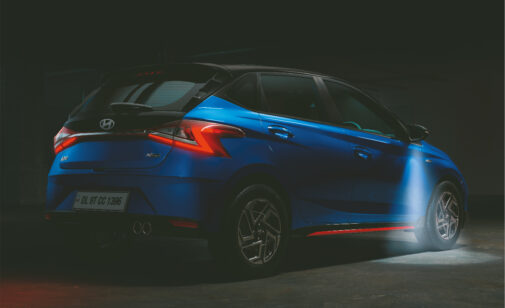 As always, the Hyundai i20 N Line is available in the N6 and N8 trims. The N6 manual can be yours from Rs 9.99 lakh, while the automatic is priced at Rs 11.09 lakh. Meanwhile the N8 manual can be had from Rs 11.21 lakh onwards, and the automatic for Rs 12.31 lakh (all prices ex-showroom). This still makes it costlier than the Altroz iTurbo, but we believe a rematch might just be on the cards.