In a remarkable turn of events, a 1962 Ferrari 250 GTO was sold for an astounding USD 517 million(430 Cr), surpassing all previous records for Ferrari car auctions. The sale took place at Monterey Auction in  California.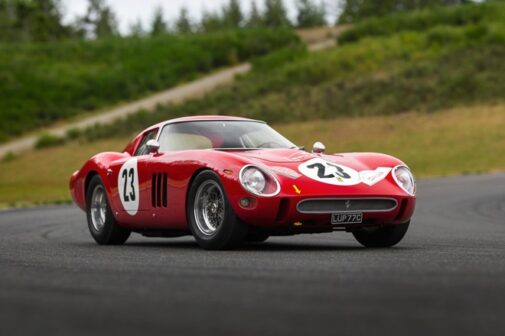 The Ferrari 250 GTO, often referred to as the "Holy Grail" of collector cars, is widely regarded as one of the most iconic and desirable automobiles ever produced. Only 39 units of this legendary model were built, making it an exceedingly rare and sought-after vehicle among enthusiasts.
The GTO that fetched the record-breaking price, chassis 3851 GT, holds a significant place in Ferrari's racing history. It was campaigned extensively in period by legendary drivers such as Phil Hill, Stirling Moss, and Bruce McLaren, achieving numerous victories, including the 1963 RAC Tourist Trophy and the 1963 12 Hours of Reims.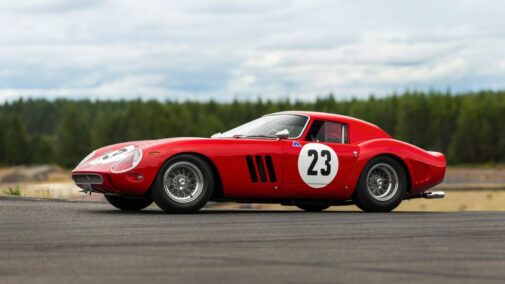 The car's impressive racing pedigree, coupled with its impeccable condition and historical significance, fueled the intense bidding war that led to its astronomical sale price. The identity of the buyer remains undisclosed, but they are undoubtedly a passionate Ferrari collector who cherishes the car's rich legacy.
This record-breaking sale further cements the Ferrari 250 GTO as the pinnacle of automotive collectibles. Its enduring appeal and scarcity have propelled it to stratospheric heights in the collector car market, making it an investment that is likely to appreciate in value for years to come.
The sale of this particular GTO also highlights the growing demand for rare and historically significant automobiles among discerning collectors. As the world's wealth continues to concentrate in the hands of a select few, the prices of these prized possessions are expected to reach even greater heights in the future.