Space is such a paradox, isn't it? There's vast expanses of it in the universe, but here on earth, we're always looking for a little more of it to occupy. With the new Volkswagen Tiguan Allspace, you don't have to look any more. It's one car that manages to satisfy the needs of a variety of customers, in style.
It stands out from the crowd with its design, yet it's subtle when it needs to be. Its LED headlights with a unique DRL signature are set wide and low on its front, and the profile doesn't give away the fact that there are three rows of seating nestled inside the car. Striking 18-inch alloy wheels fill out the wheel wells and look just as good standing still as they do when in motion. Coming to the back of the car, muscular squared shoulders and strong body lines give the Tiguan a very purposeful stance.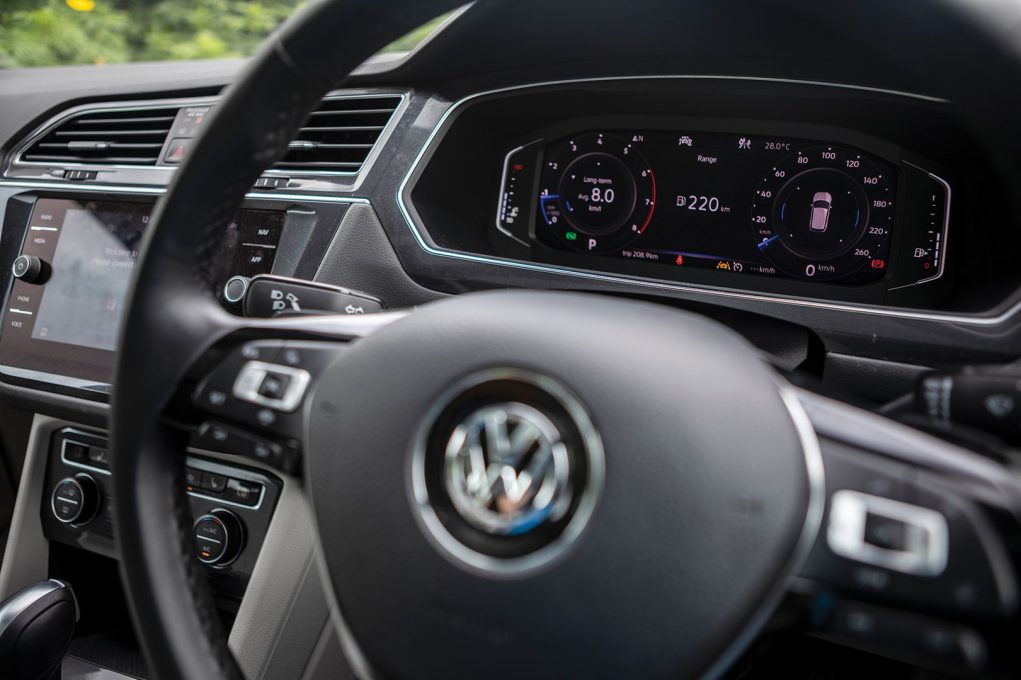 In our busy lives, time is now the most valuable currency there is and the Tiguan Allspace ensures you enjoy every moment of your time with it. Its interior is designed with passenger comfort and convenience in mind. For starters, it seats seven people across three rows of seating, which means you can take everyone along for the ride without worrying about running out of space. All three rows of seats are upholstered in supple Vienna leather, which feel as good as they look. The low beltline and tall windows ensure a bright and airy cabin, too. On top of that, there is a large, panoramic sunroof to let as much of the outside world in as you want.
Flexibility is at the centre of the Tiguan Allspace's appeal. The middle row of seats can be moved fore and aft to liberate extra leg room for third-row passengers or provide a luxurious seating experience for the middle row. And the last row can be folded completely flat for additional cargo space. You can thus choose a combination of space and seating that works for you. With all the seats folded down, the Tiguan Allspace has 1274 litres of boot space for the things that really matter. To access all this space, it comes with an easy-open boot – you can simply walk up to it with the keys in your pocket and wave your foot to open the boot.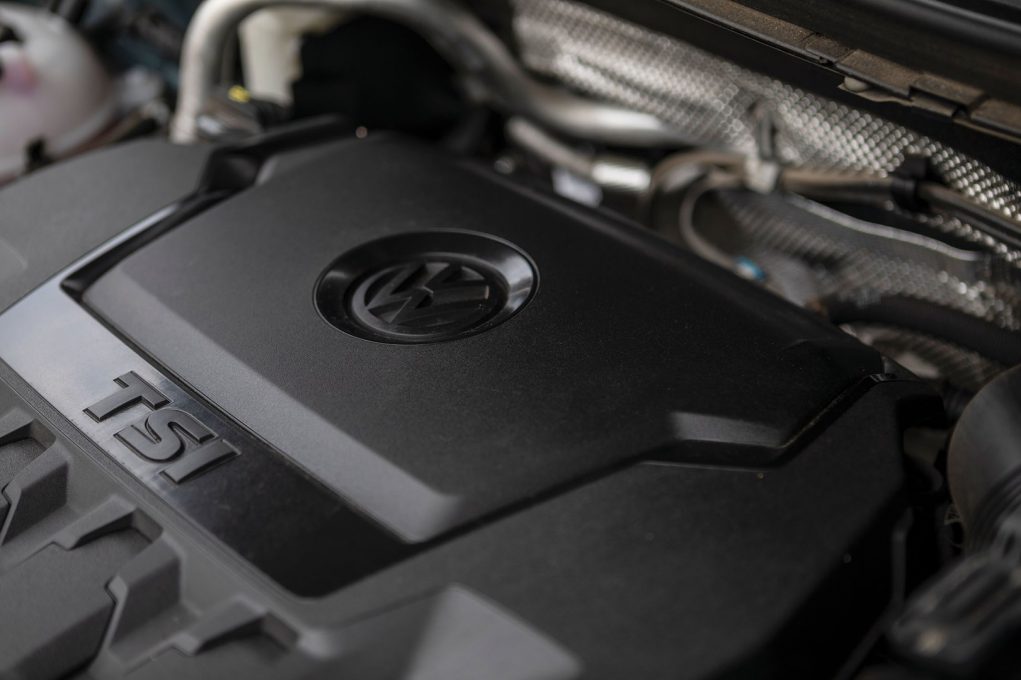 The Tiguan Allspace is available in a single, fully-loaded model that comes with all the bells and whistles included. Apart from the infotainment screen, you also get a digital cockpit with an active info display that lets you customise your information to suit your needs. Volkswagen's keyless entry system is standard on the Tiguan Allspace and it also comes with push-button start. Additionally, park assist, airline-style tray tables for the second-row passengers, paddle shifters on the steering wheel and a three-zone climate control system to keep everyone comfortable are all standard. You will not want for anything when you're inside the new Tiguan Allspace, that's for sure.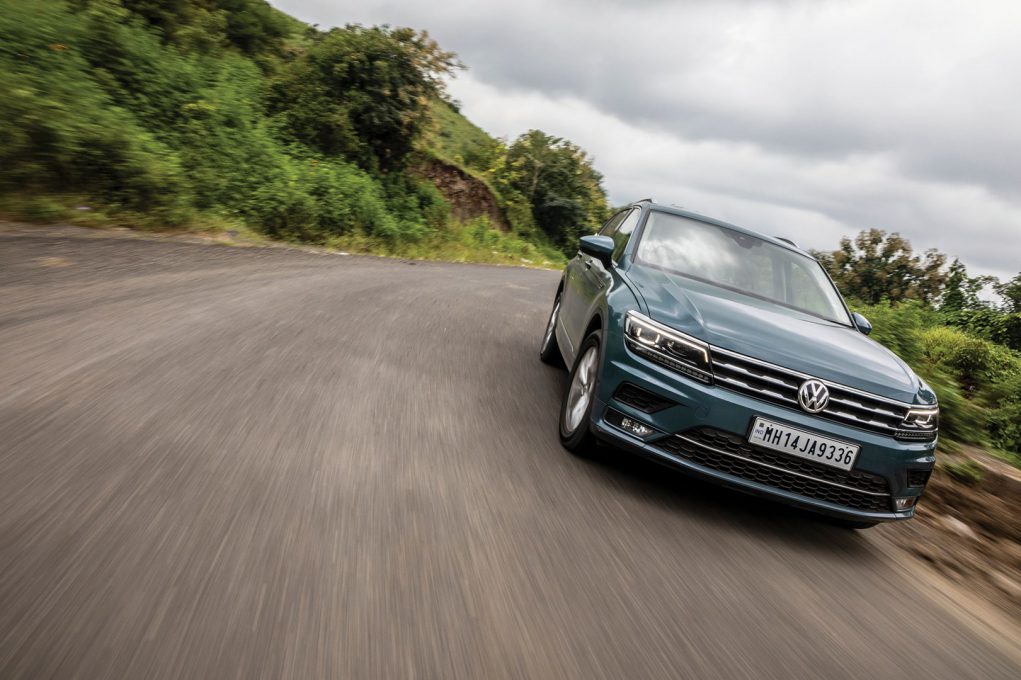 Looking at the packaging of the Tiguan Allspaces's interior, it's no surprise why SUVs are at the forefront of automotive growth worldwide. These new SUVs don't take any more space than a comparable sedan, but they give you a better view of the road and the ability to traverse rough terrain, too. Volkswagen has understood this and the result of that is plain to see in its recent global offensive of SUVs. There's a Volkswagen SUV in every market segment globally and they're all on the bleeding edge of technology. The Nivus, Taos and ID.4 are just a few examples of these SUVs tailored for specific markets. Even here in India, the new SUVW strategy is aimed at giving Indian customers just what they want — well-built, safe and fun-to-drive SUVs powered by TSI technology.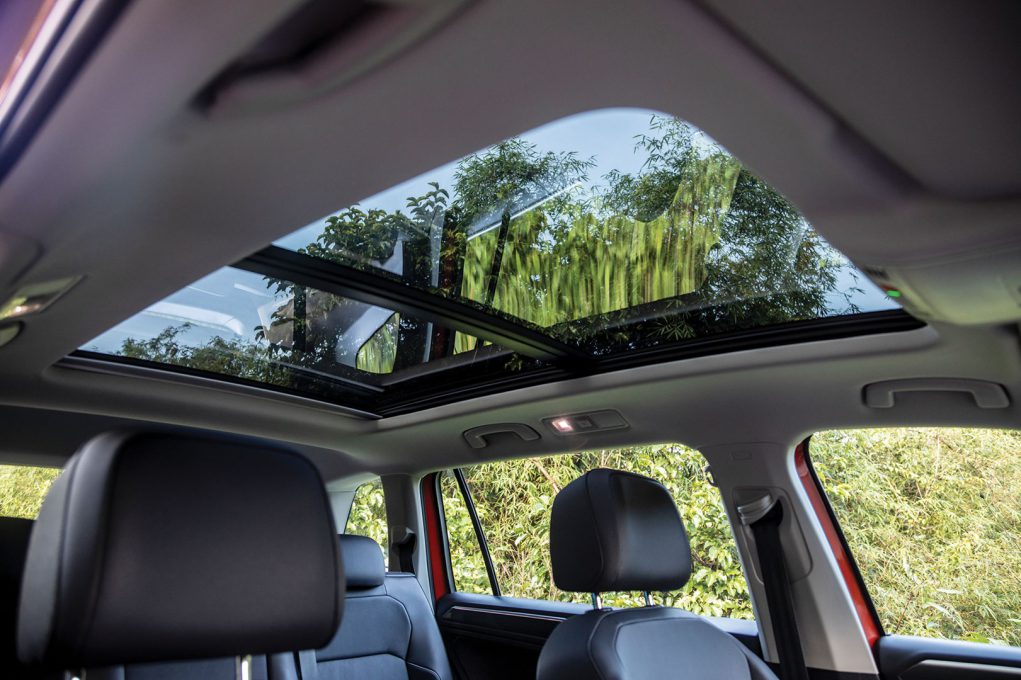 Speaking of TSI technology, the Tiguan Allspace is powered by a BS6-compliant 2.0-litre TSI engine which produces 190 bhp and 32.6 kgm of peak torque. The combination of stratified direct fuel-injection and turbocharging allow the 2.0-litre powerplant to punch way above its weight class. It propels the Tiguan Allspace effortlessly, whether you're in the city or gunning for the horizon on the open roads. Usually, this amount of power comes with a fuel economy penalty, but that's not the case with the Tiguan Allspace. It's economical when it needs to be and powerful when you want it to be.
Power is sent to all four wheels through Volkswagen's 7-speed DSG and 4Motion all-wheel-drive system. This system actively monitors the road conditions and controls the torque applied at each of the wheels to keep you moving forward no matter the road condition. You can manually change the modes as well, using the drive selector for more control if needed. In addition to off-road modes, the Tiguan Allspace also has a couple of on-road modes like Eco, Sport, Comfort and a customisable Individual mode.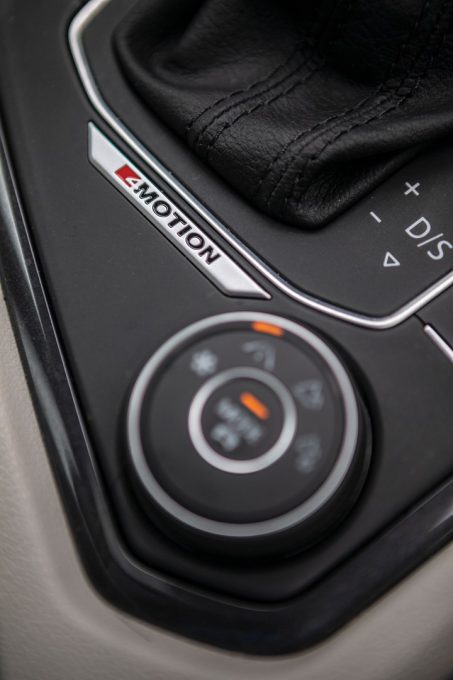 Each mode has individually tailored steering, engine and transmission maps to provide the most enjoyable experience to the driver and all the passengers, too. When you just want to relax after a long day, the Tiguan Allspace also comes with cruise control with a speed limiter. Couple this with lane keep assist and you have 
an additional layer of peace of mind on road trips.
Speaking of peace of mind, the Tiguan Allspace is equipped with the latest safety features, including seven airbags, electronic stability control, ABS, hill-descent control and auto hold. This is just the tip of the iceberg on the safety front, though; it comes with over 25 individual systems that are always working to keep you and your family safe.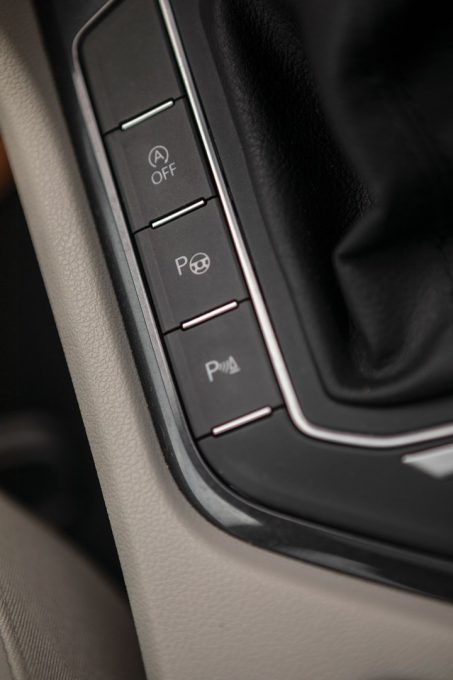 We weren't kidding when we said that the Tiguan Allspace has what it takes to satisfy every customer's needs. It's a car that will perfectly complement your lifestyle in ways you might not have thought possible. It is, in every sense, a true all rounder.