If you persevere and battle through some of the bad roads, you'll sometimes be rewarded with a freshly laid patch of twisty tarmac that lets you explore the handling capabilities of a car. We came upon many such patches on our trip, and a few of these made all the broken surfaces worth it, we can tell you.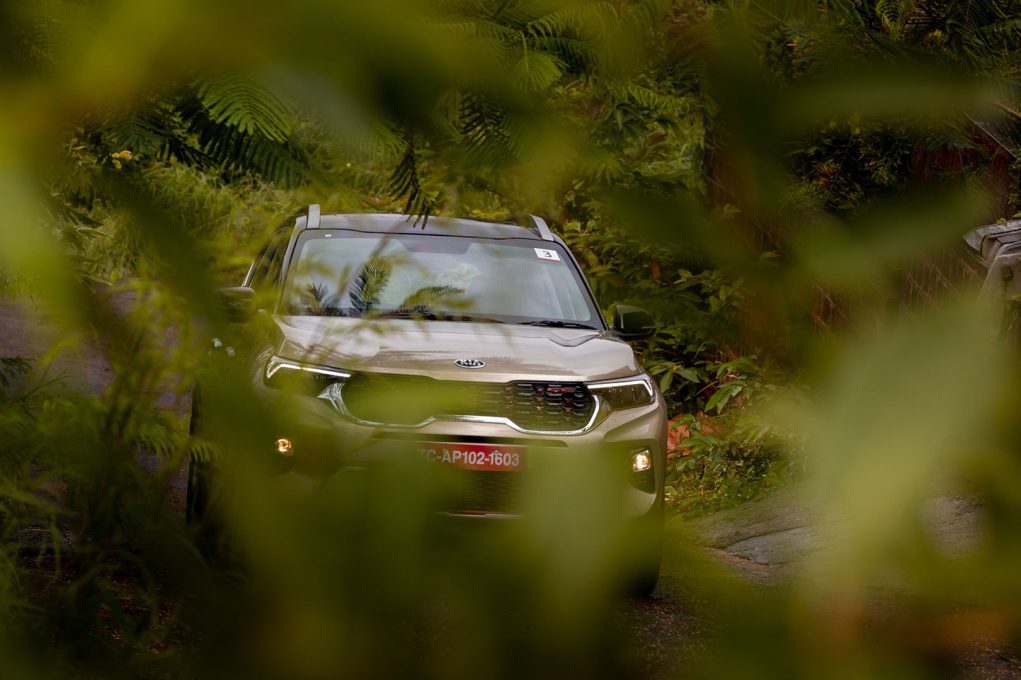 All that composure and body control the Sonet has over bad roads translates into excellent road-holding ability for when the roads are good. Turn-in is sharp, and body roll is kept to a minimum in this sporty SUV.
The steering wheel is well weighted and offers superb feedback from the front tyres. Combine these with top notch visibility from its height-adjustable driver's seat and you've got a commanding view of the road ahead.
The thing about the wilderness, though, is that it's quite unpredictable. The wide open road we were on suddenly turned into a single lane going through a thicket of trees. Civilisation slowly disappeared into the rear view mirror as we went deeper into the jungle.