Transparency, accessibility and accountability — these are some essential qualities when making any relationship work, regardless of whether it's a business one or a personal one. If you think about it, buying a car does have a lot of similarities to building a long-term partnership, and this is not just with the car you buy but with the brand as well.
Volkswagen India has made a number of strides in these domains, with the implementation of a number of unique initiatives in the run up to the launch of its game-changer for the Indian market – the all-new Taigun SUV. Not only is the German brand changing the misplaced notion that Volkswagen cars are expensive to own and maintain, it is ensuring that it – and all its products and services – are made more accessible to customers. These directives include the Total Cost of Ownership (TCO) programme, the Sarvottam 2.0 initiative and the 4EVER Care campaign.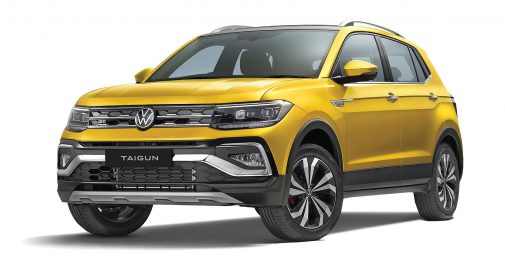 It's not just buyers of the all-new Taigun SUV that will benefit from these efforts. In fact, the Polo and Vento are now 23-25 per cent more economical to own, in terms of periodic maintenance cost. The price of maintaining discontinued models like the Ameo, Passat, Jetta and Polo GTI have also reduced, thanks in part to the brand's Total Cost of Ownership (TCO) programme.
Prices for genuine parts have reduced by up to 11 per cent, engine oil prices are down by almost 32 per cent for petrol-engined Volkswagens and the extended warranty and service value packs (under the 4EVER Care campaign) for up to seven years all showcase a company that has listened carefully to feedback and then instituted major changes.
Accessibility is at the heart of the Sarvottam 2.0 initiative, and it's meant to provide potential customers with a unique Volkswagen experience. After reviewing the entire customer purchase and ownership journey in India, the brand has revamped its image in order to attract contemporary buyers and entice its existing customer base. Both digital and online touch points have been overhauled, and efforts have been made to ensure a seamless and pleasant buying and after sales experience, both online and at Volkswagen dealerships.
All a potential customer needs is a smartphone with access to the internet, and they'll be able to find detailed information regarding their purchase, from choosing and buying a car to financing and insurance options, and even booking service appointments.
Speaking of getting your Volkswagen serviced, the company has ensured customers know exactly what's happening with their car at the service centre. Along with a service cost calculator on its website that increases transparency, Volkswagen owners will also be kept apprised of progress through the Cam facility. Only after the customer approves the work will it be carried out.
This procedure also holds true for the expanded Volkswagen Assistance and Mobile Service Units fleet, which now provides minor repair and maintenance facilities at nearly 80 per cent of India's doorstep.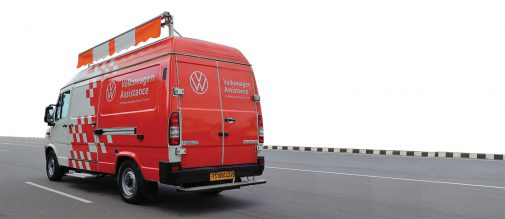 Volkswagen customers will also be able to reach out to the brand via its official WhatsApp for Business number +91 84339 50909, for immediate support. Roadside assistance, service appointments, information on new and current cars, booking a test drive and a lot more are available through this channel, further enhancing the brand's accessibility. An AI-based Natural Language Processing will help customers with their queries through the chat service, though it can also contact a customer care representative in case you want to speak to an actual person.
With the Volkswagen Taigun on the way and this new mindset, the brand seems more than ready for its next innings in the Indian market. It'll start with the all-new mid-size SUV based on the heavily localised MQB-A0-IN platform, and follow it up with a replacement for the Vento with the same underpinnings. As a new, more approachable Volkswagen complements the world-class products it launches, the result will be a healthy relationship between the brand, the car and the buyer – and in the end, life is about relationships.