'Growing up, I always dreamed of owning a car that stood out from the rest. I was fascinated by unique and exclusive SUVs, and always promised myself that one day I, too, would own something different. That day has arrived, and I am the proud owner of a custom built SUV- the Mahindra TUV Stinger'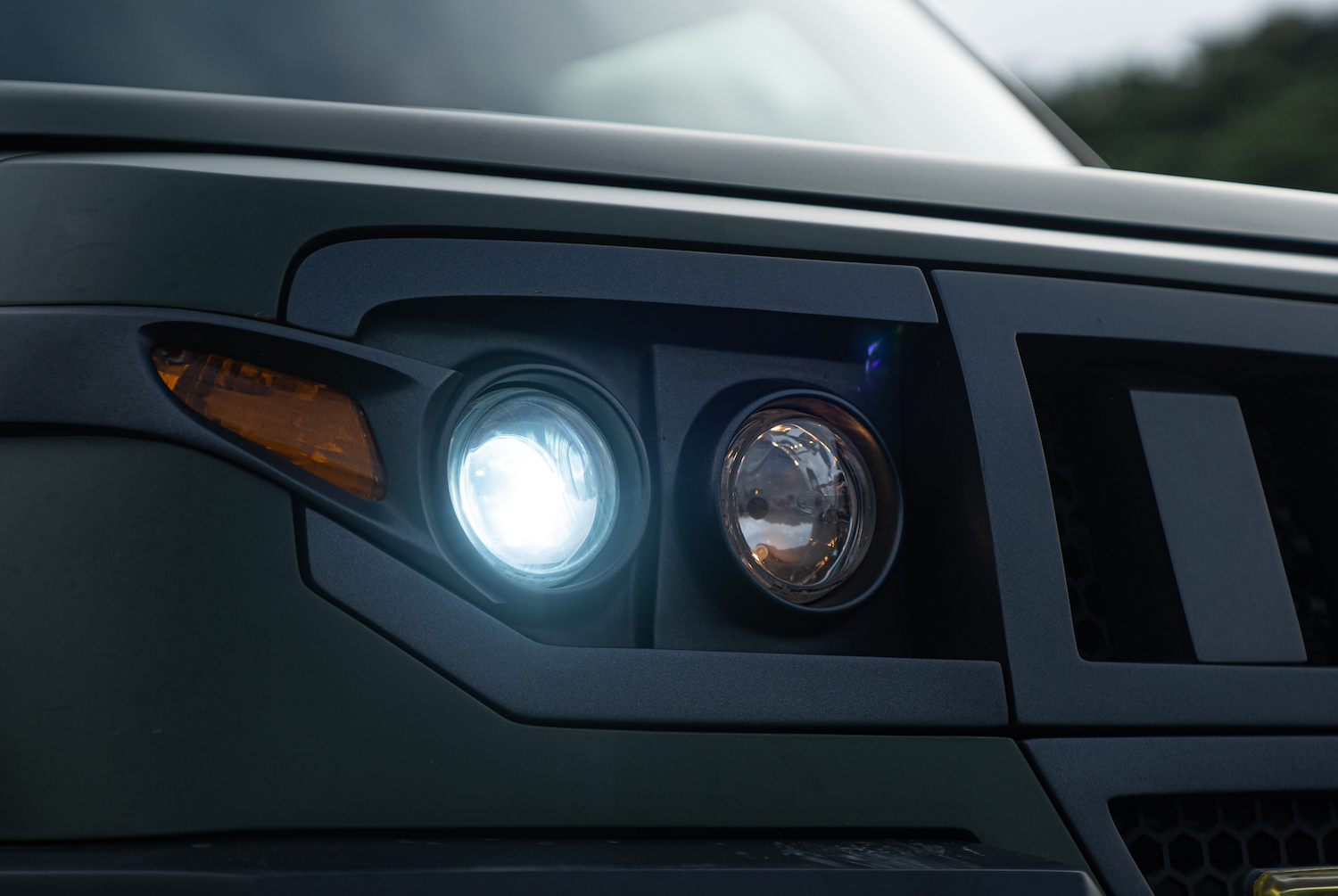 Kapil Sanghvi is an affluent businessman who was keen on buying a new SUV, but just any car wouldn't do. Being someone who has always boldly done things on his own terms, be it his business or lifestyle, he wanted an SUV that would truly reflect his personality. After exploring options from multiple manufacturers, Kapil concluded that if he had to buy a car, it had to be something unique and uncommon. That's when he heard about Mahindra Customisation- Mahindra's automobile division that is dedicated to transforming the group's vehicles into extremely unique, individual and personalised vehicles. Once this had been decided, the obvious choice was the fully loaded, top-variant, Mahindra TUV300. Being a compact SUV with authentic SUV characteristics, made it perfect for Kapil and his wife, Mansi, not just for urban jaunts, but to explore and go on adventures. Trips to their farmhouse, which takes them on rough and broken roads, is a struggle for normal vehicles. The Stinger's design and performance makes it comfortable and capable at the same time. The powerful mHAWK100 diesel engine of the TUV300, coupled with the cushion suspension technology, is perfect for this. It offers enhanced ride comfort across all surfaces and effortless driving on long journeys.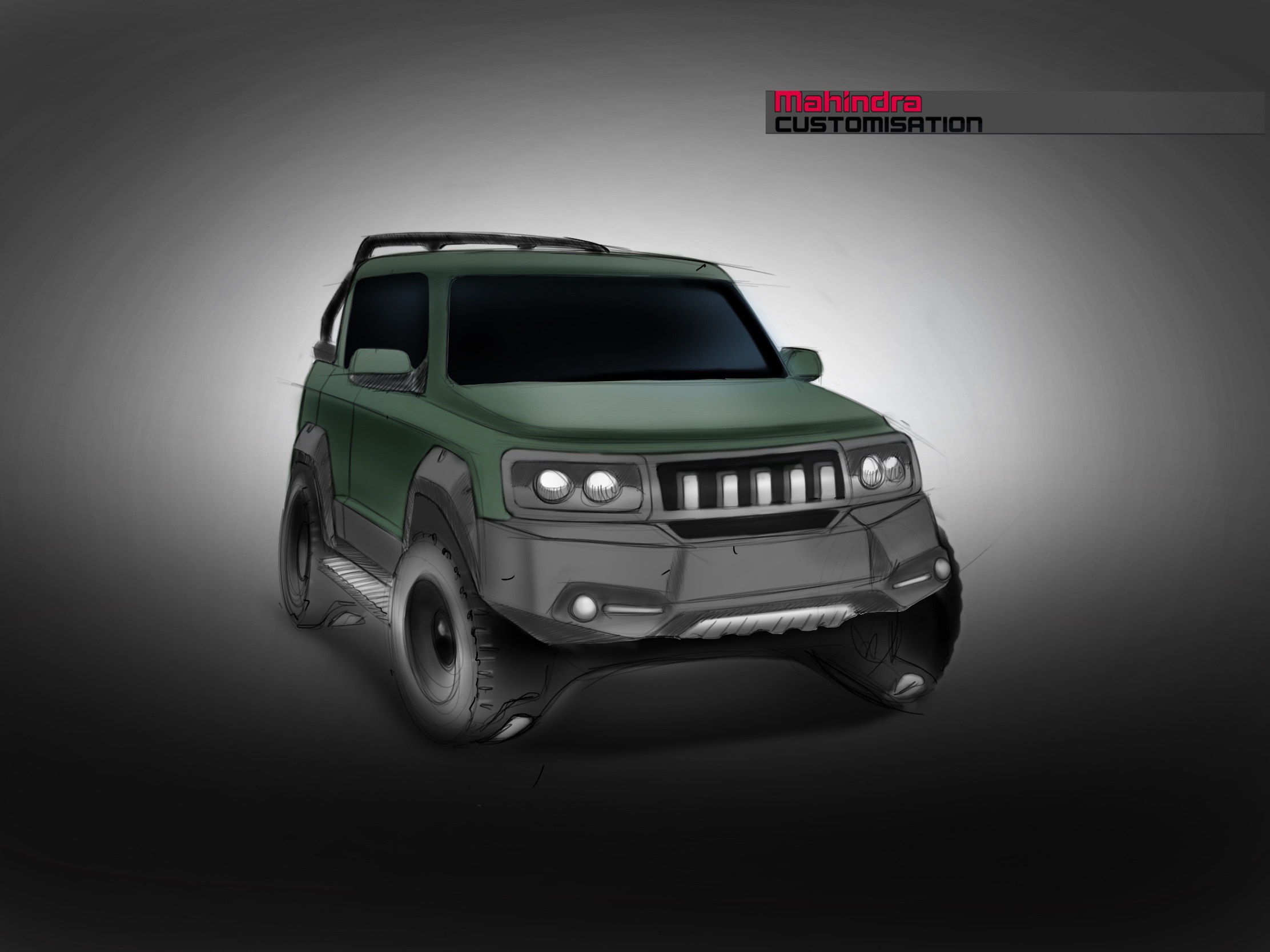 But it was to be Kapil's gift to Mansi, which meant in addition to being good, it had to be uniquely special. And thus began the process of ideation, where Kapil sat down with Mahindra Customisation designers. Mahindra Customisation has a full-fledged customisation facility and studio in Mumbai, with a state-of-the-art body shop, paint shop, designers and highly skilled fabricators to make your dreams come true. And getting the customisation done directly from the OEM had the assurance of quality and reliability. A lot of meetings and sketches later, the SUV was brought into the workshop and work began. It took a couple of months, but once completed, the TUV Stinger (as it was then named) had taken on a whole new appearance and boasted enhanced looks. It all starts with the paint scheme, and Kapil had a huge range of colours to choose from. But if the SUV had to be truly his, he wanted it to reflect something closer to his heart- in this case, his favourite jacket- which was gifted by his wife on a special occasion. The customisation team got to work then, and managed to replicate the exact shade of olive green to match Kapil's leather jacket.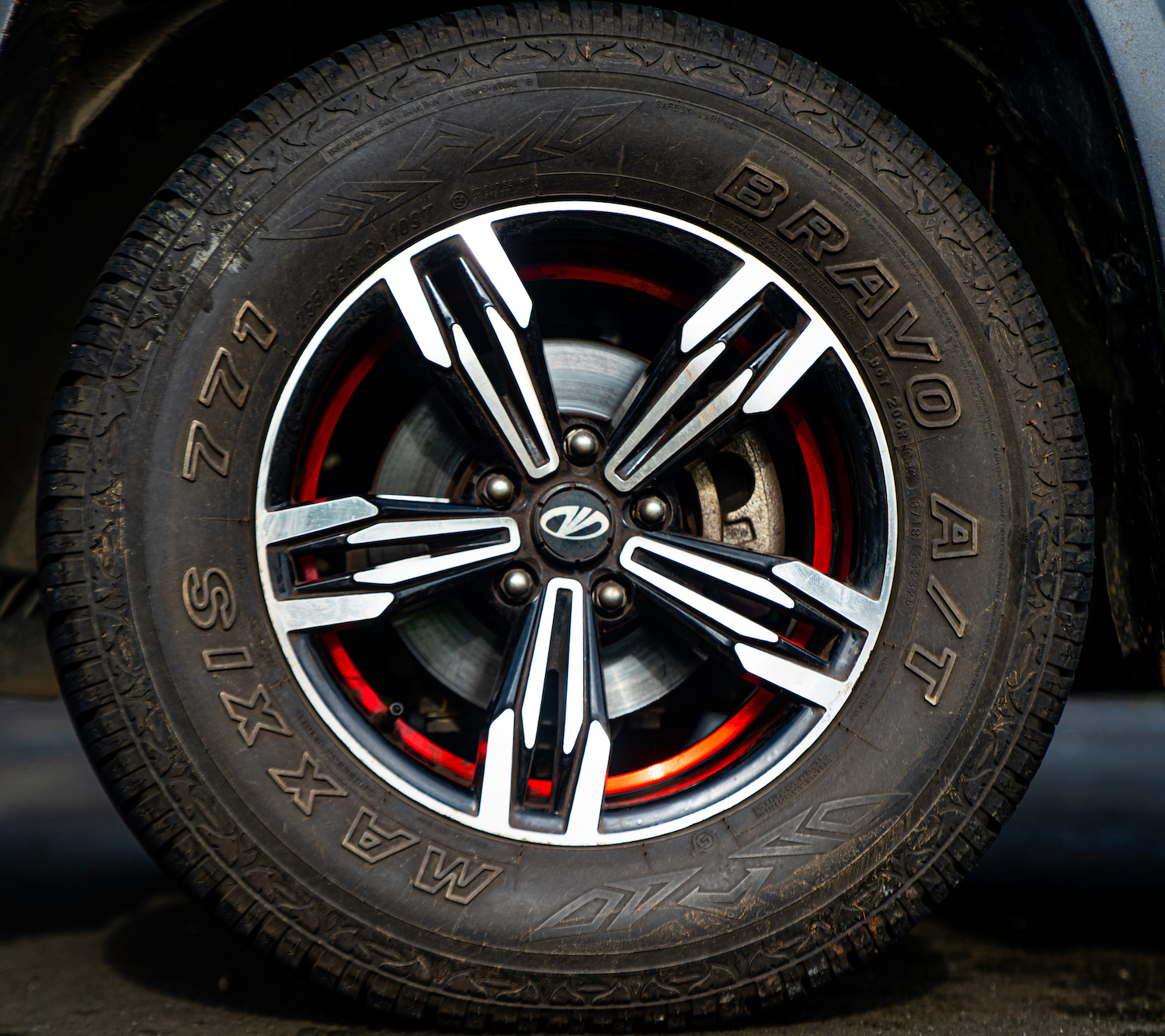 Kapil wanted to transform the front of the SUV into something that didn't just look bolder, but was actually sturdier too. The headlights were replaced with a sleeker, custom set, and an imposing front grille was designed and reinforced with 3 mm thick steel plating. Traditionally, this look would be finished off with large spotlights on the roof, but Kapil- preferring a subtle vibe- opted for a set of orange roof lights, that reflected his humble nature. Every once in a while, the family takes the SUV off the beaten track, which is why the wheel arches have been flared slightly to accommodate bigger wheels with a wider track. To make ingress/egress easier, a stylish footstep has also been added which is tough enough to withstand adventures. And the muscular door cladding adds to the persona of the vehicle, leaving no doubt that this car is used by people who spend time outdoors.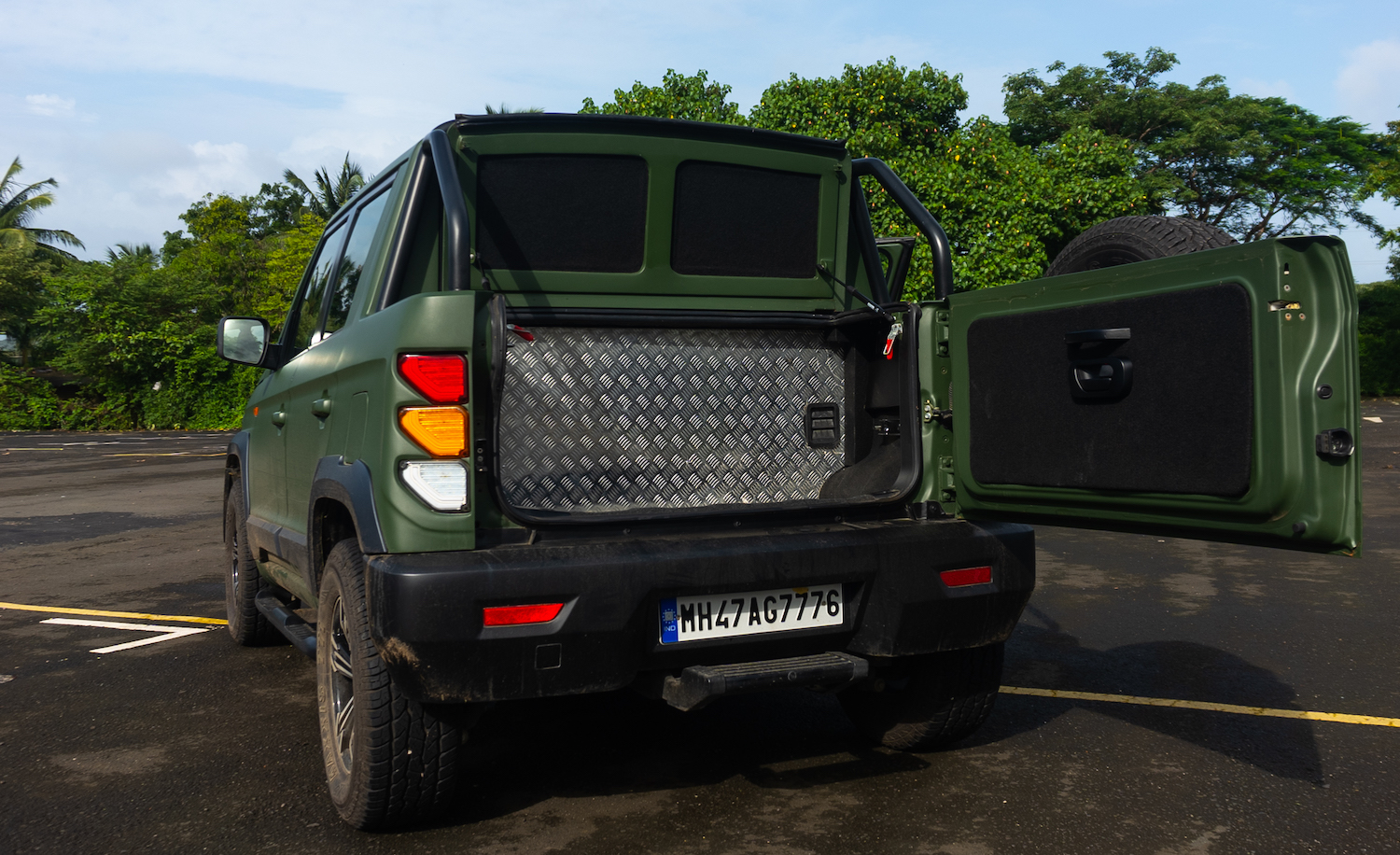 The biggest change, though, is at the rear, which has been chopped to completely transform its visual appeal. It gets an openable boot instead, which is regularly used as a viewing platform by Mansi and her friends, where they can sit, relax, take in the sights and 
have conversations, when they go out for a scenic drive.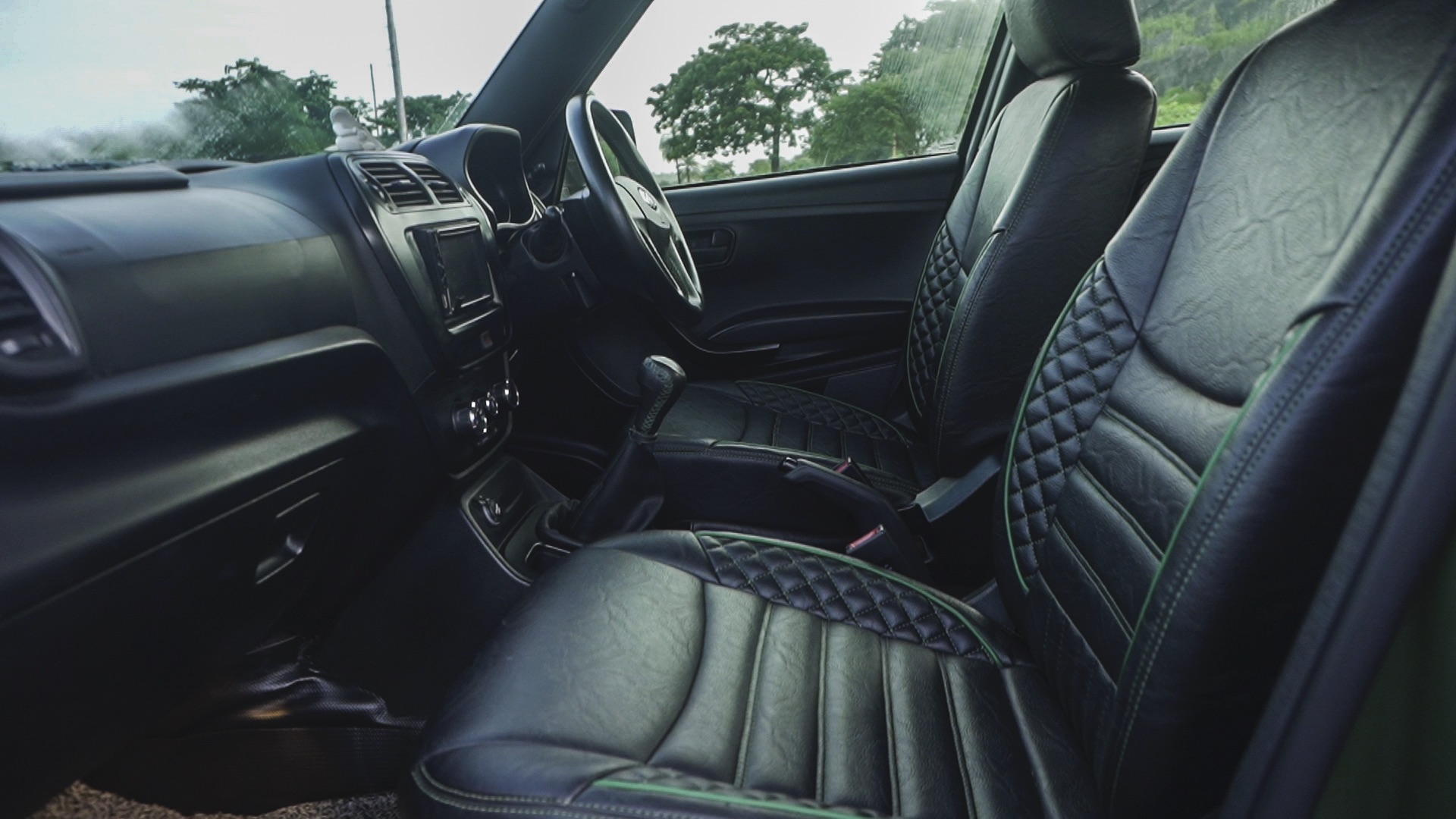 Step inside and this theme continues. The rear row of seats has been moved back a little to make an already comfortable place even more luxurious with additional legroom. Up front, although the TUV300 has a high seating position, the seats have been raised a few inches. Even the steering wheel is customised for ease of driving. In addition to this, an electric sunroof lets in air and natural light, something Mansi is very fond of. And in line with being a customised SUV, the stitching on the steering wheel, gear lever and seats all match the exterior of the vehicle.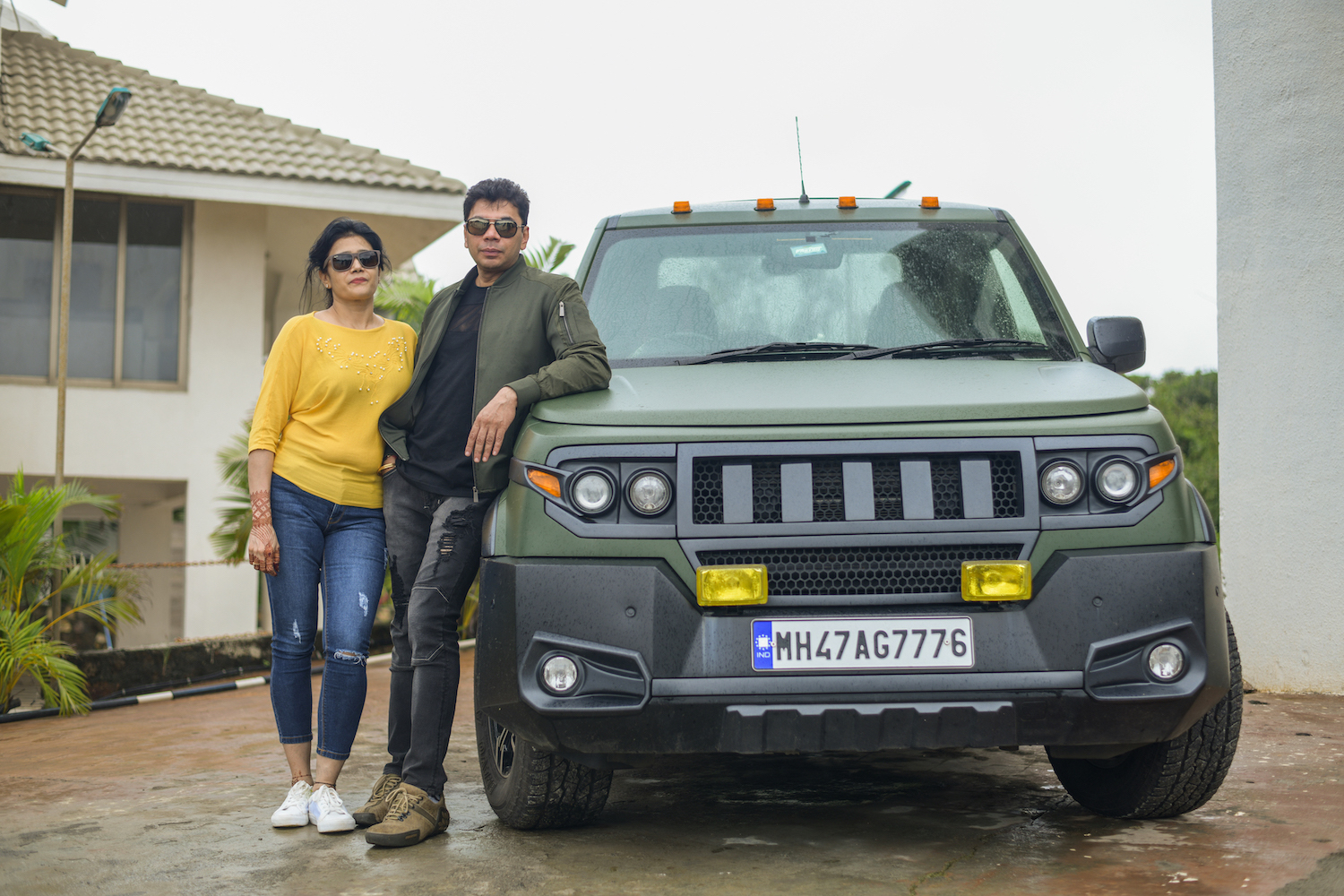 Now when Kapil goes out with his wife and kids, the TUV Stinger is the talk of every conversation. Not only does it instantly stand out, but is a reflection of the owner in the truest sense. Mansi regularly goes on drives with her friends, too, and says, 'When I tell them it is a TUV300 under all this, and it was made specifically for me, they are pleasantly surprised that this level of customisation is even possible. It makes me feel important and special, and I certainly enjoy the attention. Of all the gifts Kapil has given me, this has to be the best.' And for Kapil, it is a childhood dream fulfilled, to have a customised SUV, though the best reward is seeing the joy on his 
wife's face.
Sponsored Content
For more information on the Mahindra TUV300, head to http://www.mahindratuv300.com