'I mean, what else do you need?' asks Abhishek, in between his explanation of why he is glad he purchased the Nissan Magnite more than two years ago, in February 2021. His strong belief in the Nissan badge and a sense of pride in his Nissan Magnite is visible the moment he starts talking about his car.
He owns the MT XV Premium variant, with a sporty red and black dual tone colour scheme. He told us that his was the first dual-tone Nissan Magnite in his city, and he had booked it at more than eight locations when bookings opened. He also told us something that we witnessed when we tested the Nissan Magnite — its design is an absolute attention grabber. At every traffic light and rest stop, he would find people staring at it in admiration. Most would come to him asking how the car was, and those who know about the extensive list of features it came with at this price point asked how well they functioned.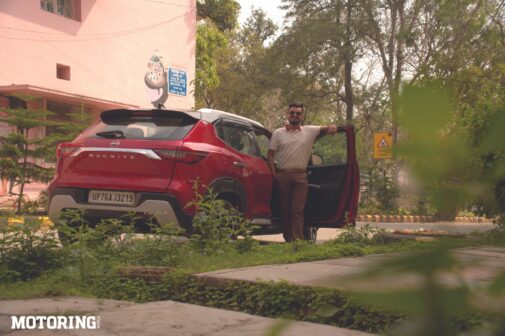 The Nissan Magnite is a significant car for many reasons. It not only gave Nissan great mass market success, it also made sure the Indian SUV segment didn't become a two (or three) horse race. This means that customers become the eventual winners, in a market that remains healthy enough for various automakers to play and profit in. The Nissan Magnite also reimagined the perception of what a compact SUV should be. No other brand could boast of such a tantalising combination of great design, a long features list and absolute value-for-money. Many also asked us about how Nissan managed to price the Nissan Magnite so competitively, and so it was about time that we did some research to see how customers felt about their Nissan Magnites.
As we write this, Abhishek has already done more than 66,000 km with his Nissan Magnite. These are big numbers in just two years, and prove that this particular Nissan Magnite is a prime example of how Nissan's manufacturing and design prowess is fairing out on our roads. We got to drive his Nissan Magnite for a bit, and it is commendable how well it's held up; all those thousands of kilometres and the car still feels as good as new! There weren't any untoward sounds or rattles, nor did the interior have any visible signs of wear and tear.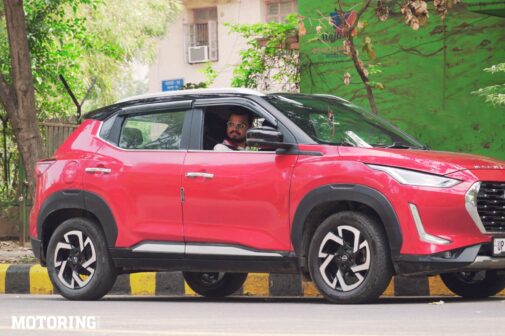 Upon being asked if he has any special stories to share about his Nissan Magnite, Abhishek promptly replied, 'Many!' as his cousin Kartikeya, who was accompanying him, also laughed. Turns out that the cousins, along with the rest of their squad, have explored every bit of Uttarakhand with the Nissan Magnite, and everyone just loves how well it handles up in the mountains. Abhishek told us about how five of their group had to travel in the Nissan Magnite, and they placed a mattress in the boot, which instantly became the place everyone wanted to spend time in when they took rest stops. The 336-litre boot offers lots of space, and Abhishek quipped 'If it is comfortable enough for a living being, then the luggage must also feel comfortable inside the boot.'
He told us about how his mother suffers from migraines and cannot travel more than two hours in any other car in their family other than his Nissan Magnite, in which she has always felt extremely comfortable — so comfortable that she happily did a 1400+ km Noida to Vaishno Devi drive. This says a lot about the Nissan Magnite's seating comfort, said Abhishek. He says the same holds true for its features list, which rivals cars almost twice its cost.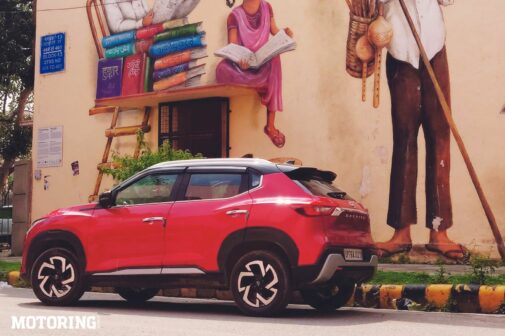 As for the after-sales experience, he told us about when he was travelling with his boss in Agra's Sadar Bazaar area. His car developed an issue and he had to call the RSA, and within 30 minutes, a tow-truck arrived and picked it up. At that time, there was no Nissan workshop in the area, and the nearest one was in Gwalior. Nissan arranged a cab to take Abhishek to Gwalior and put him up at a hotel. In the meantime, his Nissan Magnite was attended to and repaired without any cost to him, and he was again provided a cab to reach the workshop to collect his car. Abhishek says 'Any mechanical thing can have an issue, it is understandable, but how Nissan responded to a customer deserves applause. I am certain no other automaker would have gone to such lengths in making sure a customer did not suffer.'
Circling back to the question Abhishek asked in between talking about his Nissan Magnite — 'I mean, what else could you ask for?' — we had found our answer. Nissan India is doing things right, dealing with its customers by making sure that they are always their priority. After all, when was the last time you met someone who loved his car mainly because he trusted that the company that had built it had always got his back?