It's World EV Day, and while usually we like our set of wheels to have smoking habits, sometimes a relaxing, quiet drive on an electric vehicle is what you need after a long day, especially factoring in the fuel prices that seem to be getting higher than Snoop Dogg. This could also be applicable for people who run into month-end struggles before the month-end (which, for some of us, happens at a rather embarrassing frequency).

Electric vehicles are a great way to save money on your commutes, after the initial expenditure, that is! But then, the infrastructure is being worked upon continuously to make it better. However, in a sea of inferior products stand out a few genuinely great ones that can be just as dependable as a regular dino-juice drinking car / scooter. Since it's World EV Day, we decided to share with you the best ways to switch to electric, without completely emptying your bank account, beginning with two-wheelers.

Scooters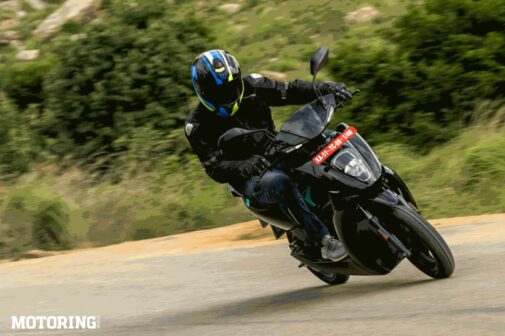 Ather 450S
We all are familiar with just how good the quality of Ather scooters is. There are no signs of cost-cutting anywhere, no inconsistent panel gaps to speak of, the ride and handling dynamics are very sorted, and they encourage you to have fun. The Ather 450S, priced at Rs 1.17 lakh (ex-showroom, Delhi) is for someone who wants the Ather experience without all the bells-and-whistles of the 450X Gen 3. It gets a claimed range of 115 km on a single charge, taking six hours and thirty minutes to fill its 2.9 kWh battery pack up to 80 per cent. Read our review for a detailed perspective on it.

TVS iQube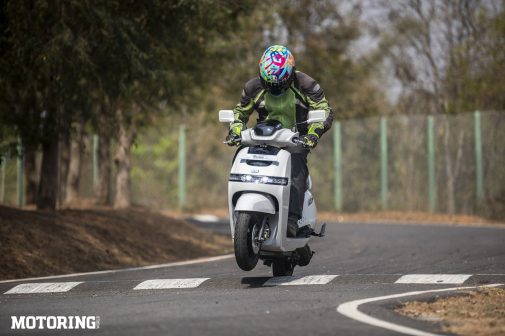 To quote our colleague Kartik, "imagine any contemporary TVS scooter, deduct the sound, and that's the iQube for you. It's as simple as that." Really, it is. The iQube is essentially meant to be a comfortable family scooter that's easy for everyone to ride. Now that's not to say there's no fun to be had with the iQube, but it just prefers doing things in a calmer, sedate manner. It can practically help you with your everyday commutes and chores, and not tire you out one bit. The iQube can run up to a claimed 100 km on a single charge, takes a claimed 4.3 hours to charge up to 80 per cent, and it gets a TFT screen with app connectivity, navigation, and more. All yours for Rs 1.23 lakh (ex-showroom, Delhi)

Cars
MG Comet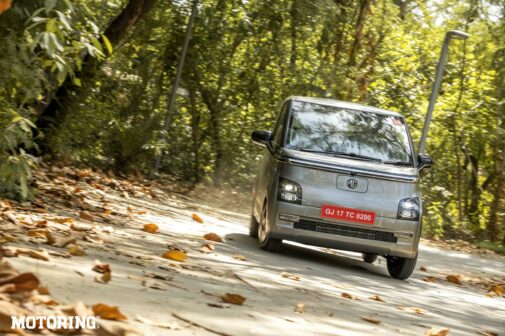 The MG Comet is one quirky-looking car. It appears small, but it's actually spacious, for two people that is, because the rear passengers will not agree with me! The MG Comet aims to tackle the growing traffic congestion in our cities with its small size. The driving position is commanding, it seats you high up and the large glass area aids in all-round visbility. Driving it may remind you of the Maruti Suzuki Omni though, because there's hardly anything up front. 

For those of you who aren't a fan of the Space Grey interiors, the base Pace variant comes with a Starlight Black theme. The Comet gets a 17.3 kWh battery pack, which can be charged up to 80 per cent in 5.5 hours, giving it a claimed range of 230 km. At Rs 7.99 lakh (ex-showroom), this is the most affordable way to switch to electric on four-wheels. Although one may miss out on the iSmart suite, the blended touchscreen system and the convenience of CarPlay / Android Auto, you do get two airbags at the front, ABS, ISOFIX child seat mounts, rear parking sensors, follow-me headlamps, a tyre pressure monitoring system and more. After all, being safer makes up for other gizmos.

Tata Tiago.ev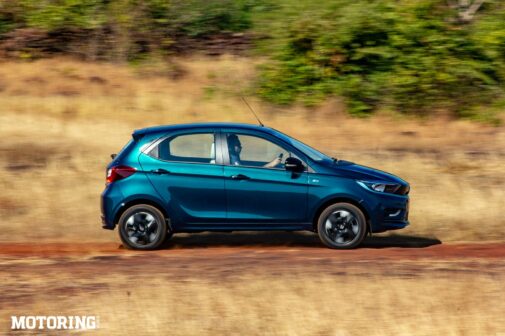 The Tata Tiago.ev is for those who want something that's larger than the MG Comet, something that feels like just a normal car in everyday conditions. The claimed range figure stands at 250 km on a single charge, and its electric motor generates 60 bhp and 11.2 kgm of torque. The battery pack is a 19.2 kWh unit that takes a claimed 6.9 hours for a full charge via a home charger. In terms of driving, the Tiago.ev has got a light steering wheel, the compact dimensions, comfortable seats and good visibility make it an easy car to drive. However, the tyres will squeal if you cane it around a corner or accelerate hard enough. 

The most affordable variant of the Tiago.ev is the XE Medium Range, which can be yours for Rs 8.69 lakh (ex-showroom, Delhi). However, it misses out on a lot of creature comforts, including an infotainment screen, push-button start, power windows, bluetooth connectivity, driver seat height adjustability, a sound system, rain-sensing wipers, and automatic headlamps. Thankfully, you still get multi-mode regen, and safety features such as two front airbags, ABS, tyre-pressure monitoring system, reverse parking sensors, and an app-based SOS call among others. And you can carry four people in comfort.

These were our picks for how to switch to electric in the best and most affordable ways. Let us know your thoughts — what EV would you like to pick, and follow our social media handles for more!