In our line of work, we're privileged to cross paths with extraordinary individuals whose stories enrich our lives. They unravel experiences that broaden our horizons. This is one such tale, a journey of legal insight, set against the vibrant backdrop of Ahmedabad. Here, we introduce you to Smriti Tripathy, a distinguished lawyer at the Gujarat High Court, and her equally captivating companion – the Mahindra Scorpio-N Automatic.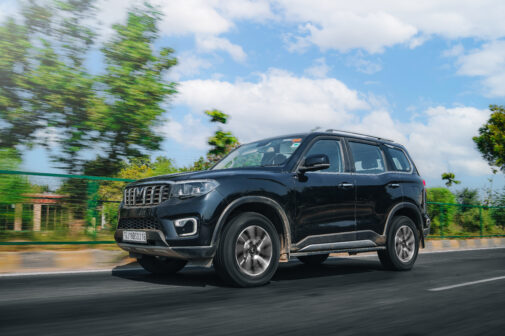 Ahmedabad, a city pulsating with energy and cultural vibrancy, offered the perfect canvas for our adventure. Its dynamic streets and lively atmosphere would serve as the stage for an unforgettable day, entwining Smriti's professional and personal life with the sleek and polished Mahindra Scorpio-N.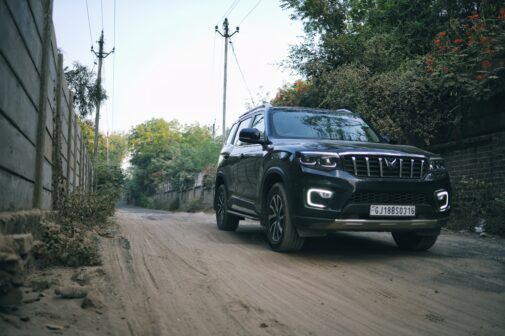 Our story began at Ahmedabad Airport, where we eagerly awaited Smriti's arrival. As she pulled up in the Scorpio-N, it was an entrance worth a second look, setting the tone for our remarkable journey.
Our journey through Ahmedabad's vibrant streets injected a new pulse into the city's dynamism and traffic complexities. Conversations seamlessly intertwined between the Scorpio-N and Smriti's life as a high-achieving lawyer. For nearly a year, she had chosen the Scorpio-N as her daily companion and her contentment radiated with every mile. We delved deep into her remarkable legal career, exploring the hurdles she overcame not only at the Gujarat High Court but also in courts across the state. As we unveiled the captivating backstory of her career choice, she graciously credited her journey to her father-in-law, whose influence acted as the spark for her legal pursuit, and her mother-in-law, a pivotal figure in her professional education. Her husband's unconditional support acted as a driving force, propelling her to dream bigger and surpass her expectations, just as the Scorpio-N effortlessly navigated the city's chaos, proving to be the ideal companion for her ambitious lifestyle.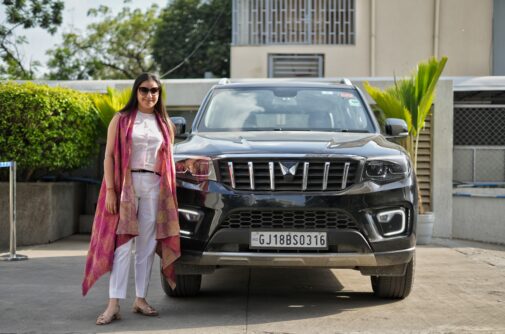 In this incredible journey, the Scorpio-N played an indispensable role, connecting her to her ambitions, and seamlessly blending her life story with the road to success.
Smriti's enthusiasm for the Scorpio-N was infectious. She praised its impeccable shift quality and driving comfort, all thanks to the state-of-the-art 'Shift by Cable' technology. The smooth transitions between gears made our journey not just comfortable but truly enjoyable.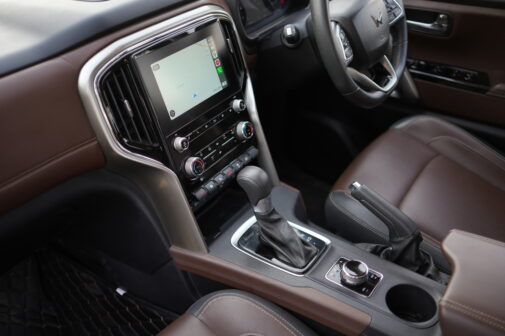 The Scorpio-N Automatic is more than just a convenience; it's a performance powerhouse when needed. The six-speed automatic transmission with Torque converter technology ensures a flawless drive, providing the power and control required for overtaking and navigating the city's bustling streets. With Zip, Zap, and Zoom drive modes for 2WD variants and intelligent terrain modes for 4WD variants, the Scorpio-N seamlessly adapts to various driving conditions.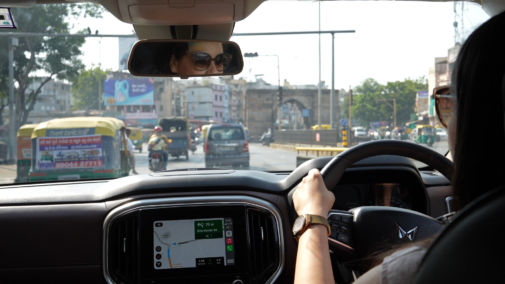 Our journey not only showcased the Scorpio-N's remarkable features but also shed light on Smriti's life schedule as a practising lawyer which included the unforeseen travels and rendezvous with interesting cases. As we navigated through traffic, her witty remarks and humorous comparisons between the Scorpio-N and her courtroom skills added a delightful layer to our conversation.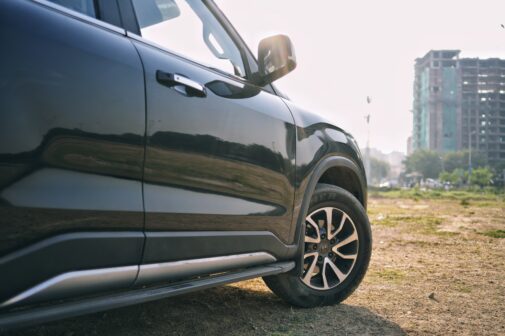 Our adventure continued as we made our way to Agashiye, a renowned heritage restaurant nestled within the historic walls of The House of MG. Overlooking the old city, Agashiye provided a mesmerizing backdrop to our unfolding tale. As we entered this hidden gem, the scent of traditional Gujarati cuisine wafted through the air, tantalizing our senses. The interior of Agashiye exuded a rich cultural tapestry, with intricate woodwork, charming courtyards, and an ambience that transported us to a bygone era. Seated in a cosy corner, we eagerly awaited our sumptuous Gujarati feast.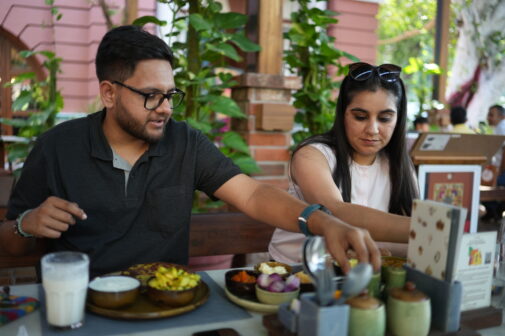 The traditional Gujarati hospitality of Agashiye's staff made the experience even more memorable, as they explained the origin and significance of each dish.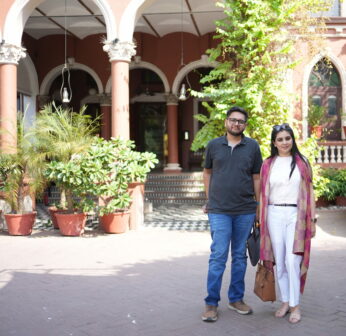 As we savoured our meal, we delved into stories of past adventures, reminiscing about remarkable journeys and sharing anecdotes that had left a mark on our lives. The meal acted as a catalyst for conversations, forging a deeper connection between us and our gracious host, Smriti. Laughter and camaraderie filled the air, creating an atmosphere that was as warm as the dishes on our thalis.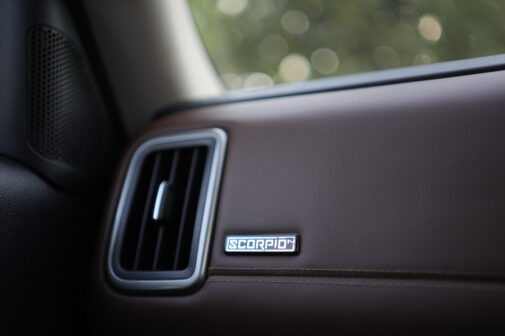 As the sun slowly descended over Ahmedabad, casting a warm, golden hue over the city, we left the restaurant with our hearts and stomachs full. Walking back to the Scorpio-N, we felt invigorated and ready for our next adventure. The vehicle's polished appearance complemented the beautifully lit streets of Ahmedabad, setting the stage for our journey into the heart of the Navratri celebrations, where we would don traditional attire and immerse ourselves in the festivities.
The Mahindra Scorpio-N Automatic isn't just a reliable and stylish companion; it symbolizes trust and an aspirational lifestyle. Our adventure in Ahmedabad showcased the Scorpio-N's practicality and offered an intimate glimpse into the life of a high-achieving professional. It seamlessly blends into urban life, turning every journey into an unforgettable experience.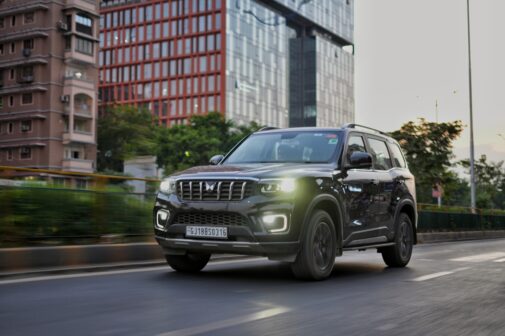 As we approach the festive season, the Mahindra Scorpio-N Automatic emerges as the ultimate choice for those seeking convenience and sophistication. It's not just an SUV; it's a lifestyle choice representing trust and the pursuit of success. With advanced technology, impeccable drive quality, and exceptional performance, the Scorpio-N is the ideal companion for those who won't settle for less.