'Why did Yamaha make this motorcycle?' I thought, as MT-01 idled on its side stand, shaking the ground under my feet. It's not like any Yamaha before or since, even despite the V4 V-Max and VMax. Was the MT-01 supposed to be a VMin? Not likely, since its two cylinders displace an insignificant 9cc less than the VMax's 1679cc. Was it a one-off flagship? Was Yamaha testing the waters for a future V-twin line of motorcycles? Was it ahead of its time? Was it supposed to be a Japanese Buell? Was it supposed to finally open the eyes of the Harley-Davidson bunch to Japanese reliability? I suppose the answer is yes to all those questions, but we'll never really know. Yamaha stopped making it in 2012 after a seven-year run.
When the MT-01 concept was unveiled at the 1999 Tokyo Motor Show, a poster of it went up on my wall faster than anyone could say, 'Wow!' And it made it to showroom floors more or less intact, too, at least as far as major design elements were concerned. Even in 2020, the MT-01 overwhelms anyone with the gift of eyesight. Despite that all-black scheme of this motorcycle, it's as anonymous as a Japanese gorilla beating its massive V-twin chest. The tank is disconcertingly tall, well above the waist of my six-foot frame. And one look at those high-level exhaust pipes may well make someone duck out of self-preservation instinct.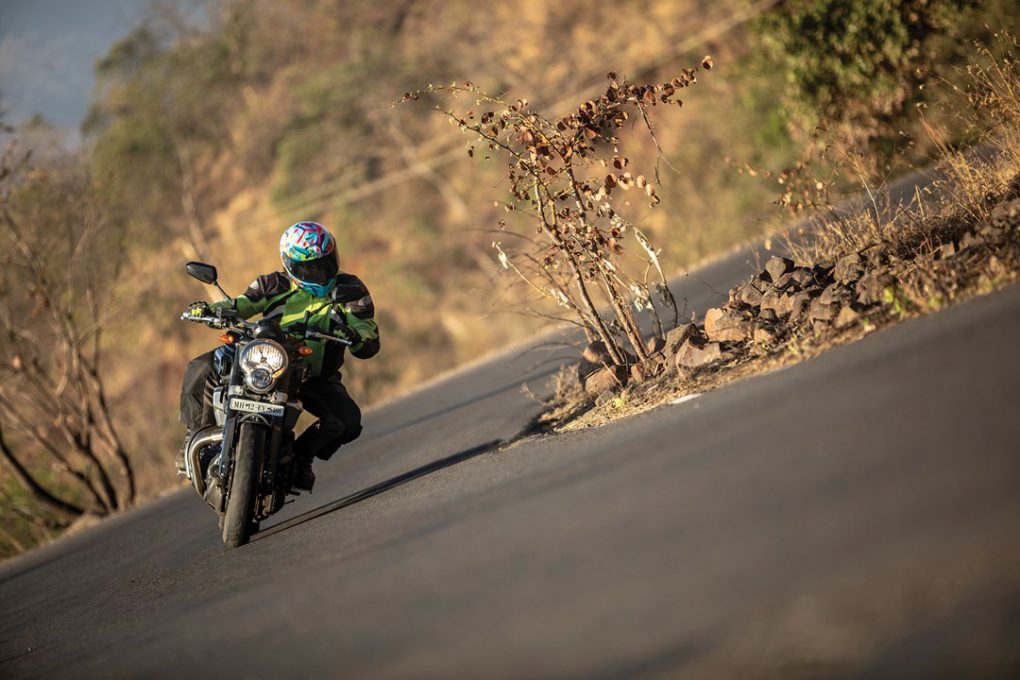 To call it a brute may be an understatement, but the MT-01 is not without sophistication. Every surface is finished to the highest standard, and even after all these years this bike looks like new. That may also be because the odometer reads just above 1600 km, but I doubt it'd be any different if ridden more and looked after well. That giant V-twin, a typical cruiser component, does not look out of place in the mix of sporty parts that include the USD front fork with radially-mounted callipers. And those golden headers sprouting from each cylinder highlight the already monumental V-twin even more.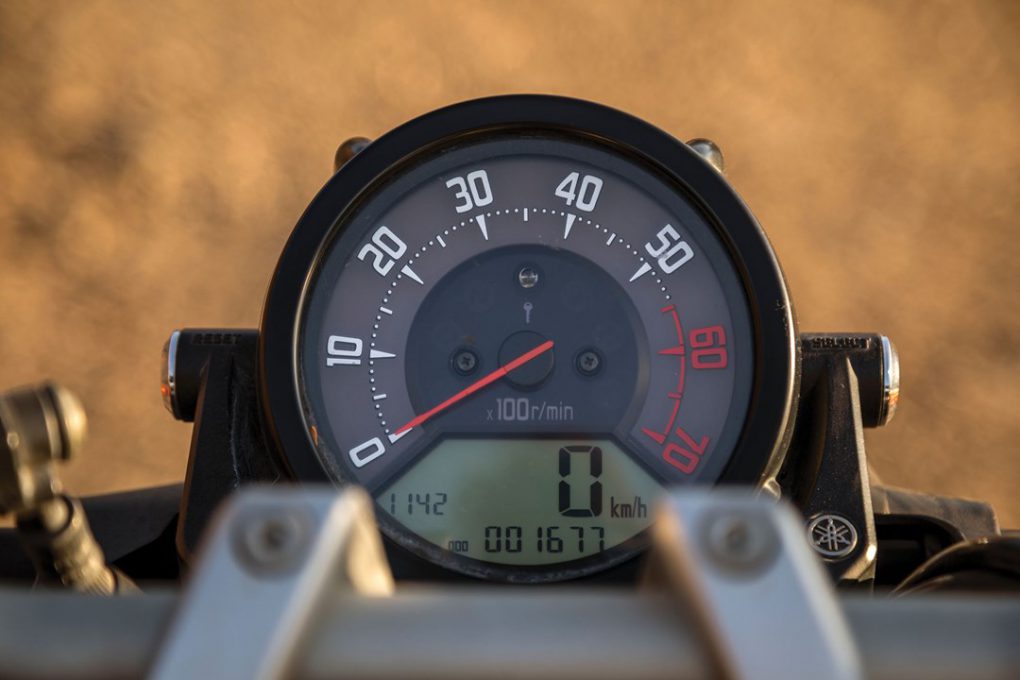 The headlight is a bit off, I think, but there's so much more on the MT-01, I forget to complain about it. People call it a muscle bike, and it does look like it ate everyone at the gym, proceeded to work out, and then ate the equipment, too. No book on motorcycle design will be complete without the MT-01, that much is certain, though they might not all agree on what to say. The overall effect is made up of two thoughts: 'Man, that is a motorcycle and a half' and 'I want to drink what its designers had before coming up with this motorcycle.'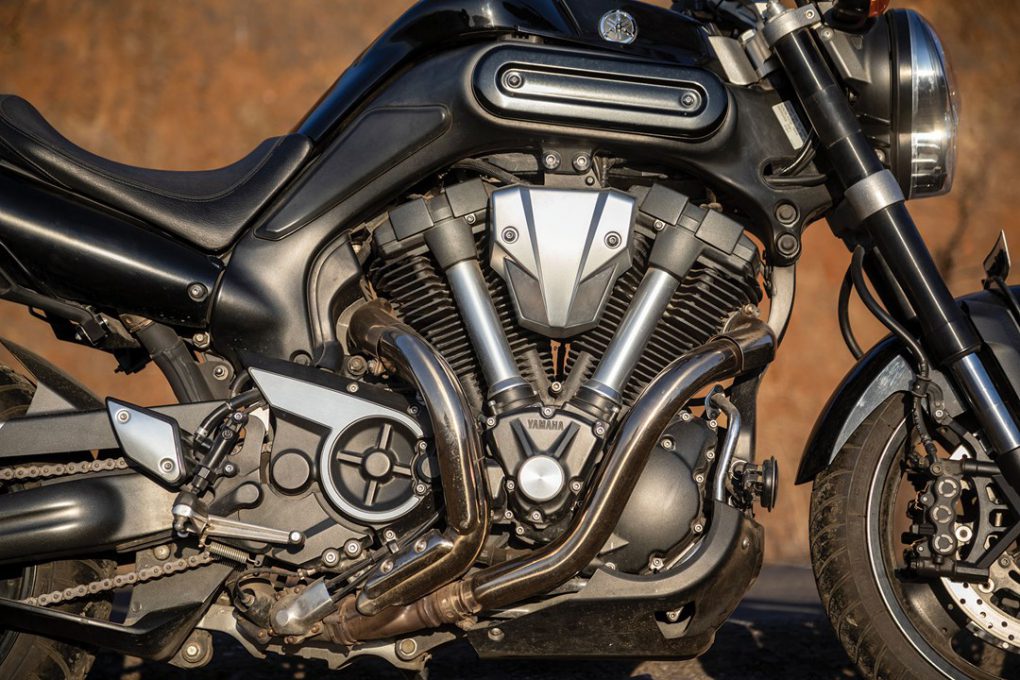 The numbers contained in that formidable sight are no less awesome. That's a 1670cc motor that produces a less-than-bragworthy 89 bhp. However, this motor is an example of big V-twin magic; peak power is produced at 4750 rpm and, most importantly, you get 15.32 kgm at 3750 rpm. That means all the clichés about torque live inside that V-twin. And they came out in bold capital letters each time I opened the throttle. In bold. What may be a sobering effect is to realise that the MT-01 has no electronic riding aids whatsoever.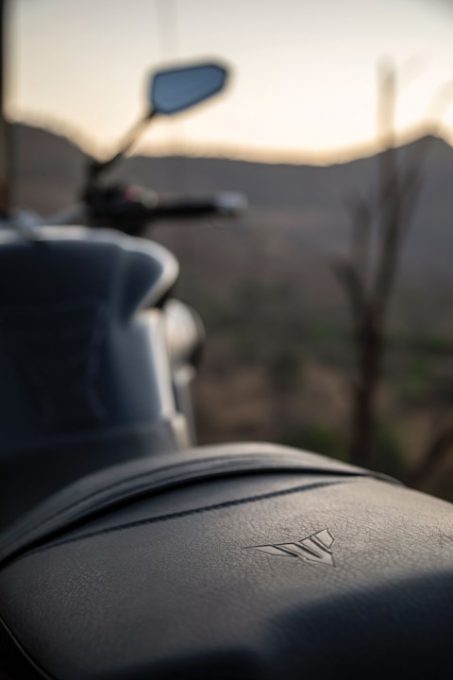 The full import of that fact was knocked into my head as I slowed for a corner on cold tyres and the rear locked up for several metres, my startled brain observing, 'Does that even happen anymore?' That's not something I seek on a 265-kg motorcycle. The tyres did take some time to warm up, but once they did there was enough grip to ride the MT-01 with reasonable enthusiasm. And as I pushed the bike in ever-harder increments, the weight simply evaporated into the cold morning. The MT-01 displayed only a slight initial hesitation to turn, but once it did, it stuck to its line like a hand to a livewire. I should've known — Yamaha can't make a bad-handling motorcycle.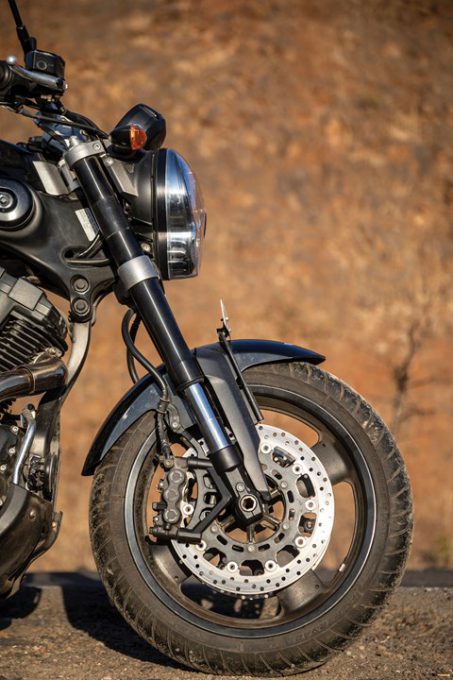 That's not to say you can go chasing an R1 with the MT-01, just that it's far easier and more enjoyable than its imposing stance might suggest. Braking, with the lack of ABS, was always going to be a most careful exercise for me. That said, on the occasions that I pushed the bike hard, it never threatened to become unwieldy. I was always aware of the weight, but it didn't really bother me. It was so easy, Harley riders wouldn't know what to do with the handling. But they'd be right at home with the motor.
Seriously, that V-twin felt like any Milwaukee motor I've ever ridden. Big-twin vibes were ever-present, but they caused happiness rather than grief. The MT-01 is yet another example of why V-twins put a smile on their riders' faces. Only a breath of throttle and it picked up speed in an exponential manner. At low speeds, it rumbled along, but only a hint of throttle and it roared away into the distance. The lazy rpms hid actual speeds rather well, so frequent glances at the speedometer were called for. There was no such thing as bogging down because that small rev band could hardly stop all that torque from bursting out.
There was no need to redline it, neither did I miss a sixth gear. This wasn't a bike made to satisfy cheap thrills. Rather, it was made to ride smooth and fast, feeling like a surfer on top of that famous Japanese tsunami painting, Under A Wave Off Kanagawa. It's not outright sporty, neither is it cumbersome. In fact, the more I rode it, the more I realised just how real-world a motorcycle the MT-01 is. Riding all that torque controlled by top-quality parts is a special feeling, one that will grow on anyone who likes fun on motorcycles. And it's got its quirks, too.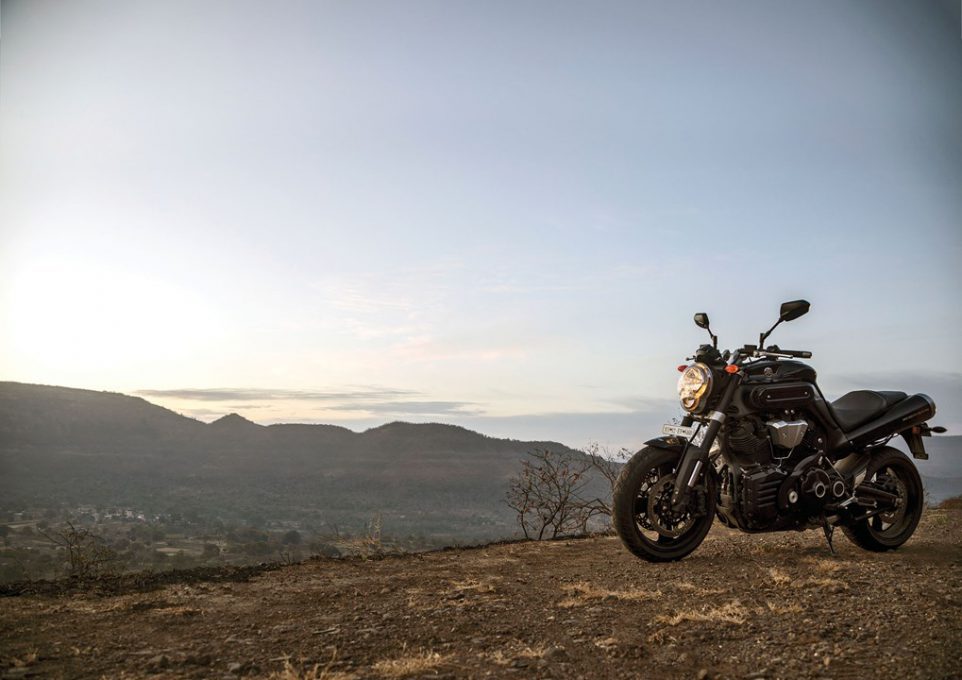 Of course, the mirrors are useless unless the bike is switched off. And the distance between the pillion seat and footpegs dictates that any co-passenger must be a three-foot gymnast. And there's an underseat fan that cools something, presumably the exhaust, even after the bike's turned off. Before it added to battery-discharge worries, it also fooled me into looking for a puncture on that big rear tyre, wondering how on earth I was going to push it to a repair shop. That's enough character, I'd say. A one-of-a-kind motorcycle must have it, even if it makes one question why it was made at all. And the answer was right there, lit up by the soft light of an early sun, pointing its twin howitzers at my head — 'Why the hell not?'
A big thanks to Adil Jal Darukhanawala for giving us his MT-01. Or maybe he doesn't know yet and Kaizad had sneaked it out. Well, thanks are due to a Darukhanawala, in any case!
MOTODATA
Yamaha MT-01
POWERTRAIN
Displacement: 1670cc, V-twin
Max power: 89 bhp@4750 rpm
Max torque: 15.32 kgm@3750 rpm
Transmission: 5-speed
CHASSIS
Type: Aluminium die-cast frame
BRAKES
F/R: 310-mm twin discs/ 267-mm disc
TYRES
F/R: 120/70 ZR18 / 190/50 ZR17
DIMENSIONS
L/W/H (mm): 2185/790/1105
Wheelbase: 1525 mm
Ground clearance: 140 mm
Seat height: 825 mm
Kerb weight: 265 kg
Fuel capacity: 15 litres
PRICE: NA