What came first, the chicken or the egg? It's one of those fundamental questions of life, the answer to which, despite being one amongst the two, is never convincing enough. Theories of deduction may arrive at a conclusion only to be fittingly countered by another one. And while we've put a man on the moon, found a way to go around the world at the speed of sound and have even developed a technology which lets you buy shoes off the Internet, the answer to this fundamental question is and will be 
a mystery.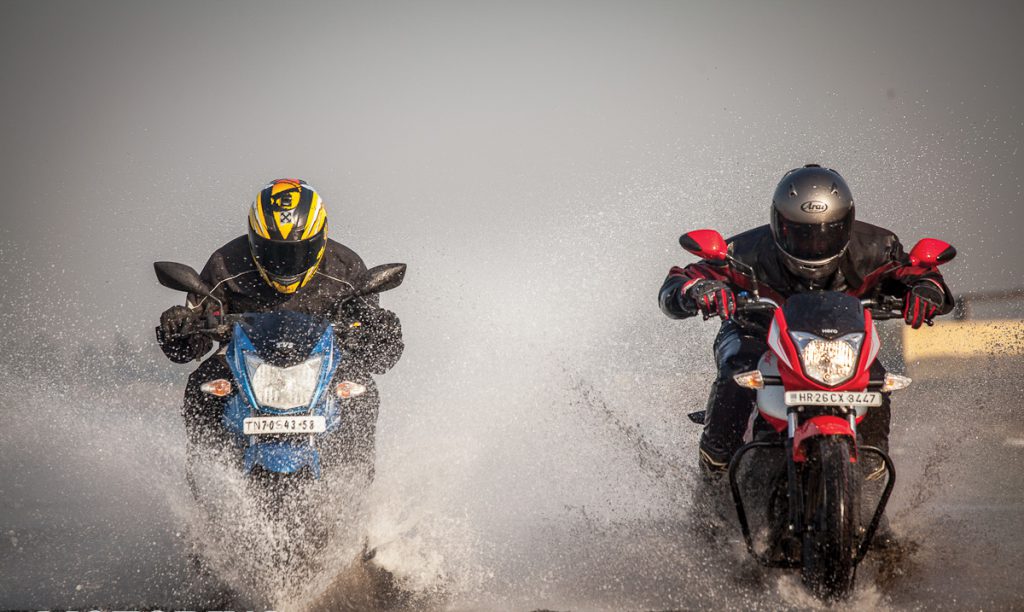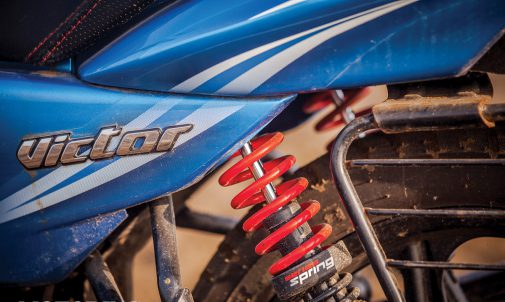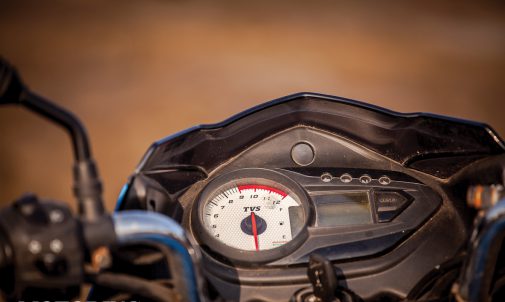 In the case of commuter motorcycles in India, however, it was always (or in the last two decades, at least) the Splendor that came first. No matter what you attempted or offered, there was nothing you could do to take away from the Splendor's inconsiderate share of the pie. Until now, that is. The nameplate may be old, but there's little that's been carried forward from the old Splendor as we have known it. Here's a new Splendor, with an engine that hasn't been tried or tested for over two decades. The Splendor iSmart is a newbie, a rookie at best. Who would have thought we'd see such a day?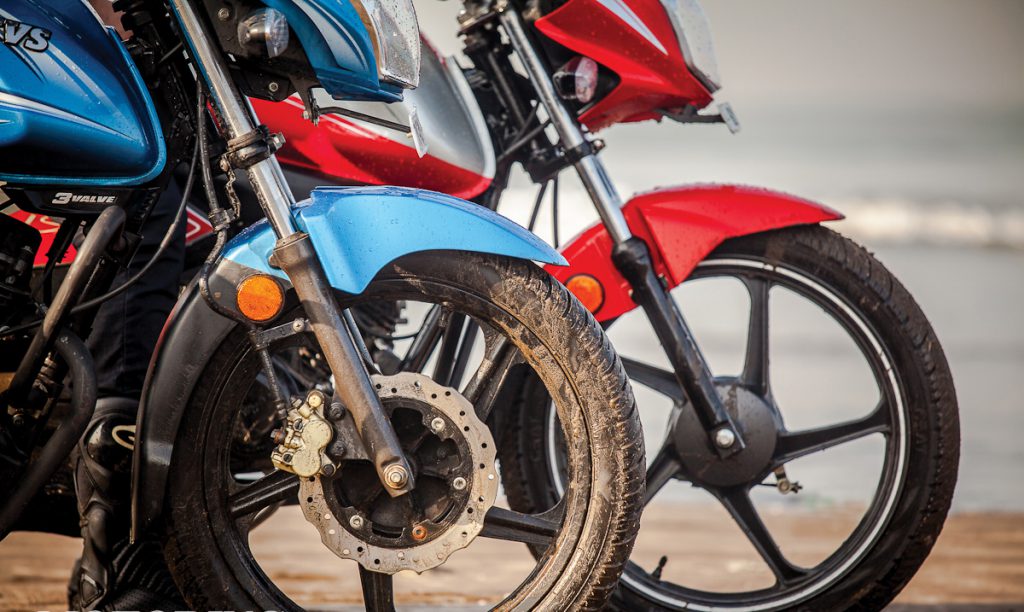 Certainly not the TVS Victor, that's for sure. The Victor was the only motorcycle which, back in the early 2000s convincingly took the fight to the then Honda-engined Splendor. It shook up the segment and offered such an honest-to-goodness package, it revived not just TVS itself, but also the entire class of motorcycles in its range. It was a well-timed wake-up call and, if a commuter motorcycle is something you desire, you owe a little note of thanks to the Victor. The new, 110cc Victor also bears no resemblance to the motorcycle it replaces and that's not exactly a bad thing. Can it, then, finally dethrone the Splendor which banks mainly on its nameplate? Let's find out!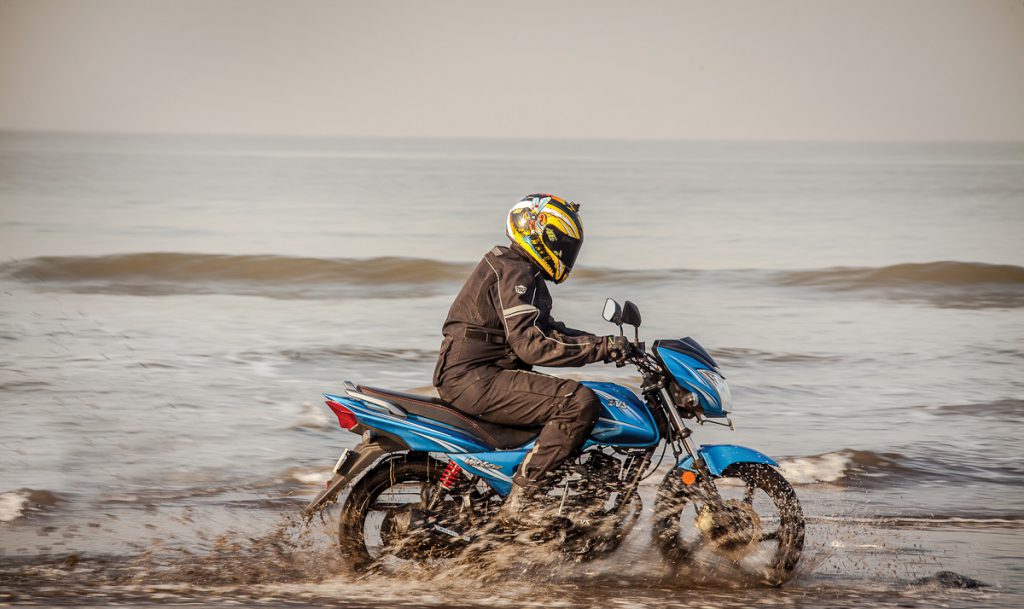 WHAT DOES YOUR MONEY BUY?
At the Hero dealership, your money buys you what is very well the textbook commuter you would ever want. A conservative, to-the-point machine is what the Splendor has always been and, despite its jazzed-up avatar, it does little to camouflage its elementary constitution. The iSmart is different to other Splendors in that it incorporates a start-stop mechanism, a segment first (and, probably, a first on any motorcycle in the world) which is its party trick for those with an unfathomable interest in economy. Other than that, it buys you a pair of alloys, a neat paint job and a motorcycle that is, overall, built to impeccable standards.
Walk into a TVS dealership and you're in for a slightly more indulgent time. The Victor, although identical to the Splendor in specifications, is in every way an evolution. It's almost as if TVS looked up the Splendor extensively and decided to make everything a wee bit better. Never a bad thing for you, the end-user, right? As a result of this inspired evolution, the Victor gets more appealing bodywork, a disc brake up front, a comfier seat, better-looking meters and, overall, a motorcycle that looks a bit more premium. It's also very well-engineered in the areas of cooling and efficiency, but no gimmicky start-stop mechanism to see here.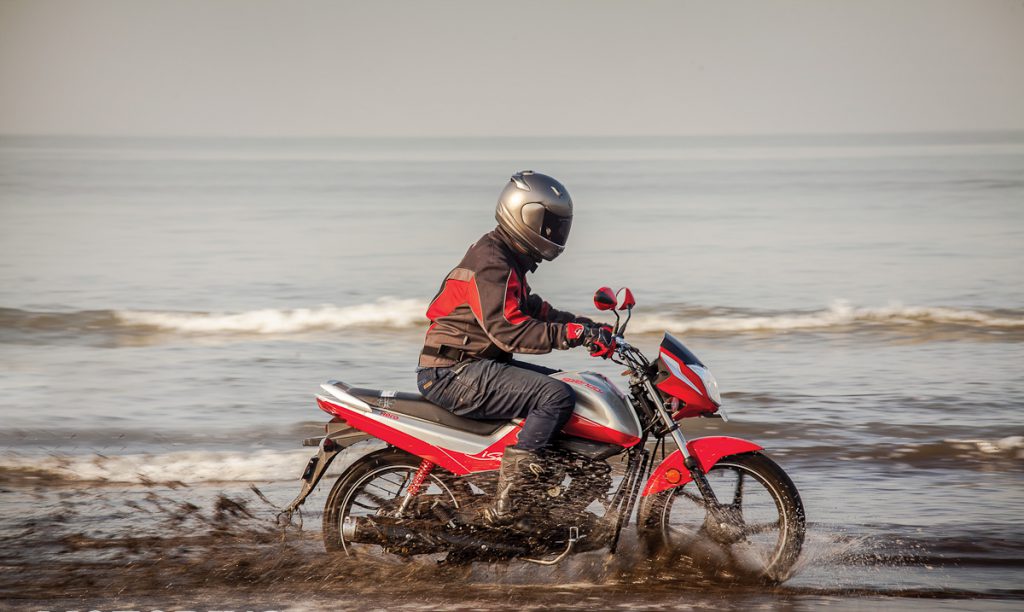 HOW COMFORTABLE ARE THEY?
You can't never have ridden a Splendor in your life and it is, as you would understand, what Colgate and Pepsi are to the worlds of toothpaste and aerated drinks. The Splendor is moderately roomy and it sits you upright — standard commuter riding geometry; nothing flawed but nothing exciting either — and on it, you instantly feel one with the hordes of other commuters (8 out of 10 astride Heros, naturally) around you. I quite like this riding stance, too, since it's a no-nonsense, effortless sort of thing to do. Much like the rest of the bike itself.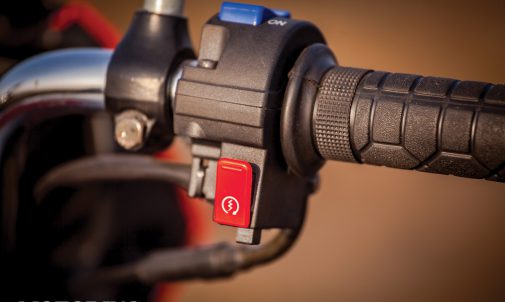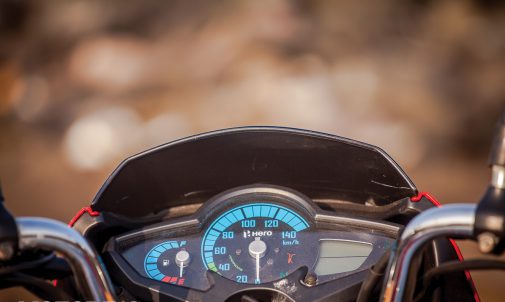 The Victor is softer. It's ergonomically setup for the average Indian male, which means those of you taller than 5'11" will be forced into a mild crouch, to be able to really fit into it. It's got a plusher seat and all the controls are just a tiny bit better to the touch as well, but that's what inspired evolution buys you, I suppose. The Victor is roomy, too, but feels more compact as compared to the Splendor as a result of which riding with a pillion gets ever-so-slightly intimate, to put it politely. I prefer the Splendor's riding stance but from a day-long commuting perspective, you might like the Victor better.
FILL IT, FORGET IT… REALLY?
Oh, well, that's the whole point, isn't it? The Splendor's 109.1cc motor is no longer a sloper as it once used to be and, going by feel, it hasn't lost any of its characteristic linearity and momentum. The flawless all-up four-speed gearbox is slick as ever and the engine matches it in the way it goes about its business, keeping it simple all the way. It's 
actually quite an exciting commuter thanks to its relatively generous output figures and weight — 9.3 bhp and 
0.9 kgm, in a 115 kg package. Not bad, eh? This translates to a motorcycle that's rather quick and refined going up to 80 kph and, if ridden conservatively, gives you an effective range of roughly 500 km thanks to its 8.5 litre fuel tank. How impressive is that?
The Victor is even more refined than the iSmart and is peppier, too. It's quick off the line, its low kerb weight offering a pronounced degree of agility, and you can easily be tricked into believing it's a 125. The 4-speed gearbox is similarly energetic and, despite the hard abuse I put it through, it didn't skip a beat. The Victor is certainly not generic in its performance but that, in no way, means that it isn't sincere as a commuter. You can put it through your bog-standard commuting cycle, day in and day out, and be amazed at how neutral and unfazed it remains. The Victor's 109.7cc motor produces 9.4 bhp and 0.9 kgm of torque (see how identical they are?!) and weighs 113 kg, the fractional increments in specifications giving it the edge in terms of performance. The eager mannerisms of the Victor, combined by its smaller (by 0.5 litres) fuel tank do bring its range down to just about 
460 km, though.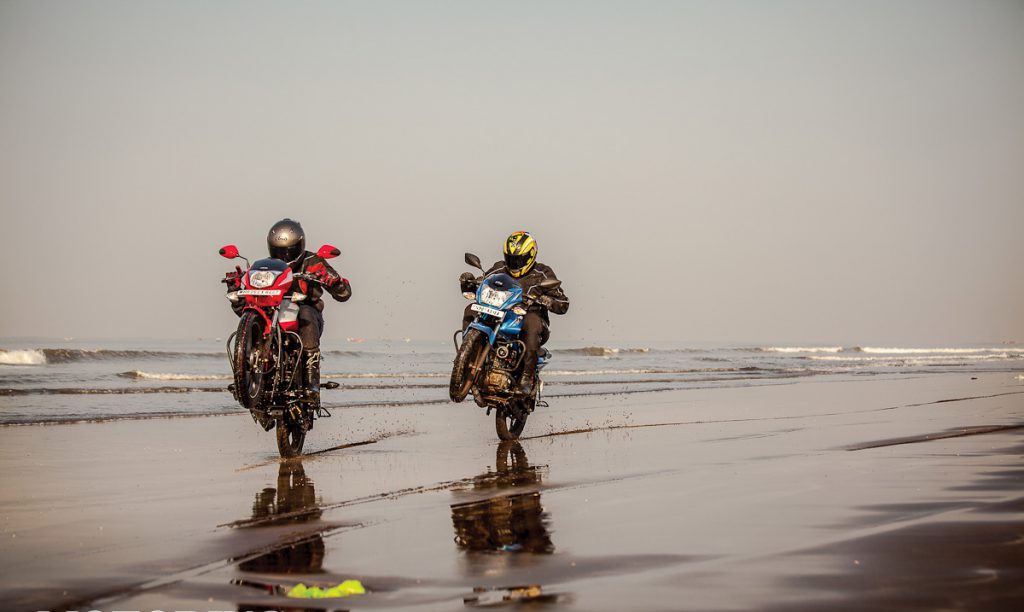 ARE THEY FUN?
In their own ways, yes. The Splendor is fun to ride hard through the city, its sorted chassis willing to take a beating to a degree you will not believe and there's a simplicity to its construction that's just so endearing. The Victor, on the other hand, is the wheelie maniac. It takes little provocation for it to hoist its nose and, despite my unimpressive talent with popping monos, it really did keep me coming back for more. Adolescent quests aside, the two are actually a lot of fun also thanks to decades of evolution in this segment and, I can assure you, commuter motorcycles have never felt better than they do today.
FINALLY, WHICH IS THE ONE?
The Splendor has enjoyed a (well-earned) reputation forever and that means it certainly isn't about to be dethroned any time soon. It's more than just a basic motorcycle, it's something of a phenomenon that has been ingrained into the psyche of the Indian masses and it takes a lot more than just technological superiority to be able to beat that sort of thing. A miracle, perhaps, howsoever illogical that sounds. The Victor, thankfully, is not just technologically superior but has also evolved in intent and in reading the masses. In that view, I'd say it's the Victor that wins because TVS has had a lot lesser time and experience on its hands to create a motorcycle that can outdo the highest-selling motorcycle in the world. Regardless of the picture the sales charts paint, I can say with conviction that there never has been a better time to be a commuter. As long as you're having a good meal, how does it matter if the chicken came first or the egg?