I like scrambler motorcycles. Besides being light, agile and brisk in performance which makes them fun on paved roads, they also let you get off the tarmac and have fun on dirt or sand without any changes whatsoever. And who doesn't like two bikes in one, right? On that note, say hello to the Svartpilen 250, Husqvarna's small-capacity scrambler with Indo-Austrian underpinnings. I say that because the Svartpilen, like its Vitpilen sibling, uses the KTM's 250 Duke as a base to build its scrambling ambitions. And that's a good thing; as we all know, the Duke is capable and fun to ride. Now combine that with a beautiful design and a dash of retro, and you're in for a bucketful of fun.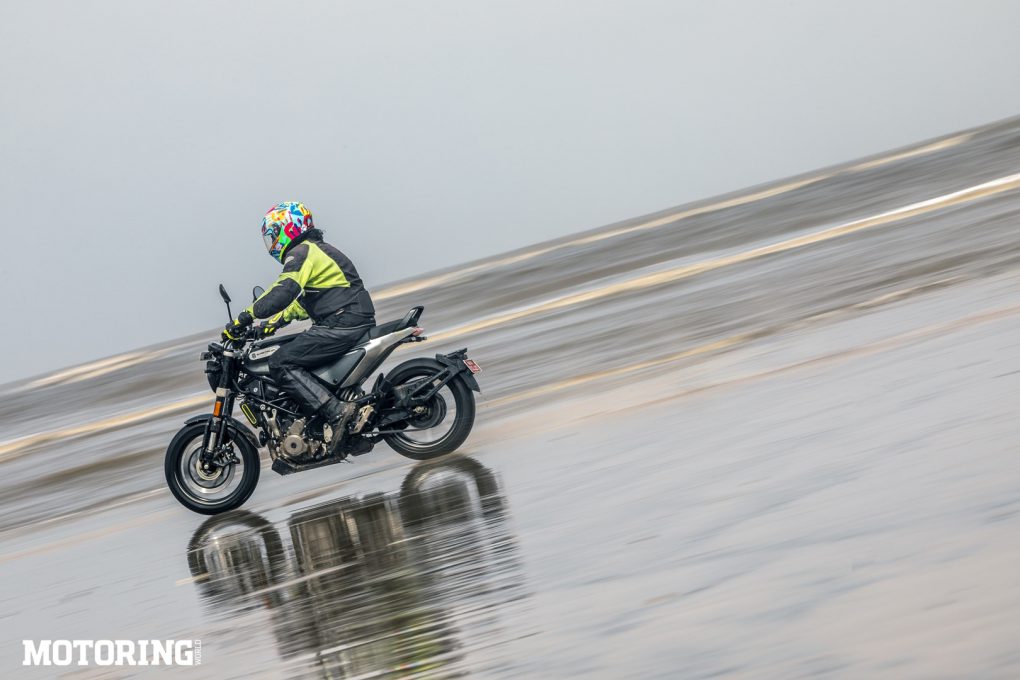 Is it a looker?
In a word, yes. For starters, it looks nearly flawless in terms of design execution. There is only enough plastic present on the motorcycle as much as is required while everything else has been left exposed. The black split-trellis frame and engine covers that are finished in faux magnesium colour, together look utterly gorgeous. The round headlamp is a full-LED unit that looks and functions really well, casting a wide spread with good intensity. Besides that, it has a split-seat design, matte-gloss paint scheme, slim eight-spoke alloys and generous branding of the Husqvarna logo at several places, all of which ensures that the Vitpilen sends out a premium appeal. Oh, and not to forget the rack that's mounted upon the fuel tank which, besides allowing you to mount a tank bag or something, gives the Svartpilen a rugged look.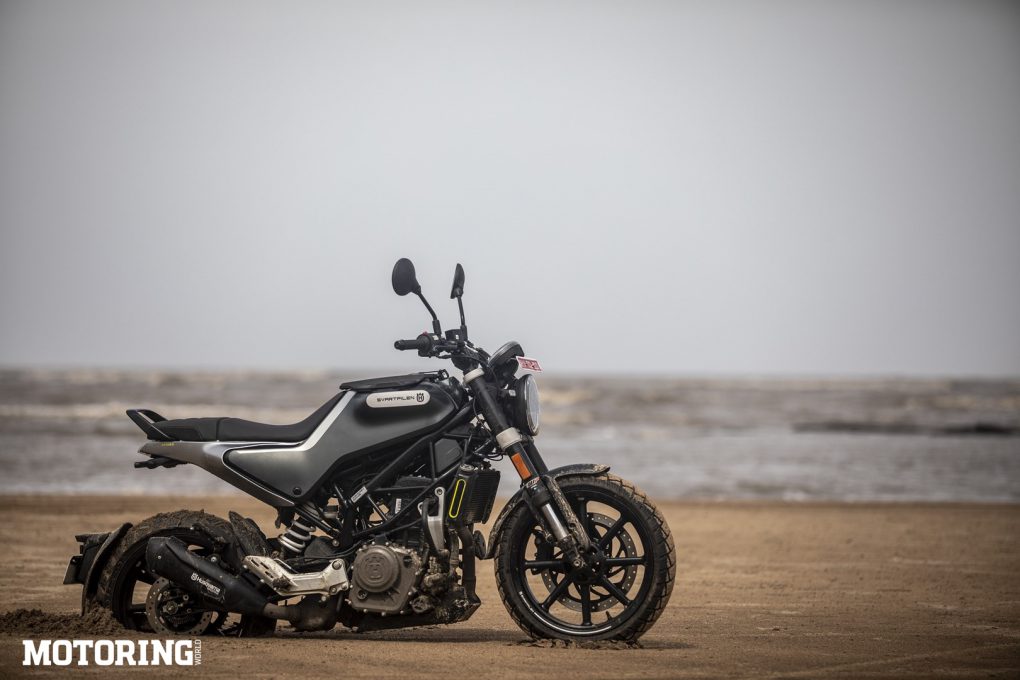 What's great about it?
Let's begin with the motor. The Svartpilen, like its café racer cousin, shares its same engine with the 250 Duke. The motor has been directly lifted from the street bike and dropped in without any alterations or tweaks. And why should there be any need for that? It's an already peppy motor with enough power for riders to play with and not get played themselves. Notably, in the Svartpilen, thanks to the lesser weight, the motorcycle is more eager and quicker at building speed. On tarmac, as soon as you dump the clutch and gas it, the front end is happy to point upwards every time you want it to, while in the dirt, be ready to create long rooster tails as you launch it. Ain't that fun?
Scramblers are supposed to turn on a dime and be able to provide bursts of power when getting the motorcycle out of tricky situations. The Svartpilen has all of that within compact dimensions which makes it a hoot to ride. The wide handlebar, ample knee recesses to hold the tank, and the semi-rear-set footpegs make for a riding triangle that's comfortable while being seated or when standing on the 'pegs. The motorcycle is communicative and agile, letting you know what is happening at the base of the two wheels all the time.
The suspension, though set slightly on the stiffer side compared to the 250 Duke, felt well damped for soaking up potholes and landing with poise when jumping over obstacles. The Svartpilen comes fitted with dual-purpose MRF Revz tyres that offer a good amount of grip on the tarmac for fast sweeping corners. When powering hard out of a corner the rear tyre tends to skip at times; it's nothing to be worried about, as that skid is the inbred fun factor of a true scrambler. All of these elements, along with the split-trellis chassis, endow the Svartpilen with handling capabilities that can keep up with the heady power delivery of the motor. Also, when scrambling, one can switch off the ABS for the rear (supermoto mode) that allows you to kick out the tail over dirt/sand when in the mood for some fun.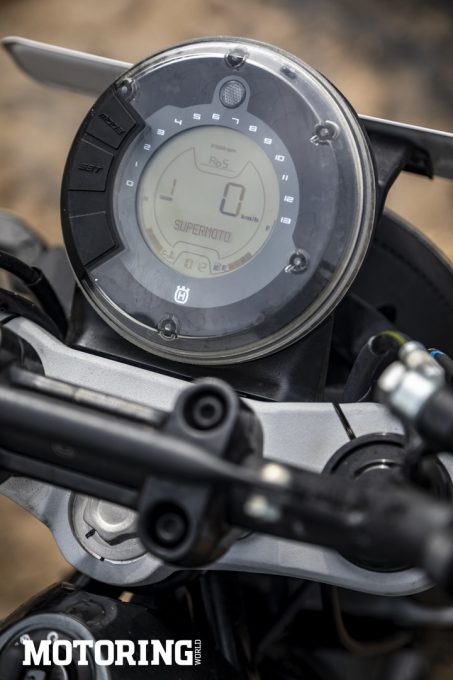 What's not so great about it?
Not much to report here, thankfully. On any motorcycle, good brakes are hands down that most crucial thing to have. To shed speed, the Svartpilen gets a 320-mm disc up front that does a good job of shedding speed. However, on our particular test bike, the front brake was not as sharp and progressive as expected. It felt a bit spongy before the pads bit into the disc, which meant braking a bit earlier than usual. We had no such problem on the Vitplen, though. Also, the grip from the Svartpilen's dual-purpose tyres along with the ABS was good enough to take care of any lock-ups and other tricky situations. As for the pillion, as with the Vitpilen, just don't bother.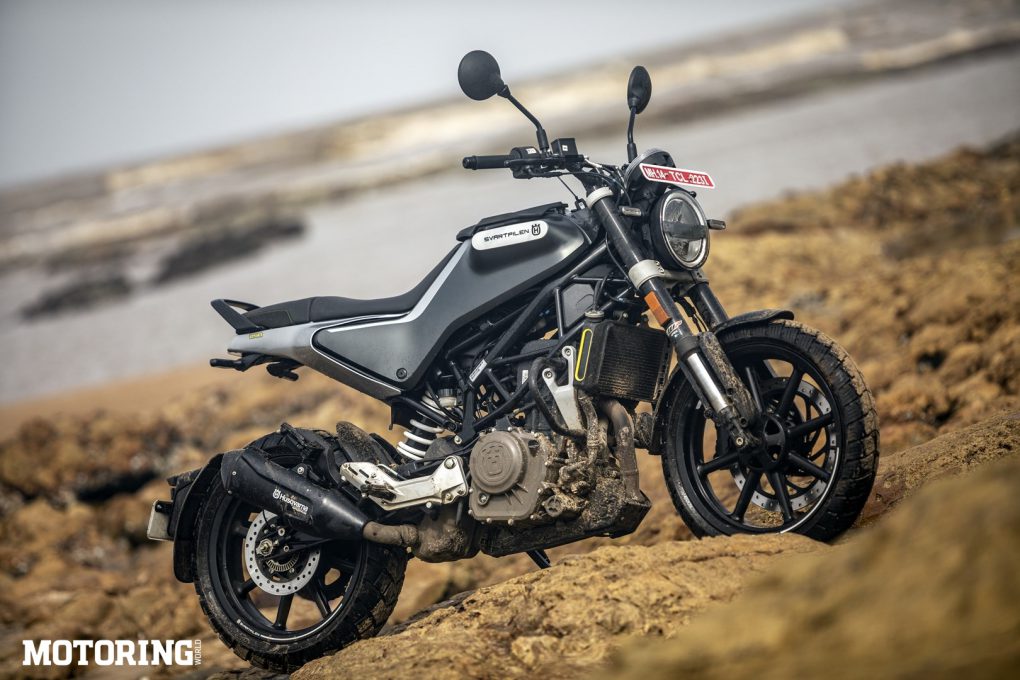 And the last word is?
At Rs 1.84 lakhs (ex-showroom, Delhi), the Svartpilen 250 carries a sticker price that is lower than the 250 Duke it's based on by a considerable margin. What you get is a pocket-sized scrambler with compact dimensions that is equipped with premium cycle parts and enough performance that lets you play with it all day. If looked at as a motorcycle that allows having fun on and off the road — basically two bikes in one — and to develop riding skills that will make a better rider out of you, the Husqvarna Svartpilen 250 is the most affordable way to gain access to a scrambler in today's market. Even if it only looks like one.
MOTODATA
Husqvarna Svartpilen 250
POWERTRAIN
Displacement: 248.8cc, single
Max power: 29.2 bhp@9000 rpm
Max torque: 2.44 kgm@7500 rpm
Transmission: 6-speed
CHASSIS
Type: Split Steel Trellis
SUSPENSION
(F/R): 43mm inverted forks / Monoshock
BRAKES
(F/R): 320 mm single disc / 230 mm single disc
TYRES
(F/R): 110/70 R17 / 150/60 R17
DIMENSIONS
L/W/H (mm): NA
Wheelbase: 1357 mm
Ground clearance: 149 mm
Seat height: 842 mm
Kerb weight: 166 kg
Fuel capacity: 9.5 litres
PRICE: Rs 1.84 lakh (ex-showroom, Delhi)